5 Infamous Match Fixing incidents in Cricket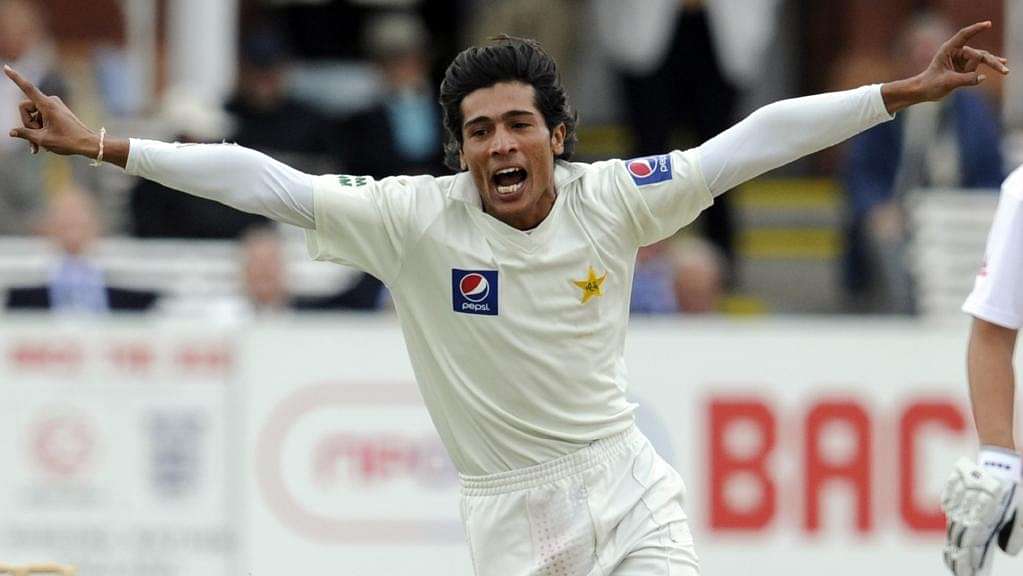 The Lodha committee came out with its report yesterday suggesting radical yet necessary changes in the overall functioning of cricket in the country, which included a change in the power structure (hierarchy) of BCCI in order to prevent conflict of interest and fraud. But the Lodha committee didn't restrict it to just changing the face of the Indian cricketing administration, it also suggested that the BCCI come under RTI and that betting be legalized in India.
While everyone expected a change in the general administration structure of BCCI, very few would have foreseen the committee proposing legalizing betting in the country, something that has always been visualized as a taboo with regard to sport in our country, especially after the scars of the '2000' fixing scandal.
Indians are inherently suspicious. Offer us something fancy and we would question the authenticity of it every day of the week. No matter how much we cry about Test cricket not being very entertaining, give us one close last ball finish and we will leave no time in labeling it as 'fixed'. Introduce betting and combine it with the scars of the past and you will never stop hearing the phrase 'match fixing' in every nook and corner of this country.
If and when this suggestion passes is something that is up to the government, all we can do in the meanwhile is speculate and go down the memory lane. In this article we'll try and get to know about all the betting realted(or bookie driven) match fixing incidents that have left a dark stain on the sport and the life of the cricketer in question.
So, basically what happens is that players are approached by bookmakers to throw away a particular matches so that these bookies earn a large sum of money, a part of which is given to the player. So, essentially it is this betting industry that fuels match fixing and hence we look at 5 of the biggest betting driven match-fixing controversies in the cricketing world
1) 1999-2000 India-South Africa Match fixing scandal
The India-South Africa series was tipped to be a really exciting one as both sides were trying to build their legacy in international cricket with the help of the cricketing superstars that both these sides had at their disposal. But all the hype around the series went out of the window when close to 5 players were found guilty of associating with bookmakers to underperform during a game in the series. Mohammad Azharuddin was allegedly the biggest suspect for not only having been in touch with the bookies but for also drawing in more players to indulge in match fixing.
Also Read: 5 Best Team Celebrations in Sport
Hanse Cronje denied all allegations related to fixing matches and also denied that he had any connection with the a bookie called Sanjay Chawla. The Indian police found audio tapes of Chawla and Cronje talking and conjuring up a strategy to fix the game between India and South Africa. For this Cronje and Chawla had to take help from other South African players like Nicky Boje and Herschelle Gibbs, but the latter ultimately gave up on the idea of fixing the game by underperforming and went on to score a blistering knock of 74 in 52 balls.
Other Indian players like Ajay Jadeja and Manoj Prabhakar were also implicated in this 'dark' moment for cricket. While Jadeja's name cropped up along with Azharuddin's, Manoj Prabahkar had to work hard to make the police's work easy. His name was nowhere to be seen/heard during the intial phase of this controversy but in his attempt to somehow implicate Kapil Dev with this hideous crime, he directed CBI to investigate into his involvement and despite not being in the initial suspects, he managed to get himself banned due to his own antics!
This was the first time the Indian public was exposed to this huge network of bookies and how they had the power to influence a lot of cricket games. That was when panic spread and that was the birth of the phrase 'Arey yaar sab fixed hai' amongst Indian cricket fans.

2) Spot fixing by Pakistan players on their England tour in 2010
Mohammad Amir, Mohammad Asif and Salmann Butt were implicated in a spot fixing incident where all these players had taken money from a bookie called Mazhar Majeed to underperform during certain times during the Test match against England at Lord's
In a sting operation by News of the World, Mazhar Majeed revealed that he had indeed paid these three players a certain sum of money to underperform and quoted the exact times when Asif and Amir would be bowling no balls. Salman Butt was also implicated as Majeed was even caught revealing the exact over when such a thing would be happening, implying that even Butt was involved.
On further investigation, all three of them were found guilty and were banned from playing cricket.
This incident revealed the dark side of bookies affecting situations in the game and how they were targeting both young and experienced players to make bucket loads of money.

3) Marlon Samuels receiving money from Indian bookie in 2007 India-West Indies series
During the 2007 India-West Indies series, Marlon Samuels was caught on tape passing on some very important information to some Indian bookmaker which could have easily affected betting odds.
Though this was not a very big fixing racket as no clear evidence as to what situation in the game was fixed or how Samuels' involvement changed the course of the game. Still the WICB handed him a 2 year ban and Samuels did not come with the West Indies team for nay Indian tour for a long time in fear of being caught by the Indian Police. There certainly was something fishy there.
4) Lou Vincent's Match fixing scandal and Chris Cairns allegation
Lou Vincent was known for his Sehwag-esque approach to batting before he came out and revelaed the dark side of match fixing in New Zealand cricket and how Chris Cairns had opened the doors to this world of match fixing to him during the now defunct ICL.
Vincent went on record to state that he was under direct orders from Chris Cairns to fix ICL games and received hard cash and a 'woman' in his hotel room from an Indian bookie called Varun Singh.
Lou Vincent reported the incident to his agent but was immediately addressed to by Cairns who explained to him about the entire racquet.
He also claimed that it was not only Cairns but also Darryl Tuffey and Dinesh Mongia who were deep into match fixing and wanted Lou Vincent to desperately be a part of it.
This news shocked the entire world and especially the New Zealand cricketing fraternity as Cairns had been their most celebrated all rounder ever.

5) Sreesanth and Chavan getting banned for like by the BCCI for spot fixing in the IPL
The Rajasthan Royal bowlers were banned for life due to agreeing to giving away more than a specified number of runs per over in return for money from certain bookies.
The police also took Ajit Chandilia into custody but Harmeet Singh was let off due to lack of evidence. Following this the police also carried out a round of questioning for IPL officials and team owners, after which CSK team principal Gurunath Meiyappan and Rajasthan Royals co founder Raj Kundra were also found guilty of betting on games in which their respective teams were involved, springing up a clear case of conflict of interest.
Both Kundra and Meiyappan were later let off!
This incident sparked serious controversy as the average Indian fan always had this notion that IPL games were fixed and this incident further fuelled his/her conviction.
---