5 Things to Know About Granit Xhaka !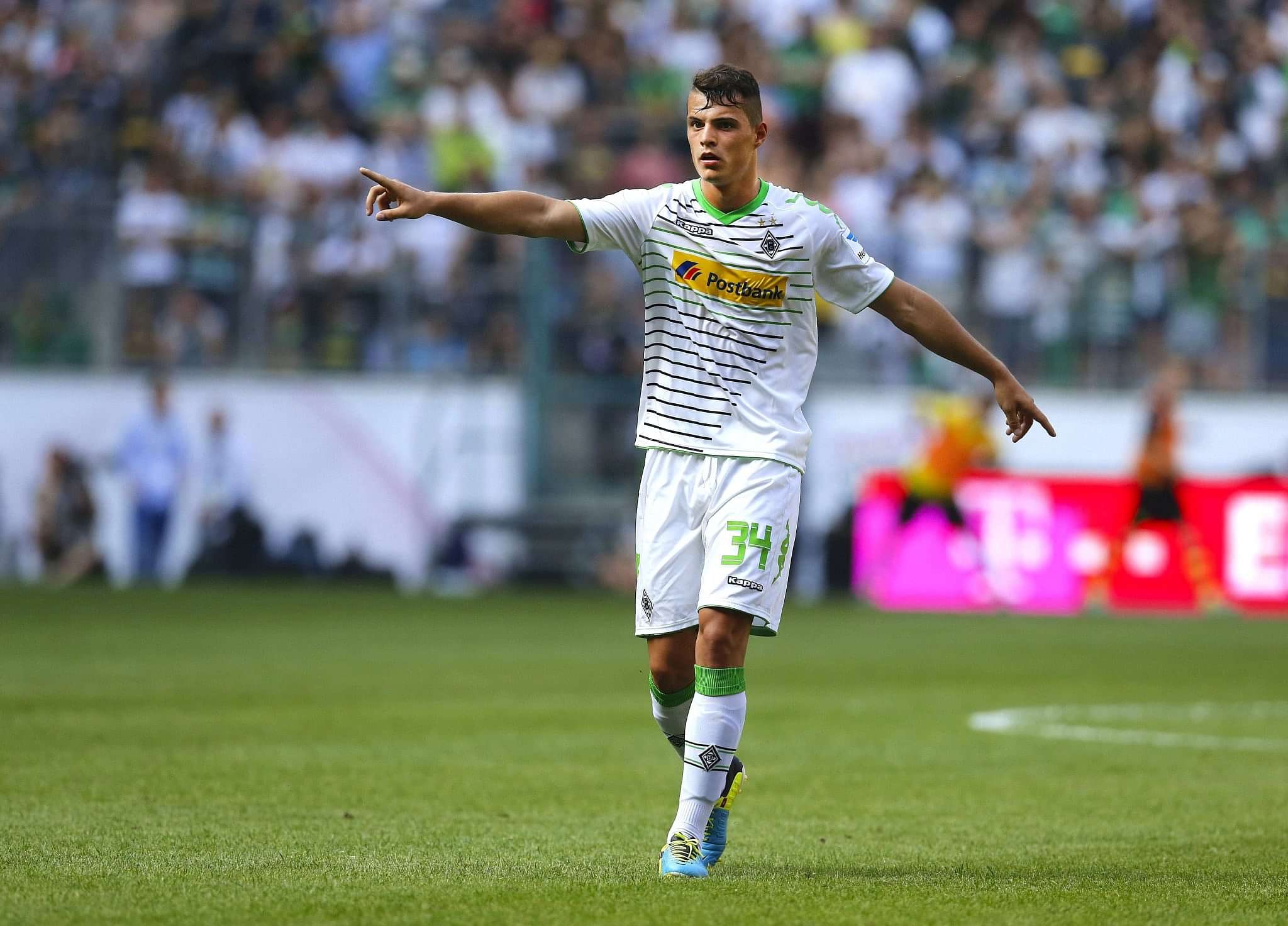 Granit Xhaka became Arsenal's first signing of the summer when he joined the club in May 2016 from Borussia Monchengladbach for a reported transfer fee of £34m.
Xhaka spent four seasons in Germany, including 2014/15 when he was named in the Bundesliga Team of the Season.
And what kind of player is the 23 year old Swiss Midfielder?
Read on to find out !
5) AS GOOD AS XABI ALONSO ?
Courtesy: http://www.squawka.com/home/
4) OTTMAR HITZFELD COMPARED HIM TO BASTIAN SCHWEINSTEIGER
Former Switzerland Team and Bayern Munich Manager handed Granit his international debut and said "I see similarities between Granit and Bastian Schweinsteiger, whom I promoted to the first team at Bayern Munich when he was 18."
He also added "He is extremely mature, highly intelligent, reads the game well and has good technical skills."
3) HE'S A MIDFIELD ENGINE !
With Arsenal letting go of 3 midfielders, Mikael Arteta, Tomas Rosicky and Mathieu Flamini, Xhaka   has the ability to form a big part of the Arsenal midfield as he can do "almost everything."
Comparing him against the Champion Bayern Munich midfielder Xabi Alonso for the 2015/16 season gives us an idea of talent Xhaka possess
2) HE CAN DICTATE PLAY AND MAKE THINGS HAPPEN !
With the club's key passer, Santi Cazorla having missed the majority of the 2015/16 season through injury, Arsenal lost the ability to play out from deep.
With Xhaka in the team, Arsenal would surely have a better chance of controlling their passing and also provide added steel in the middle of the park. Xhaka always makes himself available for his teammates and never shies away from receiving the ball in tight areas.
One such example of Xhaka controlling the game from deep was last season against Hannover 96 when he had an astonishing 103 touches in the entire 90 minutes.
1) BORN LEADER AND EXPERIENCED CAMPAIGNER !
Only 23 years old, Granit has amassed 44 caps for the National Team and made over 200 senior appearances for Basel FC and Borussia Monchengladbach, he has played in World Cup 2014 held in Brazil and also was an integral part of the Swiss team in Euro 2016.

A natural leader, at Borussia Monchengladbach, who he captained to fourth place and back-to-back qualification for the Champions' League group stages.
Arsenal in the past few years have been criticized for lacking a natural leader and Arsenal fans will hope that Granit Xhaka can fill that void.
---