5 things we learnt from Liverpool v/s Hull City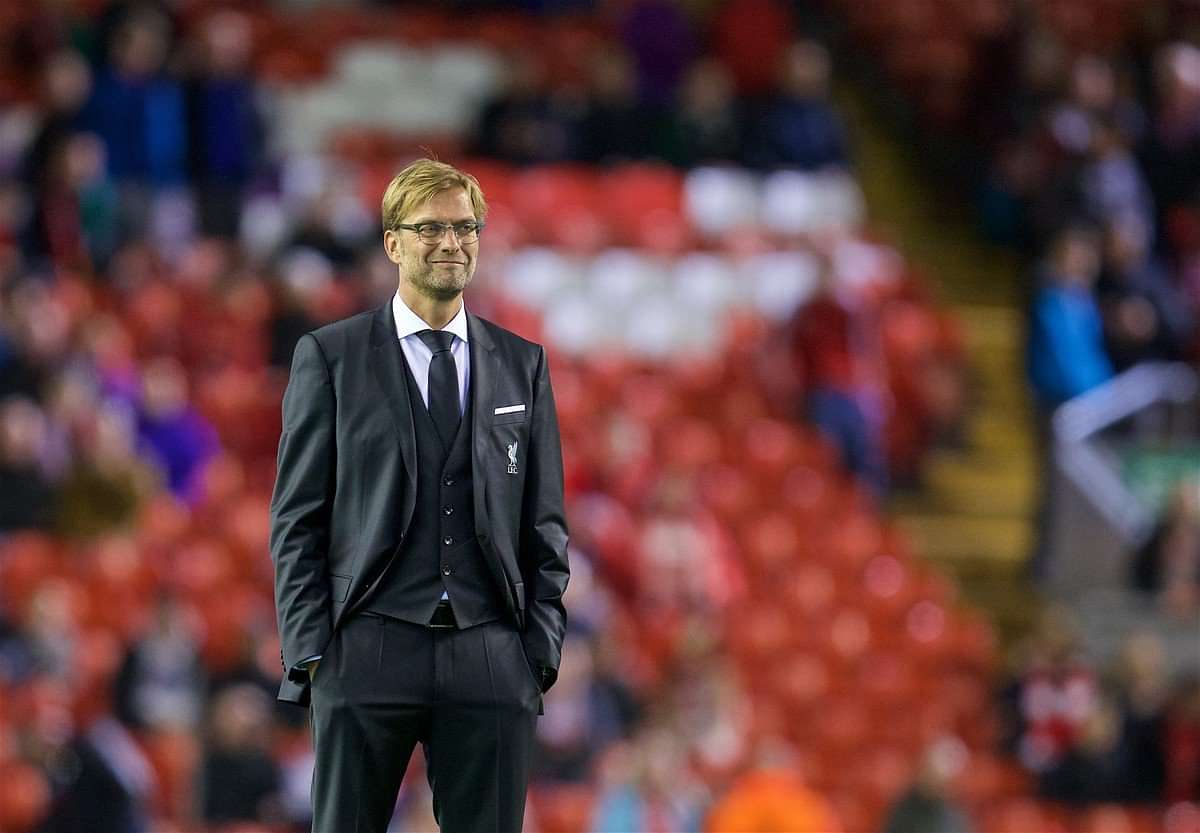 It seems like happy days are back for Liverpool fans. Liverpool played their second home game of the season and boy didn't they impress. They are slowly and strongly representing themselves as the challengers to top 4 slot if not title. Here are 5 things we learnt from Liverpool v/s Hull City
1) Lallana' 

Resurgence
24 million pounds was the price we paid for this English chap. After a  disappointing first few season at the club, Lallana is finally flourishing under Jurgen Klopp.
Everyone knew the skill Lallana possessed, but he has now added goals to his game like he had back at Southampton. He has most touches and shots on target for any midfielder in the premier league at the moment. Sitting on 3 goals and host of assists, he is slowly becoming the indispensable part of Liverpool's starting line up.
Also Read : 5 things we learnt from Manchester United v/s Leicester City
With a goal and an assist against Hull city, he definitely staked his claim at being the man of the match yesterday. More such display's throughout the season, and there is no reason he can't become a kop favourite.

2.) Hull city Tigers have a competitive season ahead
It is already turning to be a difficult one for Hull city tigers. It was the second week in succession where they were playing with 10 men. Apart from Snodgrass, no other player is putting in the effort worth recognition.
Also Read: Heroes and Zeroes from Arsenal v/s Chelsea
Although they are currently poised at 12th in the table, it won't take them long to slide down and then face the threat of being relegated. A long and hard season awaits the tigers.

3.) Sadio Mane was a real steal
To the Southampton football club, thank you and sorry for Sadio Mane. Thank you because you sold us a real gem of a player and sorry because now in hindsight, he is turning out to be a real steal.
He is the one player who is providing some diversity in a midfield full of creative players. He is covering the most distance along with Lallana, is always present in the box in advantageous situations.
He already has a couple of goals and assists, and it is quite evident that he won't be dropped from the starting lineup throughout the season.

4.) Samba boys are ready to Party
They are turning on the party, aren't they.
Coutinho of 13/14 season is back, this time with better and decisive shooting. He always had the skills to beat defenders, now he is regularly beating keepers too.
Firmino on the other hand is thriving in his false 9 role. He scored two against Leicester, provided a couple of assists against Derby County and is a constant threat in the box.
These two are pairing up quite nicely for Liverpool, with their skills and finishing threat, lot of goals can be expected from them this season.

5.) What lies ahead for Sturridge at Anfield
One year back, if you would have asked Liverpool fan's that if they would leave a fit sturridge out of the starting lineup, you would have got a big stare in return.
Fast forward 12 months, it has become a reality. The ever present fitness issue is not helping sturridge at all. Coutinho, Mane and Firmino are forging a strong partnership among themselves, and it is now more difficult for Sturridge to break through in the first team.
He provided a decent performance when he started against Leicester, but it seems that was not good enough for Klopp to give him a start against Hull. It was not a strong opposition and he could have started, but he didn't.
It will be very interesting to see how sturridge reacts if this goes on for next few months, and whether he will stay at Anfield at the end of the season.
---