A Tragic Ending Is In Sight For Wenger and Arsenal's Beautiful Love Story !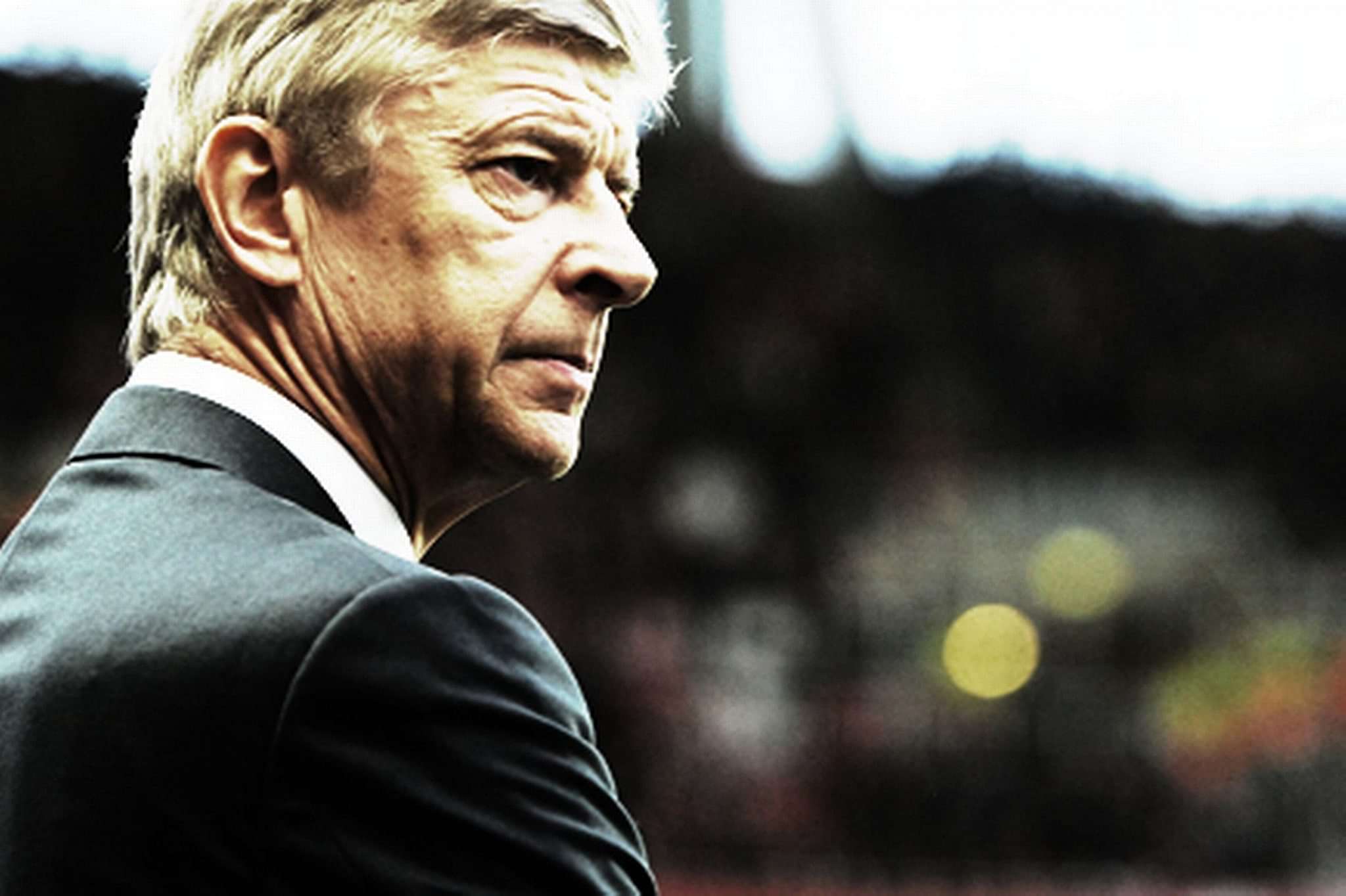 A Tragic Ending Is In Sight For Wenger and Arsenal Love Story and truth be told this has been a long time coming !
Arsene Wenger is no longer the dynamic and revolutionary manager that he was when he first came ashore to London. This is a fact. He has not been able to fix the defensive fragilities that have plagued Arsenal for almost a decade.
He has failed to buy the players that would strengthen the team. And for the 12th successive year, he has failed to challenge for the league title. Honestly, is there any other manager in the world that would keep his job?
Arsenals Fans are turning !
Arsenal fans have had a lot of patience for Wenger, largely because of what he has done for the club in the past. But if you had told them at the beginning of last  season that with four weeks to go Arsenal would be above Chelsea, Liverpool, Man City and Man Utd and STILL not compete for the title, Emirates would have been a warzone.
Much of the blame has to go to the Board. Yes, they have been loyal to Arsene, just as Arsene himself has been loyal to the club. But I'm afraid this has ultimately cost Arsenal FC. This season, Man City have Pep. Man Utd have Jose. Liverpool have Klopp. Chelsea have Conte. Tottenham still have Pochettino. (Wenger and Arsenal)
(AndRanieri is still be around) Simply put, all the major clubs in England are buzzing. And where would that leave Arsenal? We are stuck with an aged man who is well past his prime who unfortunately just does not have it to win the Premier League anymore.
Left After the FA Cup ?
Wenger should have seen this coming and left at the end of last season. Leaving Arsenal with a second successive FA Cup and a strong team with a young nucleus to compete in the future would have ideal. Klopp was available. He was ready. He wanted to come to England. He would have been a popular choice by the fans and would have brought the one thing that Arsenal is craving for, change.
The frustration with Arsenal is that you know they are a good side. No one can tell me that this side plus Aguero, Matic and Terry would not be champions or the very least serious challengers. And that's the frustration. Giroud will never be the striker Arsenal need. Yes, he is a good player but he simply isn't THAT good. Mertesacker is the same. Arsenal fans can see it. Every football fan can see. But somehow, Arsene does not see it.
A Former Great !
It's sad. It's just so sad because Arsene Wenger has been a great manager and most definitely a great man. His first eight years at Arsenal were amazing. He revolutionized English football. In 2004, he managed the invincible team, something that will in all likelihood never happen again in England. (Wenger and Arsenal)
He created world class players out of Henry, Viera, Fabregas and Van Persie. Adebayor, Nasri, Song and Hleb had their best years at Arsenal. It's not a coincidence that their careers have fizzled out since they departed the Emirates.
Wenger did not manage the team. He managed the club. He has changed Arsenal FC forever and for that he will of course have a statue outside Emirates. But he must realize that it is in the best interests of everyone that he leaves. (Wenger and Arsenal)
At the rate this is going, he may well have to leave Arsenal with his tail between his legs, and no one, not even his staunchest critics would want that to happen.
No Happy Ending ?
Because we want him to go out on a high. We want to win the league again and ideally we want Arsene to be there. But it's just not going to happen. Pep is the best manager in the world and couple that with Man City's resources we can bet that the best players in the world would be arriving at the Etihad in the summer.
Conte is a great manager who brought the Old Lady, Juventus back to life and would most certainly attempting to do that with Chelsea. Klopp has brought passion, energy and belief back at Anfield. Pochettino has made a fantastic side at Tottenham. And let's not forget Jose Mourinhio. Wenger has NEVER beaten Jose in a competitive fixture in his career. (Wenger and Arsenal)
Arsene cannot change and so must leave !
Taking everything into consideration the question arises, can Arsenal win the league this year? With a couple of world class additions, yes they most definitely can. But will Arsene Wenger make those world class additions? No.
We know what's going to happen this year. We will make one great signing and a couple of random ones. We will start well and look great till Christmas. Then the injury crisis will strike. We will lose matches that we should win and gradually slide down the table. And in April we will make our big comeback which will take us back into the top four. And Wenger will make excuses. Again.
It's just become so predictable. So weary. So tiring.
So Arsenal.
---