ATP Finals : Djokovic Wants Officials To Show More Respect !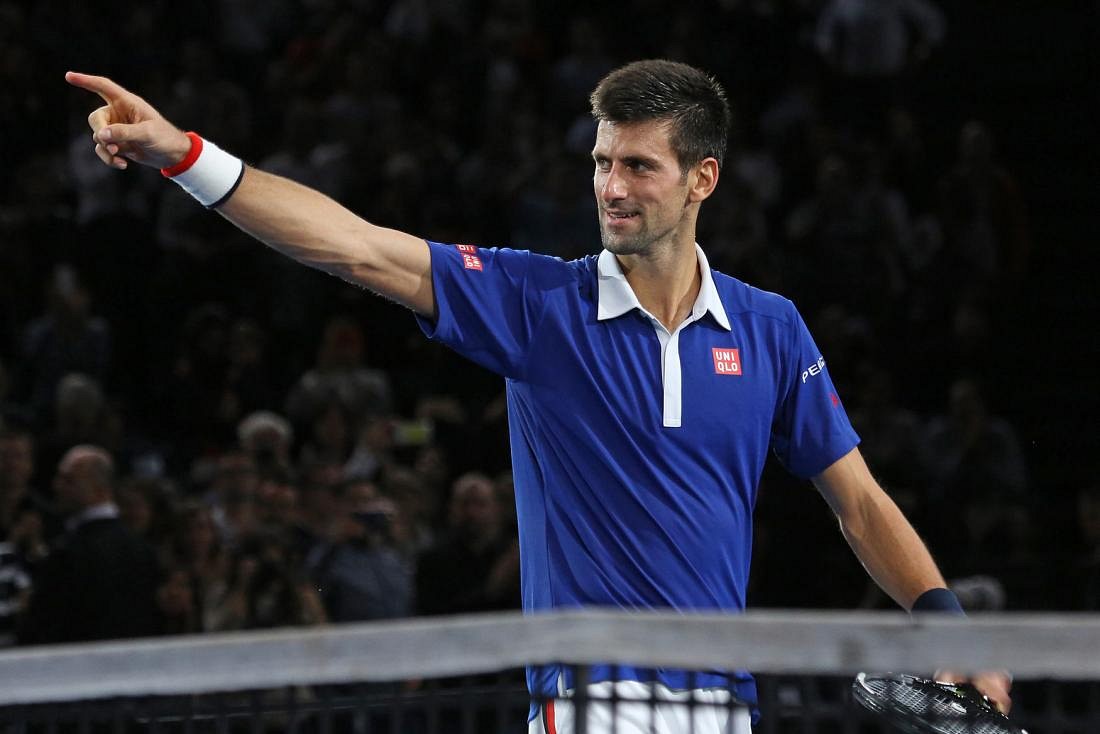 An angry Novak Djokovic has called for umpires to show more respect to the tennis players during matches. (Djokovic Wants Officials To Show More Respect )
This has come after officials accused the World Number Two for time wasting after he took too much time between points in his victory over David Goffin in the ATP Tour finals.
The main talking point occurred after Djokovic chose to take a lengthy pause after he had lost a long rally following which the umpire gave him a time violation.
Djokovic proceeded to have lengthy and animated discussion with the official after the match in which he appeared to have said that the official had "no clue about the game."
Frustrated Novak !
"First of all, I accept and I know that I'm one of the players that takes the most time. There is no doubt. I'm not running away from that," Djokovic said. (Djokovic Wants Officials To Show More Respect )
"Every time that I'm late, if I get a so-called soft warning or pre-warning, I'll accept it and I won't say a word.
"But I think it's fair, correct and respectful towards the player and to the game if you go over the first time, let's say, over the limit, that you at least get a heads up.
"That's all I'm asking for, to be honest. I know that the rules are strict. But there should be a kind of a feel, a sense for the game.
"It was the fourth game of the match, after a long point, the first time I went over, a few seconds, he gives me a warning.
"I didn't think that was supported by the right facts. That's why I wanted to have a conversation and understand why."
Career Crisis?
While this incident has taken place in the middle of the worst phase of his career, Djokovic insisted that he is still in complete control of his emotions. (Djokovic Wants Officials To Show More Respect )
"Look, we are all humans. Every single day we face some certain kind of challenges, mental challenges, private, professional life, emotions, thoughts.
"Certainly there are stages of the year or of the day, moments when you feel worse, and you feel better.
"The important thing is to be conscious of it and just deal with it in a best possible way that works for you."
---
Share this article