Abhinav Bindra expresses disappointment over Indian Shooters being detained at the Airport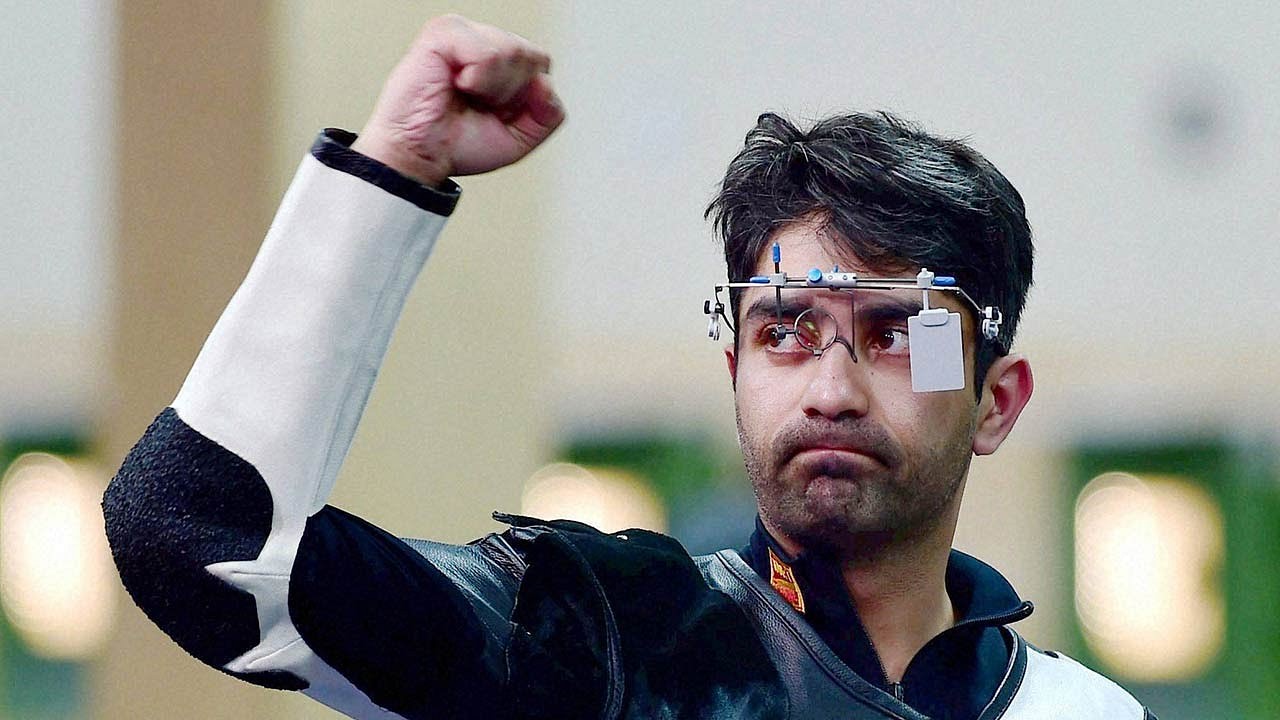 Every now and then we come across incidents where sportspersons from our country aren't treated with the respect that they deserve. Incidents of ignorance, of misbehaviour and mistreatment surface every now and then, something that aches the sport fan through and through.
Another such incident transpired at the Indira Gandhi International Airport in Delhi, where ten Indian shooters, returning from an international event were detained at the airport for over ten hours, as their guns were not getting cleared. The 10 shooters included Olympians Gurpreet Singh and Kynan Chenai. The shooters were returning from Czech Republic after competing in the Plzen Shooting Grand Prix.
Also Read: Dhoni's brilliant advice to the selectors of the National team
While leaving for the tournament the officials had assigned a number to all the guns, but refused to clear them when the shooters returned back causing a lot of harassment to the athletes. A lot of athletes missed their connecting flights due to this delay. They also had to bear the brunt of the officials who shouted at them saying, 'You won't die if you don't eat.'
Abhinav Bindra took to Twitter to absolutely condemn the incident and was absolutely livid with the treatment that the shooters received on arrival after a huge international tournament.
He launched an attack at the mentality of the officials, as he was convinced that such an incident would never happen with the Indian Cricket Team.
Saddened to hear that the National Shooting Team is detained at The IGI Airport with the customs refusing to clear their guns. 1/3

— Abhinav Bindra OLY (@Abhinav_Bindra) May 9, 2017
They are our countries ambassadors and should not be treated like this. Would this ever happen to our cricket team ? 2/3

— Abhinav Bindra OLY (@Abhinav_Bindra) May 9, 2017
Chatted with a few athletes and the lack of support coming through from the national federation is pathetic. @RaninderSingh @TheNrai

— Abhinav Bindra OLY (@Abhinav_Bindra) May 9, 2017
Bindra also questioned the ignorance of the official team manager, who according to him should have stuck with the team, and not have left them to deal with these things on their own.
The official team manager of the shotgun team left this morning leaving the athletes to fend for them selves.

— Abhinav Bindra OLY (@Abhinav_Bindra) May 9, 2017
Anjali Bhagwat, an Olympian herself tweeted about how shameful this incident was and how the 'mental torture' could affect the shooters' performance in upcoming events.
Is this the way to treat our Olympians? This is mental torture before major tournament. I know how bad it feels as this has happened before.

— Anjali Bhagwat Oly (@AnjaliOlympian) May 9, 2017
These recurring incidents need to halt right away. Intervention from the sports minister would be an absolute must in this case, especially when the team manager isn't fulfilling his duties towards the team.
---