Ajay Jayaram reaches semifinals of the Dutch Open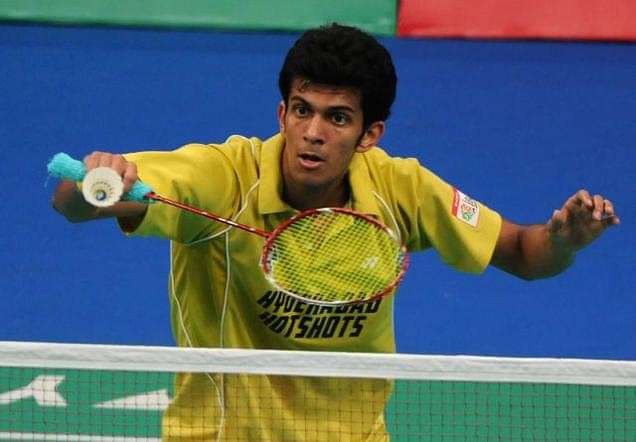 Ajay Jayaram, the defending champion of Dutch Open proceeded to reach the semi-finals of the mega event. Having won this tournament thrice in this career already, will this be his fourth time?
Ajay's Tournament so far
His domination started right from the early rounds when he gave a whipping to Philip Shisov of Bulgaria in the second round of the tournament with a scoreline of 21-7 21-9.
The prequarters was also a walk in the park for the 29 year old Ajay Jayaram. His opponent, the 16th seeded Marius posed no big challenge and succumbed to a defeat. The scoreline of the game was 21-6 21-6.
In the quarters, he beat the eighth seeded Brazil's Ygor Coelho De Oliveira convincingly. The final scoreline of the quarters read as 21-15 21-18.
The prize money for the men's singles format of this event is $ 55,000 which is equivalent to INR 36 lakhs.
He will meet the fifth seeded Anders Antonsen of Denmark in the semis.
Also Read: Why would there be a world champion from India Within the next four years in Boxing?
Other Indians in the tournament:
It has not been a good tournament for other Indians. The 11th seed Parupalli kashyap was beaten 18-21 18-21 by sixth seed Raul Must of Estonia.
In men's doubles, India were represented by 2 teams. The top seeds Manu Attri and B Sumeeth Reddy were beaten by Jacco Arends and Ruben Jille of Netherlands 19-21 19-21 and the other Indian pair of Pranaav Jerry Chopra and Akshay Dewalkar, seeded third, also lost to Germany's Bjarne Geiss and Fabian Holzer 17-21 21-15 20-22.
The fortune in the women's doubles was no different with the fourth seed Maiken Fruergaard and Sara Thygesen of Denmark defeating the India duo of Meghana and Poorvisha S Ram 21-10 21-9.
The mixed pair doubles tasted some success however, with the pair of Pranaav Jerry Chopra and Sikki Reddy reaching the semis. The other mixed doubles pair, B Sumeeth Reddy and Meghana Jakkampudi lost n the quarters 7-21, 10-21 to seventh seeded German combo of Marvin Emil Seidel and Birgit Michels in another mixed doubles match.
With so many young and talented badminton players gaining international exposure, India is certainly turning the heat on nations like China and South Korea.
---