Alex Runarsson Premier League Debut : Mikel Arteta Confirms Alex Runarsson Is Set To Get Full Premier League Debut Against Aston Villa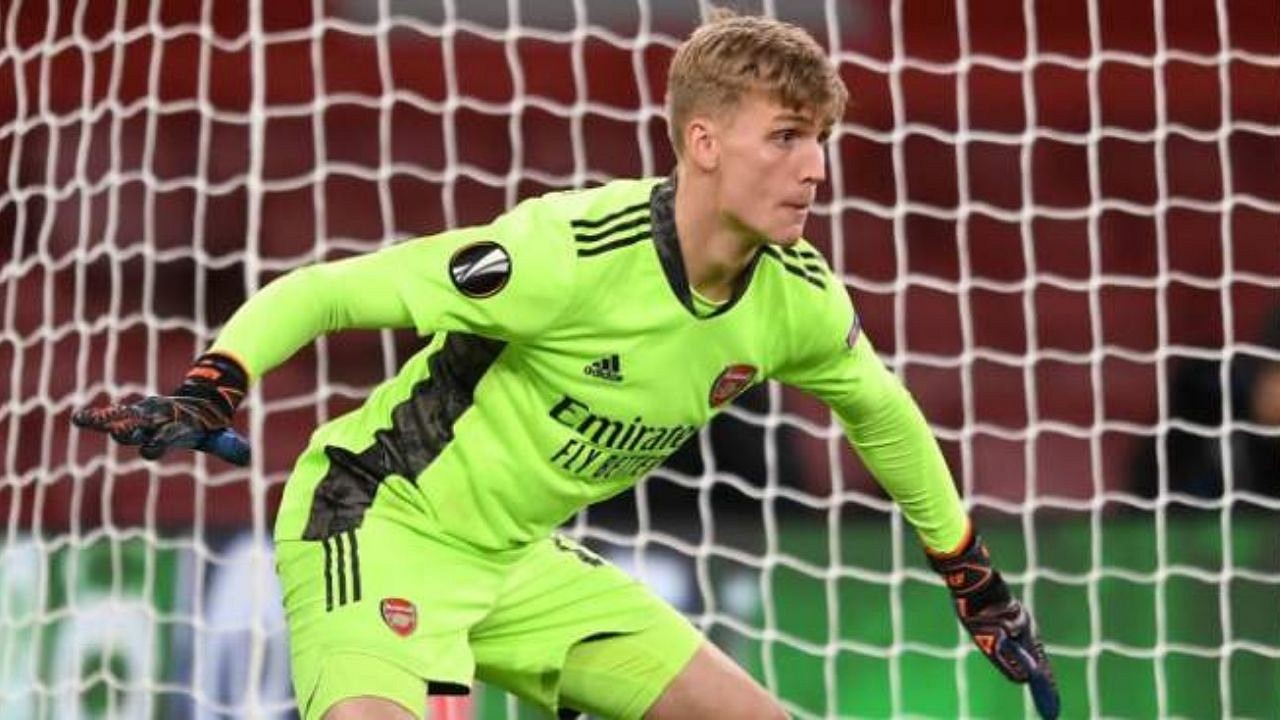 Alex Runarsson Premier League Debut : The third pick shot stopper is set to be handed over the gloves this weekend
Arsenal find themselves in a muddy puddle when it comes to the goal-keeping docket. With Bernd Leno having been suspended after being given his marching orders against Wolverhampton, the club need to turn elsewhere to find a solution.
And with new signing Matt Ryan failing to get a clean bill of health for the side's upcoming appointment in the Premier League at the weekend, third fiddle shot stopper, Alex Runarsson is set to be asked to take over the role.
Last featuring for Arsenal in their FA Cup defeat to Manchester City, Alex will today for the first time make his full debut in the league for Arsenal. It's a decision which has stricken fear in the hearts of Arsenal supporters with Runarsson being extremely lacklustre whenever he's been asked to hold fort between the sticks.
Arteta Reaffirms Mat Ryan Is Injured
"He's not been available to train yet and Alex is available so we will have a choice to make for the weekend," Arteta said when inquired about Ryan.
"Yes, if Mat is able to train and they are both fit then we have a decision to make. If Mat is not fit then obviously Alex will be in goal," the Arsenal manager said all but asserting Alex's participation in the fixture.
"He works really hard," Arsenal manager Mikel Arteta said on the player. "He has fit in really well around the dressing room.
"He is a really nice boy, really humble, and he needs to be away from all the comments and focus on his work, focus on improving.
"This is what you face when you play for a big club – people expect when you go out there for you to give your best and perform at the top level – and if you don't you are going to get criticism.
"You know that, before you join the club, that you are exposed all the time to critics and, as well, if you do really well everybody is going to be praising more than at any other club.
"You have to be able, if you want to play here, to handle that pressure."
Mikel Arteta Talks About Arsenal's Botched Goal-Keeping Plan
"We had a plan on the goalkeeper's position and we could not execute the plan the way we wanted because of different reasons.
"But Alex's role was very clear around the squad and that hasn't changed, then he needs to earn his opportunity and earn his place – whether that is third, second or first depending on his performance and he needs to push for that."
---