Andres Iniesta responds to transfer speculations; 'open to all possibilities outside Europe'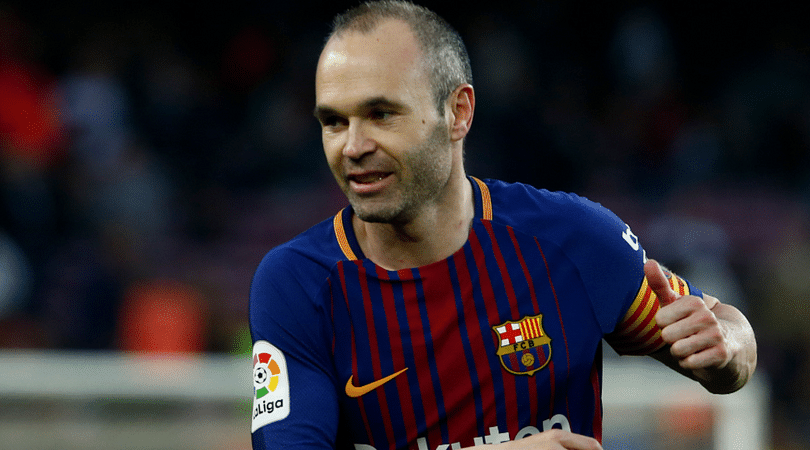 Andres Iniesta announced that he will leave FC Barcelona at the end of the season, and has since been linked to clubs in China, Japan and Australia.
Andres Iniesta is set to leave FC Barcelona at the end of the season. Midfielder has been linked with moves to China, Japan and Australia ever since his announcement to leave the club.
The midfielder, however, has denied any such rumors. "I said I would not go to Europe, but apart from that, all possibilities are open,' Iniesta told beIN sports. Iniesta played against Villareal on Wednesday night.
"You will know when I will tell you. There are things to seal, little things and I will try to choose the best," Iniesta said. Iniesta produced a stunning lofted assist to Lionel Messi in the first half, as Barcelona eased past the Yellow Submarines 5-1.
Iniesta stressed that he is trying to enjoy each game, as there isn't much time left. "I have a week-and-a-half left to enjoy and when the season ends, my mind will be on national team and my future," Iniesta said.
The midfielder was substituted in the second half in the game against Villareal. He received a thunderous applause from both sets of fans as he left the pitch.
Earlier this week, Japanese club Vissel Kobe was reportedly interested in the midfielder. However, the club later denied interests in the midfielder. In Australia, the chief director of Football Federation of Australia, David Gallop confirmed interest of some A-League clubs in Iniesta.
"I won't name who, but I do understand that some A-league clubs have expressed interest and that's a start," David Gallop told media at a press conference.
Gallop emphasized that A-League offers a great competition for Andres Iniesta, even when he has offers from various clubs around the world.
Andres Iniesta will play his final game for FC Barcelona next week against Real Sociedad. Iniesta leaves the Catalan club after completing the domestic double, taking his overall trophy tally to 32.
---
Share this article