Valverde identifies Iniesta's replacement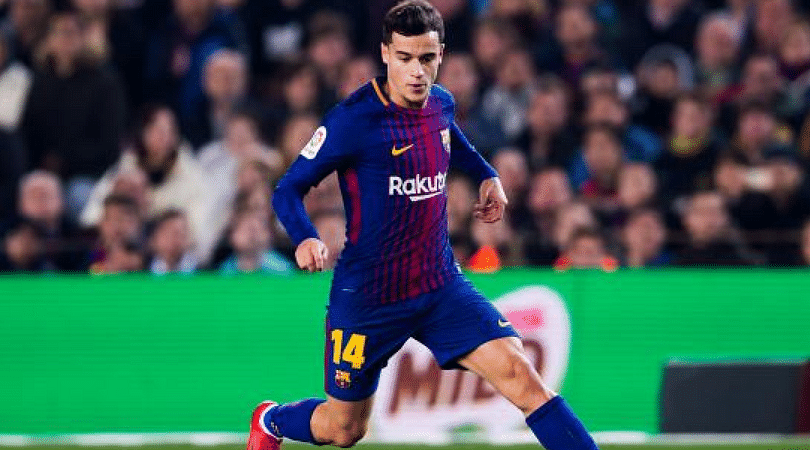 Spain's legendary midfielder is set to leave Barcelona after the end of the season, but Ernesto Valverde has identified his replacement.
Andres Iniesta will play his last game for FC Barcelona next week. The 34-year old midfielder leaves the Catalan club as a 9-time league champion.
It is difficult to replace the player of calibre like Iniesta. However, Barcelona manager Ernesto Valverde has said that he has identified players who can play at his position.
Talking to the media, Valverde said that he has observed possible options who can replace Iniesta after the midfielder leaves.
"The first idea is to look at what we have here. Coutinho's good in [Iniesta's] position and there are other players too, like Alena, from Barca B,", Valverde said.
The manager stresses that a plan has been chalked out for the summer transfer window. "We have touched on what we want to do this summer slightly,", Valverde told the media.
The Barcelona manager also said that Alena's promotion to the first team is almost confirmed.
Philippe Coutinho joined Barcelona in the January transfer window. Since joining the Catalan club, Coutinho has appeared in 20 games for the club.
Valverde, however, also emphasised on finishing the season on a high. "If we are thinking of players for the next season, I think we would lose that competitive edge. It's a distracton," Valverde said.
With speculations of Griezmann joining Barcelona this summer, there are a wide range of options for Ernesto Valverde. The Barca boss has not ruled out the possibility of splashing out cash in such a case.
Also read: Where would Griezmann fit in the Barcelona side?
"We lost an important player Neymar in a surprising manner last summer and we had to improvise. Things were turning inside out," Valverde said. "With Andres, we know he's leaving. So we have time to plan", added the Barcelona manager.
---
Share this article