Andres Iniesta set to join Japanese club Vissel Kobe – Sources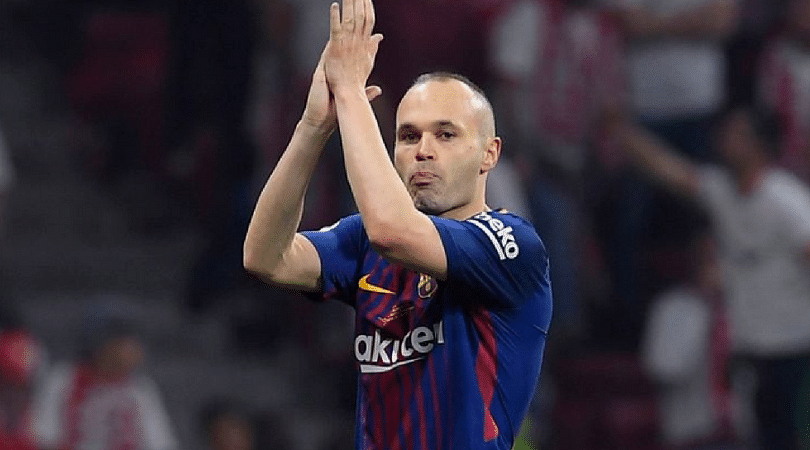 After nearly two decades at the club, Iniesta leaves FC Barcelona. Vissel Kobe is set to be the preferred destination for the midfielder.
Spanish midfielder Andres Iniesta is set to leave FC Barcelona at the end of the season. According to Spanish media outlet Cadena Sar, Iniesta is set to join Japanese club Vissel Kobe. He will be signing a three-year deal with Japanese club, with an annual salary going up to $30 million, according to ESPN.
Interestingly, the owner of Vissel Kobe, Hiroshi Mikitani, is also the CEO of FC Barcelona's main sponsor Rakuten. The news came after speculations that Iniesta may be joining either Changkai Dangdai Lifan in the Chinese Super League or the A-League (Australia).
The Chinese club denied reports of Iniesta joining them "as a player". 'Regarding speculation over the arrival of Iniesta at Chongqing Dangdai Lifan, the club wishes to reiterate its insistence on investing rationally." The Chinese club released the statement on Monday.
The Football Federation of Australia (FFA), on the other hand, had shown initial interest in the player. However, Vissel Kobe has appeared to come with a much lucrative deal for the Spanish player.
Reports say that the Japanese club will also undertake the production of Iniesta's wineries as the part of his three-year deal. Similar offer had also been reportedly made from China.
Andres Iniesta leaves FC Barcelona after nearly two-decades with the club. One of the most celebrated player in club's history, he has won every domestic and international club trophy with Barcelona.
Regarded as a midfield legend, Iniesta also won countless individual honors in his time with FC Barcelona. With the Spanish national team, Iniesta has won two UEFA European Championships and a FIFA World Cup.
Andres Iniesta is set to make his final appearance at Camp Nou next week, when the club faces Real Sociedad. He leaves the club as the La Liga champion, his ninth with the club.
---
Share this article