Andy Roddick explains his frustrations over the Big Four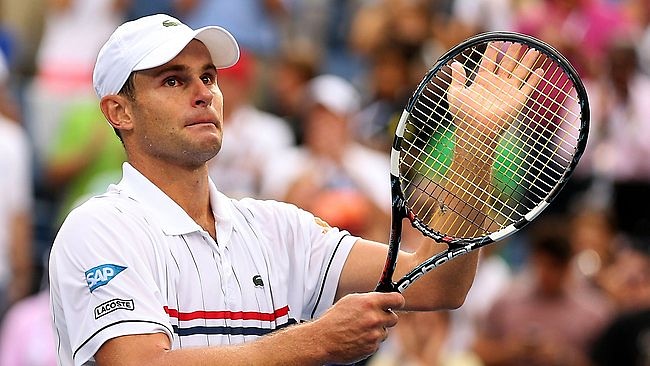 Before Roger Federer took tennis to a new level, Andy Roddick was supposed to be the future of the sport. The big serving American had a wonderful career, but was forever overshadowed by the brilliance of Federer, Nadal and then later on Djokovic and Murray.
This is what Roddick had to say about the big four,
"I can't believe the level of tennis that I got to see in my career," said the American former world number one.
"The shots hit, the records that were broken, and the records that continue to be broken. Thanks to Murray, Novak, Roger and Rafa for playing the game at a higher level than it's ever been played.
"It sucked being in your vacuum a lot of times. I still consider myself lucky. I got to guard Jordan, I went the distance with Ali, I pitched to Babe Ruth. I feel like I know what it must have been like to watch Picasso. I saw it all."
Andy Roddick was recently inducted in the International Tennis Hall of Fame along with Kim Clijsters and Monique Kalkman-van den Bosch. Roddick's only grand slam triumph was the 2003 US Open.
Roddick reached four other grand slam finals, but eventually fell to Federer in each of those occasions. Perhaps the most famous one of them was the 2009 Wimbledon final.
Roddick played his part in what will surely go down as one of the greatest Wimbledon finals in history. Roddick's tear stricken face after the loss was one of the most iconic Wimbledon moments in recent history.
---
Share this article