Antonio Brown NFL: Will Antonio Brown Ever Make An NFL Comeback?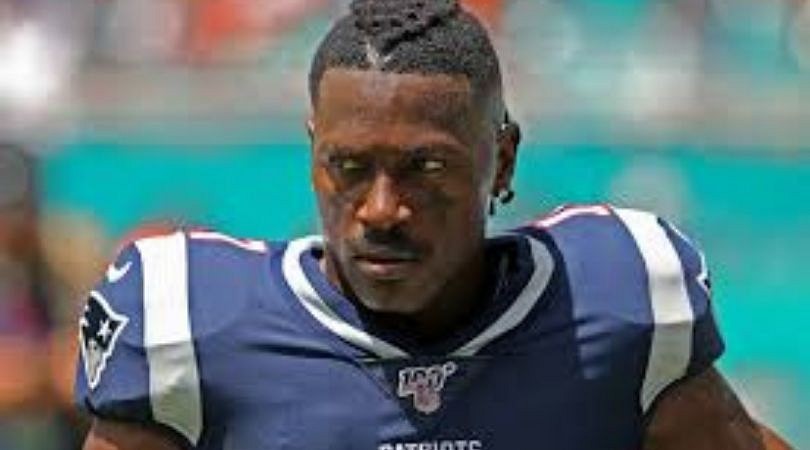 Antonio Brown was well on his way to a successful NFL career, but everything changed so quickly. Where did it all go wrong?
A bona-fide superstar, Antonio Brown, was a game changer in every which way. However, Brown is now out of the league with no chance of coming back.
Also read: Which NFL Stadiums will be allowing fans in attendance for the 2020 season?
Antonio Brown's Ascent To Superstardom
Prior to his tumultuous last season, Brown was one of the best receivers in the game. Since entering the league in 2010, Brown has been nothing short of prolific. He took just 129 games to reach 11,000 receiving yards, the 2nd fewest in NFL history. On top of that, since 2011 he ranks first in receptions, receiving yards, and receiving touchdowns. In short, he was unstoppable.
Between 2013 and 2017, "The Killer B's" (Brown, Bell, and Ben) formed one of the most vaunted offenses in the league. Brown's career was going as well as any receiver could have hoped for. He was well on his way to earning Hall of Fame honors. He had already become a seven-time Pro Bowler and four time first-team All-Pro.
Also read: NFL Waiver Order: How Do Waivers Work in the NFL and What is the Current NFL Waiver Order?
Brown's demise and what's next?
Everything seemed to crumble following the end of the 2018 season. Following multiple arguments with Roethlisberger, Brown was able to force a trade out of Pittsburgh. He landed on the Raiders, and things only got worse from there.
He complained about his helmet, even threatening not to play over it, and injured his foot during cryotherapy. Before week one could even get underway, Brown was suspended after a series of altercations with GM Mike Mayock.
Despite all this, there still seemed to be a silver lining. Brown gave a heartfelt apology to his teammates and his suspension was reversed. This brief hopefulness lasted no longer than a day.
Later that night, Brown posted a video of Head Coach Jay Gruden telling him to "Please stop this (explicit) and just play football. The next morning, he demanded a release which the Raiders fulfilled, voiding his $29 million guarantees so they would not owe him anything.
There seemed to be one last chance, however. The Patriots signed Brown hoping he would form a dynamic connection with Brady. This was again short lived as he was cut two weeks later after being accused of sexual assault and rape.
His career appears to be finished now. No team wants to take on his enigmatic personality and despite rumors surfacing about teams like the Ravens and Seahawks looking to sign him, nothing has happened. The saddest thing: there is nobody to blame but Brown himself.
---
Share this article