Arsene Wenger: I have made a decision about my Arsenal future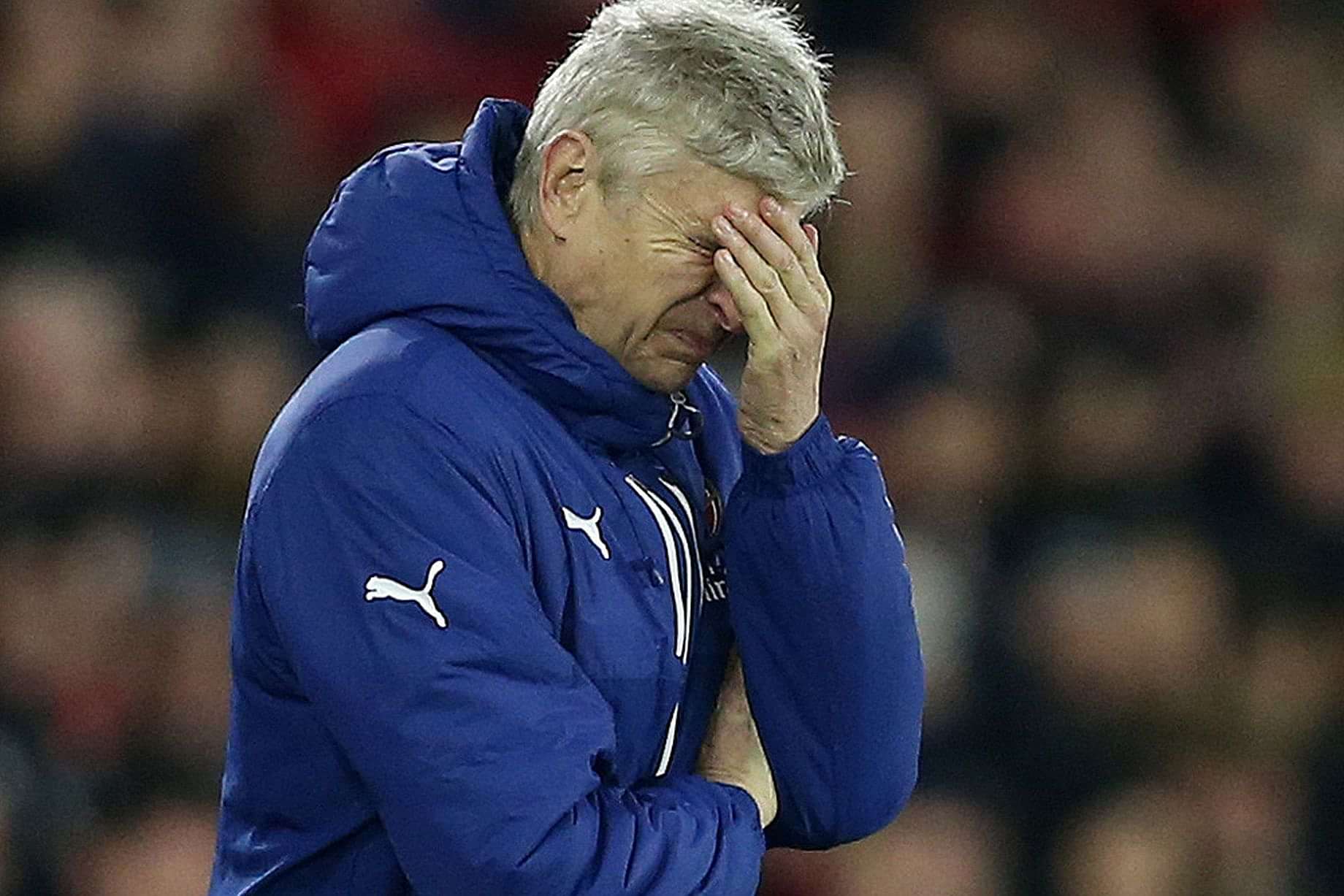 Arsene Wenger isn't enjoying his time as Arsenal's manager this season, and has been subject to severe scrutiny from fans and pandits alike. After the 10-2 loss to Bayern Munich fans have started to be more vocal and today at the Hawthorns a group of supporters flew a plane over the stadium with a banner that read 'Wenger Out'.
Another banner flew over the stadium in support of Wenger but he didn't win any fans over as Arsenal succumbed to another embarrassing in the Premier League, losing 3-1 to West Brom. The players looked dejected, Arsene looked out of ideas and the fans seemed perplexed with what they were witnessing.
Craig Dawson helped himself to a brace, thanks to some horrific defending by Arsenal. Robson Kanu also found himself on the scoresheet and was heavily assisted by some really lacklustre goalkeeping by David Ospina.
Clearly something is wrong at Arsenal, the signs have been there all along, but you always got the feeling that all those signs were just a minor aberration and things would go back to being normal, but sadly that just hasn't happened. The players look short on motivation and the manager seems to be short of 'dressing room' support. The club needs to get things sorted, and quickly, or they could dig a pit too deep.
Also Read: Twitter reactions to the UCL Quarter finals draw
"I know what I will do in my future. You will soon know, very soon," he said.
"We do not necessarily worry about that. We are in a unique bad patch that we have not had for 20 years and that is more important for my future."
"We take all responsibility. It's obviously a big disappointment when you lose a game like that. We all have to take responsibility and prepare for our next games," Wenger said in an interview with Sky Sports.
"It's very worrying because we are not used to that [four defeats in five] and overall we have a hell of a task now to fight back.
"We need to regroup and of course focus on the games coming up because there are many big games.
"Everybody goes away now [for the international break] and we have to recover and prepare for our end of season.
"We focus on analysing where we are not good at the moment and correct what didn't work."
Arsenal are currently 5th in the Premier League and could slip to 6th if Manchester United overcome Middlesborough on Sunday.
When asked about what he thought about the banners, Wenger said : "I watch the game, I do not watch the stands during the game"
"I believe we have to live with that and we have to focus on our job no matter what people think."
---