Badminton ace Lin Dan Apologise for cheating on his pregnant wife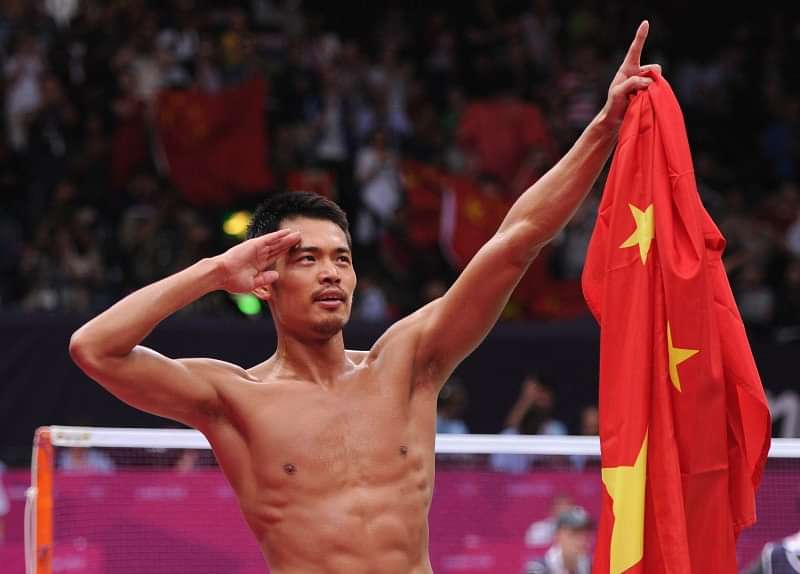 In the biggest news to hit the Chinese internet since the last celebrity affair scandal, Ace Chinese badminton player Lin Dan has apologised for an extra-marital affair he had when his wife was pregnant.
The post has spread like wildfire online and has drawn tens of thousands of comments on Weibo and other social networking platforms.
Responding to the tidal wave of criticism, Lin posted a short apology on his personal Weibo account: "As a man, I won't make any excuses for myself, but my actions have hurt my family and I would like to apologize to them here. Sorry."
In just 8 hours that post has generated over 420,000 likes, 115,000 shares and 660,000 comments.
"Men who cheat when their wives are pregnant are complete fucking garbage," reads the top comment under Lin's post with 338,000 likes. And most of the other comments aren't any nicer to the adulterous Olympian:
"Apologize to your wife and son? Don't know if you'll have a wife and son."
"Your wife was about to give birth! What the fuck were you thinking?!"
"After a lifetime of winning, a crushing defeat. Was it really worth it?"
"I don't know what to say, I'm just sad."
Detective Zhao is a well-known for celebrity gossip among Chinese netizens and he claimed that those pictures were taken in October when Lin Dan's wife, Xie Xing Fang was still pregnant. "The blogger said he saw the woman hold Lin's arm, so he decided to pursue a possible story. After their meal, Lin Dan took the woman back to her home. The two stayed in her house for two hours. In October, Lin Dan was in Guangdong to participate in a national badminton championship match. The blogger went there as well and soon found Lin Dan flirting with the same woman in a hotel room," the state media reported.
The woman who was caught having an affair with the world famous badminton player was Zhao Ya Qi – a model and actress. The two were spotted entering and exiting a hotel together. Lin Dan's wife, Xing Fang is a former badminton star and they got married in 2012. She got pregnant earlier this year and gave birth to a healthy baby boy on November 5, 2016.
Lin Dan is a two-time Olympic champion, five-time World champion, as well as a six-time and reigning All England champion. He is widely regarded as the greatest singles player of all time. He is ranked number 3 in the world despite failing to win a medal at this year's Rio Olympics and many consider him among the all-time greats. After the expose, his ranking among Chinese fans is set to fall.
---