Twitter salutes Kidambi Srikanth as he puts up a valiant performance against Lin Dan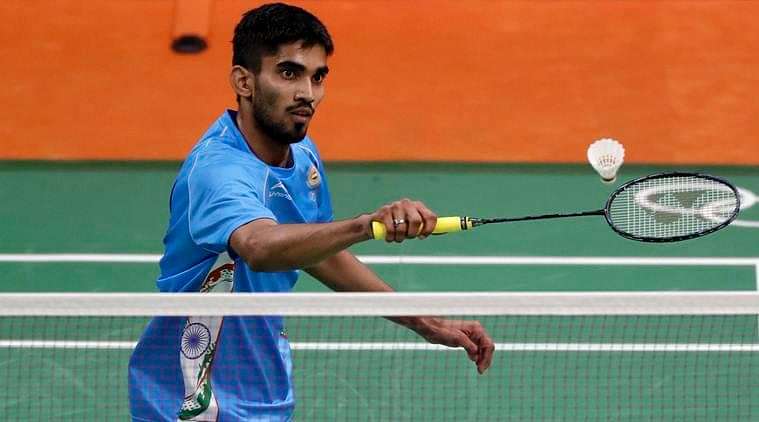 Another hero was born today. Kidambi Srikanth played his heart out against the 2 time Olympic Champion, Lin Dan, but unfortunately it wasn't enough. Towards the end Lin Dan used his vast experience to slow down the tempo of the game to unsettle Srikanth, who was banking on the 2nd set momentum to push him past the finish line.
There was very little pressure on Srikanth before the game and not many would have expected him to brush aside Lin Dan, but the pressure soon got to him as Lin Dan cruised during the first set, winning it 21-6.
Srikanth looked down and out after the bashing he received in the first set but I guess the freedom with which he played during the second set help him completely brush aside Lin Dan and he levelled the match. The third set was very closely contested with both players exchanging long rallies, shuffling up and down the court, but in the end Lin Dan used his experience to beat Srikanth and progress to the semi finals. Here is how twitter reacted to Srikanth's valiant effort:
Loading embed tweet https://twitter.com/aamir_khan/status/765906538263252992?ref_src=twsrc%5Etfw
Loading embed tweet https://twitter.com/vikramsathaye/status/765904893156536320?ref_src=twsrc%5Etfw
Loading embed tweet https://twitter.com/abhishekmadan/status/765904474053369856?ref_src=twsrc%5Etfw
Loading embed tweet https://twitter.com/bhogleharsha/status/765904231148707840?ref_src=twsrc%5Etfw
https://twitter.com/chinmaybhogle/status/765907970693730304
Loading embed tweet https://twitter.com/kbalakumar/status/765904585709854720?ref_src=twsrc%5Etfw
Loading embed tweet https://twitter.com/raghavohri0/status/765907900288106496?ref_src=twsrc%5Etfw
It was an honour to watch Srikanth play today, and with such a bright future ahead of him it is highly likely that he could come up with Gold in Tokyo 2020
---