Barcelona and Real Madrid accept Super Club World Cup proposal: But what is the tournament all about?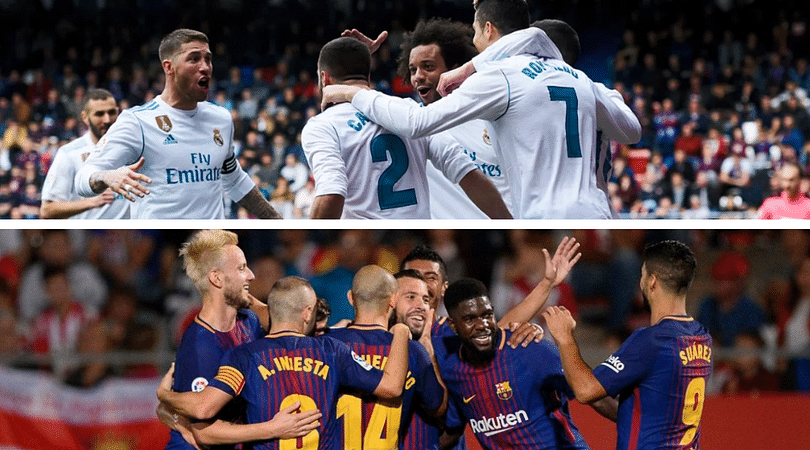 FIFA will organise the first ever Super Club World Cup in the summer of June 2021. According to reports, China will host the first edition of the tournament.
Spanish giants FC Barcelona and Real Madrid have accepted the "Super Club World Cup" proposal by FIFA. The competition would be the first of its kind. Previously, Mundo Deportivo reported that Manchester United and Liverpool will feature in the tournament from England.
Teams like Bayern Munich, Paris Saint Germain, AC Milan, Inter, Juventus and Ajax will definitely be participating in the Super Club World Cup.
What is Super Club World Cup?
The Super Club World Cup will take place every four years, starting from 2021. FIFA introduced the idea of Super Club World Cup last year, when the premier football ruling body decided to scrape Confederations Cup and Club World Cup.
The proposed new tournament would consist of 24 teams. 12 out of the 24 teams will feature from Europe. Five clubs will represent South America. Asia, North America and Africa will have two teams, while one club will represent Oceania.
Qualification scenario
FIFA laid out plans for qualification to the Super Club World Cup. From Europe, four teams will qualify as winners of last four finals, four as the previous four finalists, and the rest four with the highest coefficient.
HOWEVER, as teams are reportedly accepting the proposal to participate in the tournament, the qualification rules for the first tournament are still undetermined.
The qualification scenarios for teams from other confederations are not yet confirmed.
Tournament layout
Teams will be divided into 8 groups, with three clubs competing in one. The top-placed teams will qualify for the quarterfinals, which would start the knock-out phase of the tournament. Semifinal and final will follow.
Venue and Dates
According to various reports, China will host the first edition of the tournament in 2021. The Super Club World Cup would take place in the mid-season break. Media outlets tell that the dates for the first tournament would be June 10 to 28.
---