Barcelona uploads compilation video of Lionel Messi's greatest ever assists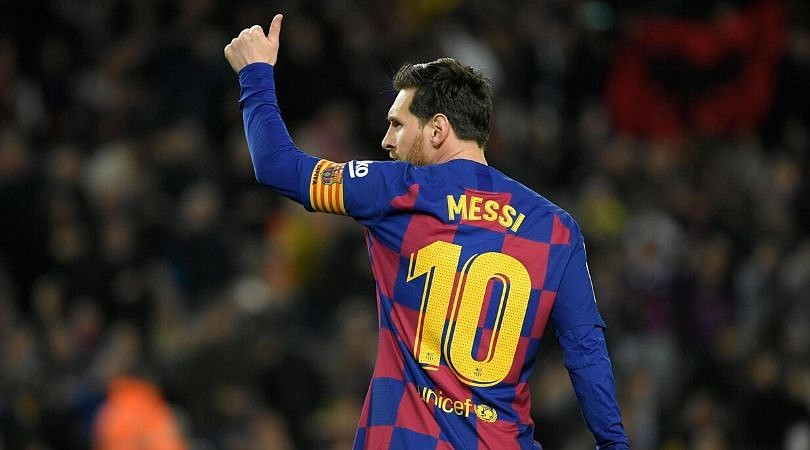 Barcelona uploads compilation video of Lionel Messi's greatest ever assists while the Spanish football is suspended due to the COVID-19.
Lionel Messi is definitely among the greatest players ever to grace the game, it's a joy to watch the little magician picking upon his opposition player and making their life hard on the pitch.
But with the spread of the COVID-19, the football around Europe has been suspended, making us miss on the best of action by Messi until the games start once again.
So, one doesn't miss the graceful game-play of Messi much, Barcelona's social media handle has uploaded a compilation video, consisting of the greatest assists by the Argentine International.
The 32-year-old has been mesmerizing and doesn't fail in either scoring goals or giving assists, apart from leading the goal charts, Messi also rules the number of assists tally.
Messi boasts a stunning tally of 289 assists across 856 career appearances, which completely overwhelms the total of 220 from his bitter rival Cristiano Ronaldo.
He is also the all-time leader of assists in La Liga and nobody even comes close to him. The thing about Messi's assists are that he brilliantly finds out tightest of spaces.
His vision is unmatchable, only a few handful of players comes close to his bar in terms of having this kind of vision in the pitch. Moreover, in the video, some of the passes where Messi takes out the entire backline by playing between the lines.
Other assists where he runs past player after player like some of his greatest ever goals are also noteworthy for just how unique and selfless they are in the end.
Also read: Cesc Fabregas reveals why he opted Chelsea over Manchester United and City
This shows how Messi is one of the rarest players to ever grace the game, and how he has evolved himself over the years, making him impossible to stop over the years.
---
Share this article