BCCI treasurer Arun Dhumal lashes out at Ehsan Mani over security concerns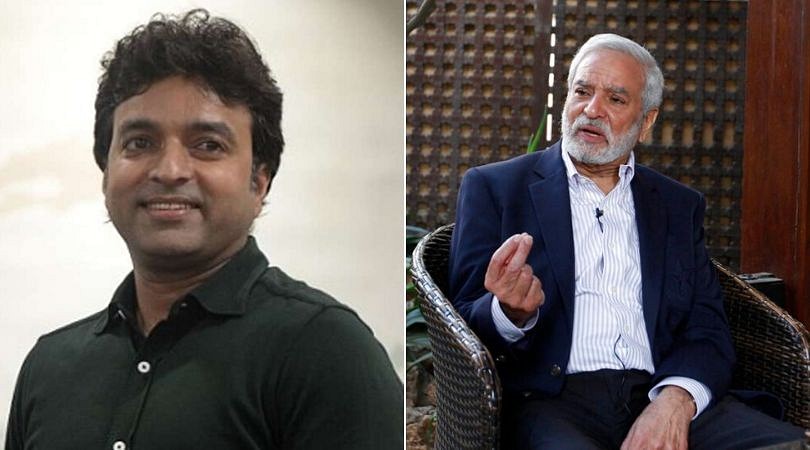 Arun Dhumal lashes out at Ehsan Mani: BCCI's treasurer didn't seem to be too pleased with PCB Chairman's comments on security.
Test cricket returned to Pakistan after a decade during the recently concluded Sri Lanka's tour of Pakistan. While the Sri Lankan players were attacked in Lahore back in 2009, them returning to play a two-Test series speaks highly about their confidence in the prevailing security arrangements in Pakistan.
Pakistan Cricket Board chairman Ehsan Mani passed a huge statement with respect to security concerns in India merely hours after the second Test got over in Rawalpindi.
"We have proved Pakistan is safe, if someone isn't coming then they should prove that it's unsafe. At this time, India is a far greater security risk than Pakistan.
"No one should now doubt security arrangements in Pakistan after successful Sri Lanka Test series. This is a turning point for revival of Test cricket in Pakistan. Media and fans played an important role in portraying positive image of Pakistan worldwide," Mani was quoted as saying during a press interaction in Rawalpindi.
While there is no confirmation regarding the same, it is believed that Bangladesh will be the next team to tour Pakistan for a full tour.
Arun Dhumal lashes out at Ehsan Mani
On the other hand, BCCI (Board of Control for Cricket in India) treasurer Arun Dhumal believes Mani commenting on security in India was "inappropriate" for he hardly even stay in Pakistan forget talking about India.
Very Proud to say how this forces & SSG men was Look after US in Pakistan. Security and Hospitality was amazing….Thank You all the spectators who come to watch this amazing game and supporting US.Thanks again @TheRealPCB and
yeah Pakistan safe to play cricket now….

— Dimuth Karunaratne (@IamDimuth) December 24, 2019
"For a person who stays mostly in London, it is inappropriate for him to comment anything on India's security. He is not even eligible to comment on Pakistan's security. He hardly stays there. If he gets to spend more time in Pakistan, he would get to understand the real situation there," Dhuman was quoted as saying in an interview with Hindustan Times.
---