Becker contemplates the reason behind Djokovic's dip in form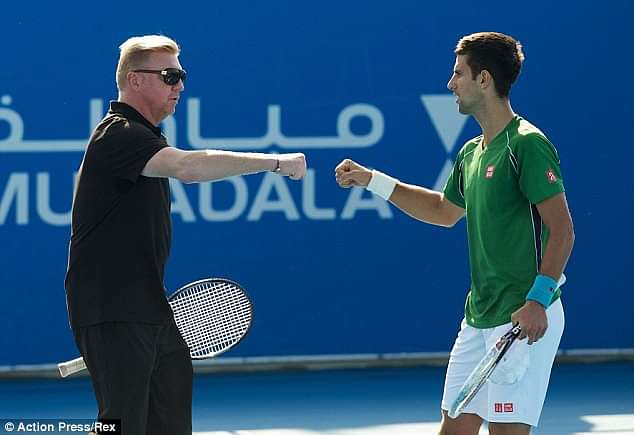 Boris Becker speaks
When a legend like Boris Becker speaks, everyone sits up and takes notice. He has come up with a reason behind the dip in form of his protege Novak Djokovic. Novak recently lost in straight sets to current World Number 1 Andy Murray at the ATP World Tour Finals. This ensured that the Scot ends 2016 has the reigning numero uno.
Coming to Djokovic, there were many theories being generated regarding the sudden dip in his form. From a possible marital struggle to a burnout of the body, there were reasons galore even though the Serb has refused to comment.
Djokovic's decline in form
However, now his coach has come up with an interesting reason. He suggests that the absence of legends like Roger Federer and Rafael Nadal resulted in this. Incidentally, this absence made Djokovic lose his focus as there were hardly any competitors left who could challenge him.
"He doesn't have opponents anymore," Becker said in an interview. "His time was with Rafa, with Roger, Andy was always the fourth guy," he added. Even though this may appear strange, it makes perfect sense to attribute their absence to the gradual dip in Djoker's form.
Novak's record against the elie two
Moreover, The Serb's rivalry with the top 2, Roger and Rafa has been truly phenomenal and one for the ages. Djokovic enjoys a 23-22 overall scoreline against the Swiss and 26-23 against Rafa. The Spaniard however has edged past him in Grand Slams. This terrific two has definitely helped building Djoker's game and his passion to succeed.
Becker, now the coach continued to keep up his support for his protege . "Novak is a competitor at heart. "If I have to have one guy who has to play for my life, I would pick Novak. That's how much I trust him", he added enforcing his belief further.
Also, Djokovic has perhaps seen the steepest drop of his career. He started off 2006 with two grand slam titles among other tournaments and now has been displaced for the 1st rank by the Scot.  The Sportsrush hopes that Novak Djokovic returns soon to his usual dominating  with a bang!
---