Biggest Football Transfer Mistakes of All Time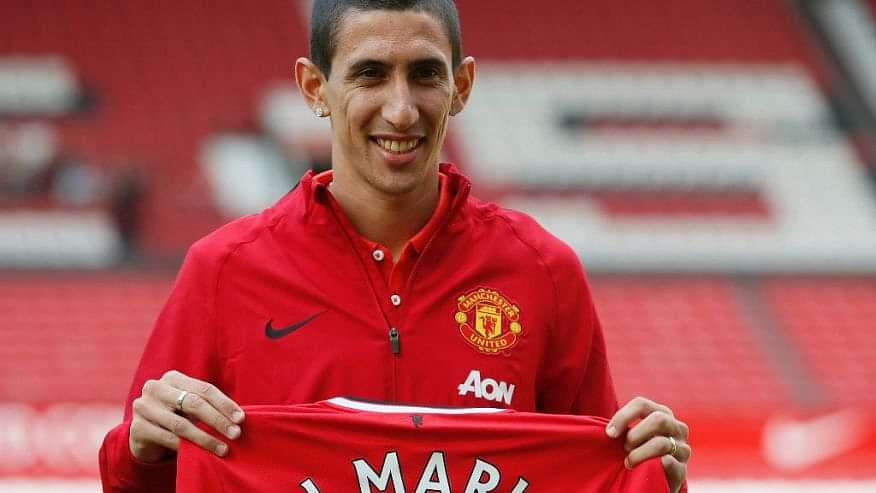 Transfers are arguably the most important aspect of the game. Signing a good player can change a club's fortunes completely. Which is why every transfer window, managers sign top players for huge amounts of money with the best interests, hoping they will positively influence their club's campaign. Sometimes they work, sometimes they go horribly wrong.
These five are homage to the latter, as we look at the top 5 transfer mistakes in world football:
Juan Sebastian Veron – Lazio to Manchester United – £28m
Veron's ability to dictate the tempo of his team's play and orchestrate his team's attacking moves from deeper positions had prompted Sir Alex Ferguson to spend £28m to lure the Argentine to Old Trafford, making him the most expensive player in British football history back then. The Argentinean arrived to much fanfare, but he struggled to have a lasting impact at Old Trafford under Sir Alex Ferguson.
Veron could not acclimatise to the Premier League. The pace of the game and the aggressive defending meant he had less time on the ball than he had in Italy, thus causing his dwindling form. The pressure of the huge transfer fee may was also one of the reasons for failed stint at Old Trafford. His transfer was seen as hugely disappointing and he soon joined Chelsea for £15m in 2003.
Angel Di Maria – Real Madrid to Manchester United – £63m
When Real Madrid winger Angel Di Maria arrived at Old Trafford off the back of a very successful year at Real Madrid, great things were expected. He became Manchester United's record signing in 2014 when he signed for the club in a move worth £63m. Di Maria was seen as a real signing of intent as Louis van Gaal aimed to put Manchester United back on top of the Premier League.
But the hero of the 2013 Champions League final could not live up to his reputation during his 11 and a half month stint at Manchester United. The Argentina international could not settle in the Premier League and despite making a strong start to his career at Old Trafford, his season just petered away. At the end of his United career, he had just four goals in 32 appearances and even struggled to displace Ashley Young from the starting eleven. Eventually, he was sold to PSG, where he broke the Ligue 1 assists record in his very first season. The pace and the aggressive defending in the Premier League, coupled with Louis Van Gaal's rigid tactics scripted Di Maria's failed Premier League stint.
Kaka – AC Milan to Real Madrid – £56m
Kaka became the player with the most expensive transfer fee, for a brief period, when he switched from AC Milan to Real Madrid in June 2009. A player of Kaka's caliber was rarely doubted for his talent and with his heroics in leading Brazil to the 2009 FIFA Confederations Cup title gave the Madridistas a glimpse of what he was going to bring to the Bernabeu. But what happened from June 2009 onwards turned the hero into a benchwarmer and a substitute, the two adjectives which weren't associated with Kaka since his rise to fame with AC Milan.
Real Madrid smashed the world transfer record in 2009 when club president, Florentino Perez, announced the £56m capture of AC Milan's Kaka. The Brazilian playmaker had built a reputation as one of the best in the world and was named FIFA World Player of the Year in 2007 as well as receiving the coveted Ballon d'Or.
Kaka's arrival was perhaps overshadowed by the signing of Cristiano Ronaldo the same year as Kaka struggled for form with Los Blancos. His moments of magic were few and far between during his stint in the Spanish capital. Four years later, Kaka left to rejoin AC Milan on a free transfer following only 29 goals in 120 appearances.
Fernando Torres – Liverpool to Chelsea – £50m
"El Nino", as the Scousers lovingly called him, was once Europe's most feared marksmen. He set the Premier League alight, scoring 81 goals in 142 games at Liverpool after joining them from Atletico Madrid in 2007. Torres was a defender's nightmare, a quick and intelligent forward with lethal finishing abilities.
The Spaniard then became the most expensive footballer in British history when he left in 2011 to join Chelsea for £50million. But, after a defeat to former club Liverpool on his Chelsea debut, things quickly went from bad to worse for the 32-year-old.
He finally scored his first goal for the Blues against West Ham after 903 minutes without a goal; which was also his only goal of the season. Torres did improve in his second season but his goal return did not merit that of a £50m striker as the former Spanish international bagged just 11 goals in 49 appearances.
Torres won a Champions League, Europa League and FA Cup at Stamford Bridge, but regressed from his time at Anfield, scoring just 45 goals in 172 games. Poor form continued until Chelsea finally cut their losses and allowed the forward to join AC Milan on loan before the Italians made the move permanent.
Andy Carroll – Newcastle to Liverpool – £35m
When Kenny Dalglish decided to shell out £35m on Newcastle striker Andy Carroll, the whole football world was in shock. Despite only half a season in the Premier League, the Reds moved for Carroll to partner new signing Luis Suarez in Liverpool's attack. Carroll had made a huge impact on Tyneside but many people questioned the huge transfer fee and how Carroll would fit into Liverpool's very different style of play.
He arrived at the club struggling for fitness but eventually scored his first two goals for his new club in spectacular fashion against Manchester City at Anfield. Carroll was unable to find the net for the rest of the season. The England international's goalscoring woes continued into his second season where he seemed tactically inept to Liverpool's fast-paced system. In only 44 appearances for Liverpool, he scored a mere 6 goaks. He later joined West Ham on loan before the Hammers made the move permanent for a reported £20m.
---