"I Paid $4.1 Million": Grammy Winner 50 Cent Revealed His "Biggest Financial Regret" Linked to Mike Tyson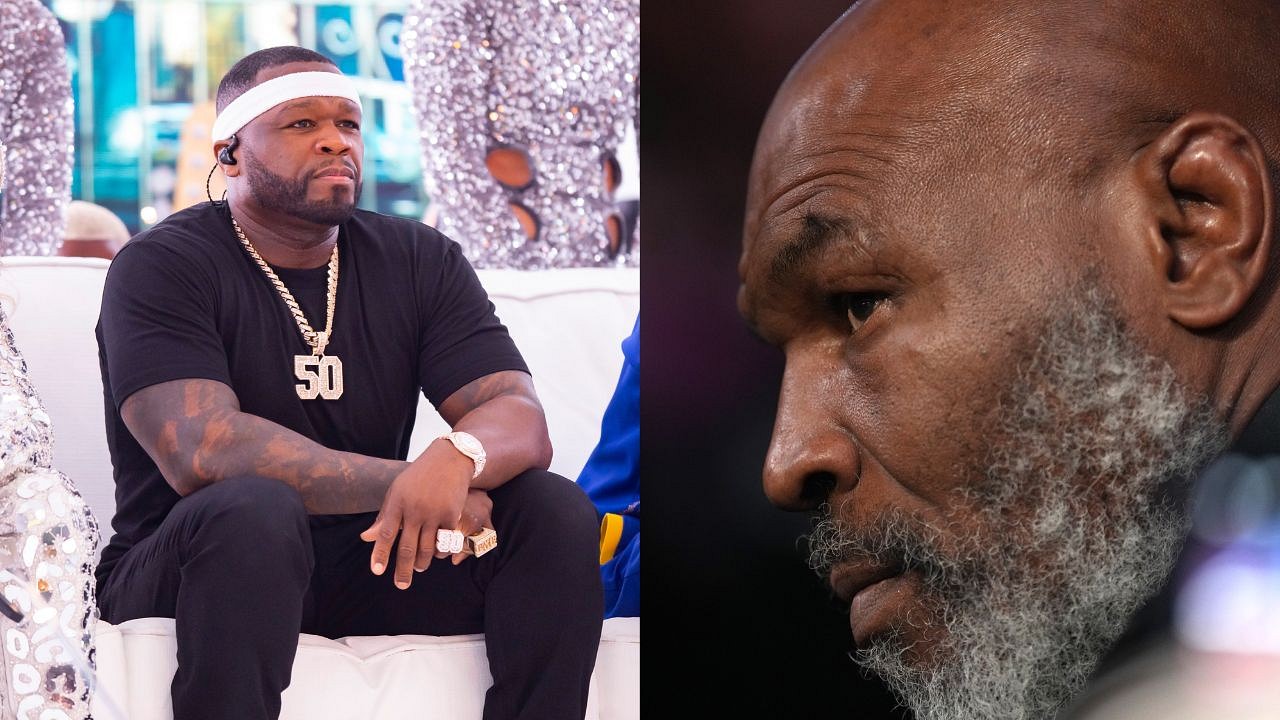 Former heavyweight boxing champion Mike Tyson is one of the most decorated athletes of all time. 'The Baddest Man on the Planet' has seen it all from success to downfall. However, when Tyson was at the peak of his career, he lived a life many can only dream of.
'Iron Mike' was surrounded by all the luxuries including mansions, cars, watches, and exotic pets. Unfortunately, during the bad phase of his career, Tyson had to sell most of his assets including many mansions. One of the mansions that he sold was in Connecticut. It was bought by the famous American rapper, Curtis James Jackson, aka 50 Cent. However, it turned out to be the rapper's worst financial decision.
What did 50 Cent say about the Mike Tyson crib?
The lavish 50,000-square-foot mansion had all the amenities one could ask for including 21 bedrooms, 25 bathrooms, an indoor pool, and hot tub, a green-screen room, an indoor court, multiple game rooms, a recording studio, and more.
ALSO READ: VIDEO: $700 Million Fortune of Andrew Tate Takes a Hit as Romanian Authorities Seize Over 15 Luxury Cars
50 Cent bought the house for a whopping $4.1 million during that time. Although generally, the value of real estate goes up with time, it wasn't the case with the Connecticut mansion. 50 Cent lost over a million dollars when he sold the house.
Besides that, 50 cent stated in an interview that he had the mansion for over 14 years and it required an estimated $700k every year for maintenance. Thus, he claimed that it was the worst financial decision ever in his life.
"The Tyson crib was like that, that was definitely it," 50 Cent said in an interview with Big Boys Neighborhood. "I paid $4.1 million and I sold it for $3 million," 50 cent added when asked about the deal of the house.
How did Tyson recover from bankruptcy?
Following a loss to Lennox Lewis, 'Iron Mike' was declared bankrupt in 2003. Reportedly, Tyson was also in a $23 million debt. Most of his money blew away because of his lavish lifestyle and its maintenance.
The former boxing champion also suffered financial losses because of multiple legal cases on him. Fortunately, 'Iron Mike' worked his way through to get out of the losses. He made multiple appearances in movies.
 

View this post on Instagram

 
Additionally, Tyson also owns a cannabis business. He competed in an exhibition boxing bout against Roy Jones Jr. in 2020. The former champion runs his own podcast, 'Hotboxin podcast with Mike Tyson.'
ALSO READ: WATCH: Video of Jon Jones Outlining Strategy to Defeat Francis Ngannou Goes Viral After 'The Predator' Rejects Million Dollar UFC Offer
It is easy to say that Mike Tyson learned from his mistakes and regained his fortune from heavy debt. Now the boxing legend is worth over $10 million and is living a smooth life.
What are your thoughts on Tyson's amazing life story? What do you guys think about 50 Cent's decision?
---