Brandon Williams is player Manchester United needs amid squad rebuild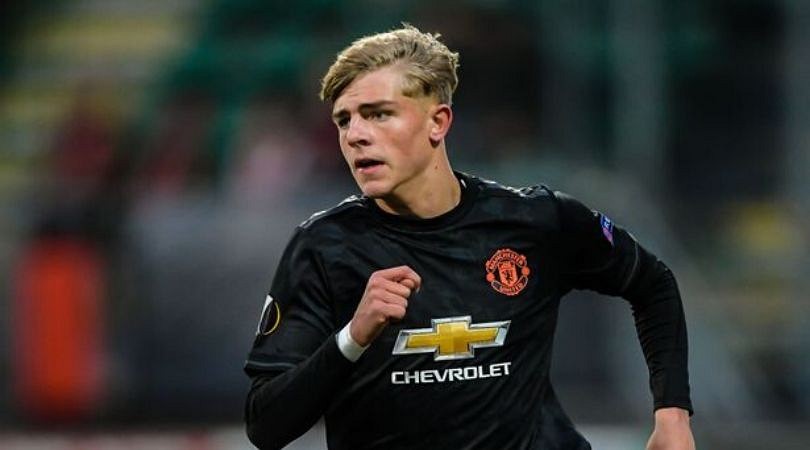 Brandon Williams is the kind of ruthless player Manchester United needs amid the plans of squad redevelopment by Ole Solskjaer.
Brandon Williams made his first Premier League start against Brighton in the previous game-week of the league and was awarded as the man of the match in the 3-1 win by the Red Devils.
Amidst, the suspension of Ashley Young and sidelined Luke Shaw because of injury, Williams got his chance of trade in the first team and the 19-year-old lived up to the expectations.
During his performance, several Manchester United fans have noticed that the young full-back seems to have a ruthless streak in him to go alongside his playing ability.
His aggression on the field was well noticed and Manchester United has been missing such an aggressive attitude on the field, which Williams is promising to give.
His cousin is super featherweight boxer Zelfa Barrett whose record currently stands at 23-1. It shows that a ruthless streak exists within the Williams family.
https://twitter.com/utdrobbo/status/1194163222871519232?s=20
The 19-year-old has already endeared himself to most United fans in his altercations with Chelsea's Callum Hudson-Odoi and Brighton's Neal Maupay.
Don't forget Brandon Williams sent Hudson Odoi back to Russia pic.twitter.com/VpBSacCmtN

— Omega Gamer (@ImOmegaGamer) October 31, 2019
Williams' tussle with those two ended up with his one opponent tumbling over the advertising boards while the other was a face to face. Even Manchester United gaffer Ole Solsjkaer was full of praises for the young full-back.
https://twitter.com/mad_dogs_fc/status/1194184410834169856?s=20
Takes no prisoners pic.twitter.com/htGU1eGPMN

— Marcus (@UTDMarcus1) November 12, 2019
Also read: Marcus Rashford channels inner Ronaldinho to produce stunning elastico vs Brighton
"Brandon was excellent. He's played well before, but the first start at Old Trafford in a Premier League game, you don't know how he's going to react.
"I told him on Thursday just look forward to this one, I thought it was fairer to him when he's playing the first game that he didn't play on Thursday, so excellent performance. He's really, really impressed me, I have to say, he's making it hard to leave him out."
With this, Williams is expected to make much more appearances for the Red Devils in the future course and could be vital first team member.
---