BREAKING: Formula One targetting 5m subscribers for newly launched F1 TV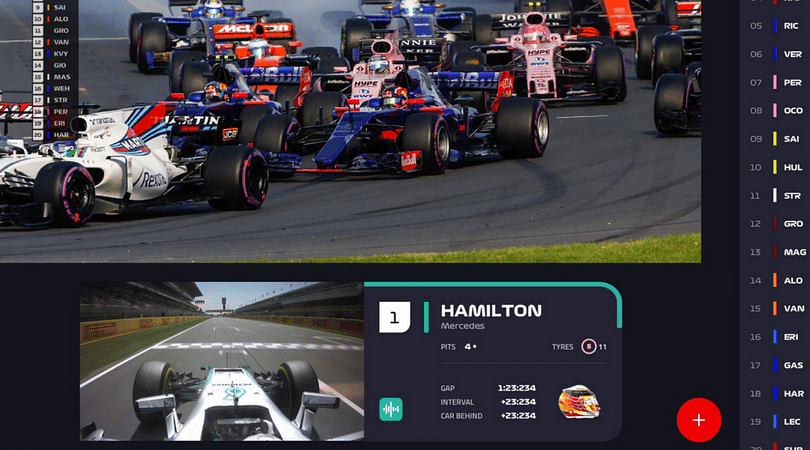 Liberty Media has leveraged its stronghold over digital media to launch F1's first ever OTT(over the top) service called the 'F1 TV'.
F1 TV will give its subscribers access to races, practice sessions, press conferences and the option to watch a race from 20 different camera angles.
It is being priced at $5 TO $8 according to region and would be available in 4 different languages, however not a lot of countries will have access to it(F1 TV will be available only in 40 countries initially).
F1's head of digital and new business, Frank Arthofer, said that they would be eyeing close to 5 million subscribers for the OTT service.
"The two core demographics for this product are going to be the following," said Arthofer.
"Firstly, it's fans who don't have cable, but who are F1 fans in a given market where it's available on a pay TV basis, and they'd like to subscribe directly.
"And then I'd say the second demographic are the super hardcore fans.
"We have by our estimates around 500 million fans in the world, which is quite a number.
"If even, conservatively, one percent of that customer base is a super avid hardcore fan, that's a five million addressable audience to sell this product to." he added.
The 5 million subscriber target seems a bit steep at this stage but Arthofer is confident that the service will attract a lot of audience to it.
"I wish that the total addressable potential base would all subscribe. I think that's probably a big number in the short term.
"I'm not sure that we'll convert all of those in the first year or two. That's a marketing and product challenge that we'll be addressing.
"We're optimistic that the opportunity size is significant. We're not at the moment quantifying or putting numbers against how many customers we expect to deliver." he said.
Also, the F1 has taken all international broadcasters into consideration while launching this service, keeping them in the loop about all developments.
"Firstly in the market where we've carved these rights out, we've done so with full transparency in the context of our contract agreements. So it won't be a surprise to any of our partners.
"Secondly, in the markets where we haven't carved the rights out, like the UK as an example, we're very open to working with our partners to consider a path to upselling this product to our broadcast partners' customer base." he said.
Liberty have also tried to keep VPN users away by having a robust technology.
"The short answer is that we're working with our technology partners, who are yet to be named with the exception of Tata, to put in place best-in-class content security protection.
"That's always been, I'd say, a fairly conservative position we've taken from an F1 perspective. Put it another way, we've been aggressive in protecting our IP, and we'll continue to do so on the service." he concluded
---
Share this article