Can Germany go all the way again?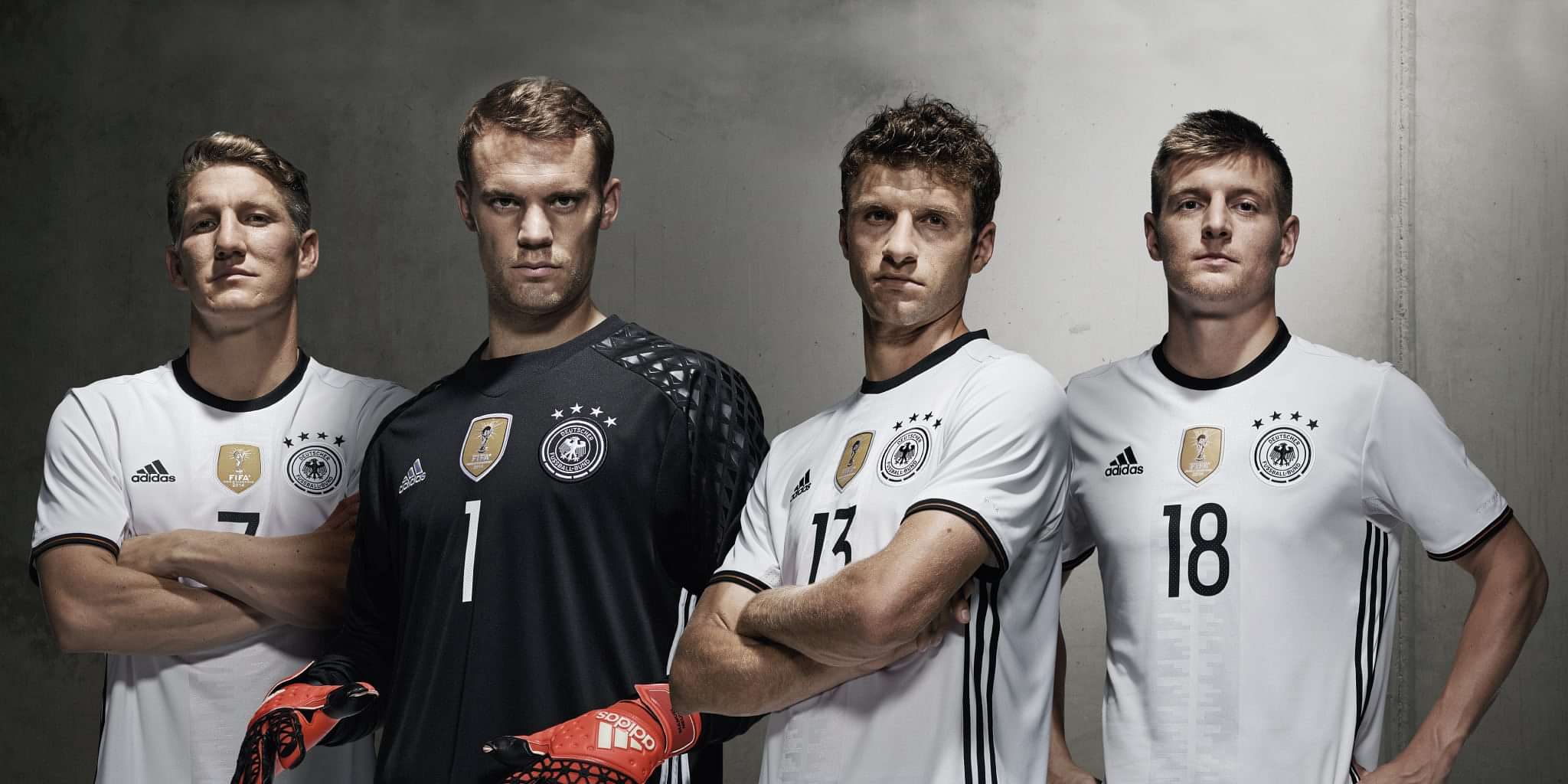 The moment Philip Lahm lifted the World Cup in Rio two years back in between all the celebrations there was also a huge sigh of relief for the German public. For a long time, this German team had failed to win 'The Big One'. German teams also lost in the Champions League, most notably Bayer Munich who lost two finals within three years. The likes of Lahm and Schweinstiger were world class players but did not have the trophies to be known as world class winners.
Michael Ballack, one of Germany's greatest ever players, lost FIVE tournament finals in his career. Lahm and Basti might have feared the worst when Germany were beaten by surprise package Italy in the semi-finals of Euro 2012. But when Robben scored for Bayern at Wembely and Bayern finally won the Champions League, it symbolized a shift in German football. Now that they had finally won something it was believed that these two German icons would lead their country to glory which they duly did in 2014.
Fast forward a couple of years and this German team looks the real deal. Neuer, Boetang, Hummels, Kroos, Ozil and Muller are world class players led by the legendary Basti have both the experience as well as the quality to win the Euros this year. Neuer is a phenomenon of a goal keeper. Kroos and Khedira are top class midfielders who would walk into any team. You can always count on Muller for goals.
And then there is the magic of Ozil. Euro 2016 may end up defining Ozil as a German player. While he significantly contributed towards the German cause, there were many who questioned his place in the team. But after coming off his most complete season individually at club level, Ozil now has the chance to finally stamp his authority in France. If Germany are to make it to the final you can be sure that Ozil has made a big contribution.

Since the World Cup in Brazil, Low has made a lot of changes to the team's attacking play. While they were possession heavy two years ago, they are more of a counter attacking team this time around. Understandably so Mario Gomez has made a return to the national team. He is a more traditional 'number 9'in the age of false 9's. His goals will therefore play a big role in Germany's progression in the tournament.
Unfortunately the results have not lived up to expectations. Germany have not won many games in the last year and when they have they seemed pedestrian at best. Their recent loss to Germany in Berlin was a real eye opener for the entire nation. All is not well in a German team that seems to have all the quality on paper but are currently not delivering results.
In spite of recent results, the quality of their players cannot be understated. The likes of Neuer, Ozil and Muller are match winners and can decide a game at any moment. But the chances of Germany winning the Euros will depend greatly on them carrying a team full of promise but not much to show for.
A Semi Final exit is looks likely.
---