Community Shield: 5 things we learned about Manchester United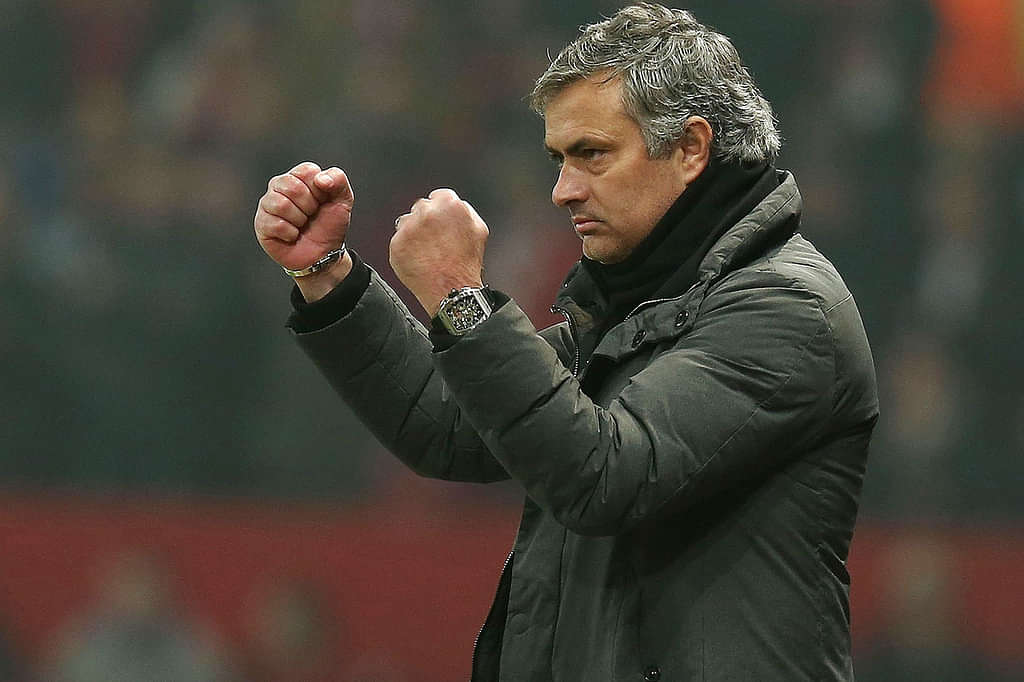 Zlatan Ibrahimovic managed to grab the headlines by nodding in the winner in the Community Shield. However, there were other interesting takeaways for Manchester United from the match. Here, are 5 things we learned from Manchester United's victory over Leicester City in the Community Shield final.
5) Bailly is worth his transfer fee
Eric Bertrand Bailly was United's first signing of the season. He has been followed by Ibrahimovic and Mkhitaryan, and they will soon be joined by Paul Pogba.
Also Read: 5 interesting facts about Paul Pogba
In all the hullabaloo about the superstars, the fact that United had paid 30 million for an unknown product, was lost somewhere. However, if United fans had harboured any fears about Bailly's utility, they would have been more than reassured.
From the beginning, Bailly imposed himself on the game. Time and again, he stepped in to halt the progress of Vardy and co. yes, he did make a few errors here and there. But, that is to be expected from a young player making his debut in a foreign land.
United now have the option of using a strong and imposing centre back pairing of Smalling and Bailly. This would be especially applicable against physical opponents in the Premier League.

4) Lingard grabs his chance
With the influx of superstar attackers like Ibrahimovic and Mkhitaryan, there have been valid concerns on the futures of youth players, Lingard and Rashford. However, Lingard was given a start ahead of the Armenian import, Mkhitaryan, and boy, did he make use of his opportunity.
Also Read: An open letter to Antonio Conte from a Chelsea fan
His goal was a brilliant solo effort, waving through a maze of blue bodies. United fans, accustomed to Lingard's wastefulness would have waited with heart in mouth. Schmeichel did get a hand to the ball, but couldn't stop it.
Lingard has made sure Mourinho cannot ignore him from here onwards. Coupled with Rashford's performance in pre-season, United's young forwards have been staking valid claims for themselves. It remains to be seen, how Mourinho handles his team selection.

3) United need Pogba
When the team lineups were announced, Manchester United fans and critics were in for a surprise. Belgian midfielder, Marouane Fellaini, started ahead of Ander Herrera. This was especially galling as Herrera had started all of United's pre-season games.
Also Read: 5 interesting facts about Paul Pogba
Contrary to Lingard, Fellaini hardly put in a performance worthy of a top tier player. Fellaini failed to make any positive impact in either box. He even gave the ball away for Vardy to equalize. His place is now in serious doubt, especially with the looming shadow of Paul Pogba.
Perhaps, to offset the disappointment of Fellaini, United announced on their official website that Pogba had been cleared by Juventus to have a medical with his old team. Pogba is likely to walk into United's midfield although his lack of match fitness might be an issue.

2) Zlatan gets off the mark
Zlatan Ibrahimovic has promised to become Manchester's 'God'. He had a rather inauspicious beginning as he failed to impact the game in the first half.
Also Read: Time for Robin Van Persie to go home?
He mostly cut a lonely figure as Leicester attacked relentlessly. Zlatan couldn't really gain possession when United cleared their lines. He was even second to the ball on a couple of occasions. However, ultimately he managed to head in the all-important winner.
Zlatan is everything United have lacked over the past couple of seasons. An out and out striker, with an unquestionable goal scoring record, he also has the swag associated with the likes of Cantona and Ronaldo.
It remains to be seen how his United career spans out. But, for now, Zlatan has well and truly arrived in England.

1) Rooney needs to step up
The biggest disappointment for Manchester United was undeniably Wayne Rooney. In a nutshell, nothing went right for Rooney.
Also Read: Wayne Rooney, Under Rated or Over Hyped
His passes failed to come together. His first touch was horrendous. He hardly made any impact on the game. Even his diagonal balls to the wings was missing.
If Rooney is to make his mark in Mourinho's side, he will have to pull up his socks. United have an amazing array of talents lined up. Rashford, Mkhitaryan and Mata were among the substitutes, while the likes of Memphis Depay and Ashley Young couldn't even make the bench.
In Mkhitaryan and Mata, Mourinho has two readymade replacements for Rooney's number 10 position. It is unlikely Rooney would get as much rope form Mourinho as he enjoyed in LVG's tenure.
If Rooney subsists with more performances like this, he should be prepared for a spell on the bench.
---