"About 24 runs in one shot": This is how Harsha Bhogle described Sachin Tendulkar's hook off Dilhara Fernando during NatWest Series 2002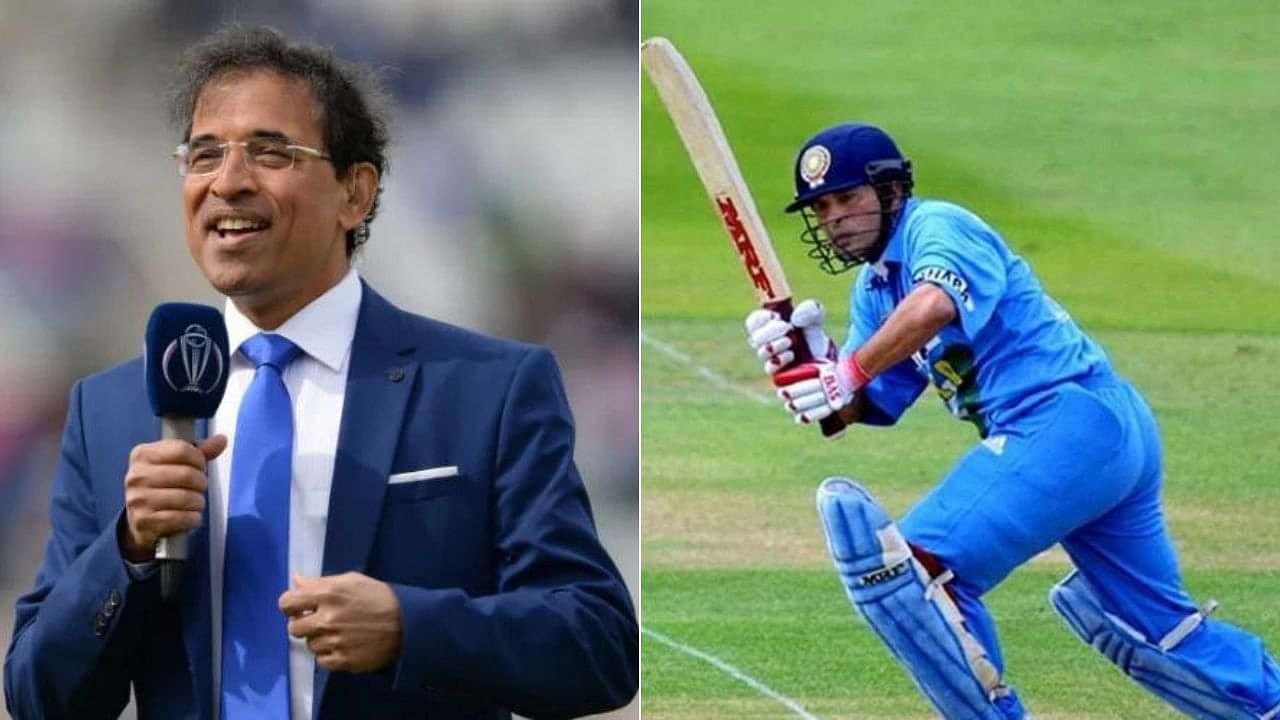 It is difficult to shortlist best shots for anyone who has played international cricket to the extent that Master Blaster Sachin Tendulkar has played. Having said that, even at the expense of being subjective, one can memorize some archetype Tendulkar shots in international cricket.
Stepping down the track to attack legendary spinner Shane Warne, hooking England pacer Andrew Caddick, playing an upper cut off Shoaib Akhtar and numerous glorious straight drives come to mind with respect to Tendulkar's best shots during a 24-year old international career.
Although not as famous as the hook he played off Caddick, Tendulkar had managed to play a near-replica of the same shot a few months before ICC Cricket World Cup 2003. It was during the unforgettable NatWest Series 2002 that Tendulkar hooked Sri Lanka pacer Dilhara Fernando for a gargantuan six at The Oval.
This is how Harsha Bhogle described Sachin Tendulkar's hook off Dilhara Fernando during NatWest Series 2002
It all happened on the penultimate delivery of the 13th over when Tendulkar had put a stamp of authority over the right-arm bowler by hitting him for a six between deep square leg and fine leg.
"That is about 24 runs in one shot. You needed to have a boundary of about 40 yards bigger to accommodate that shot," legendary broadcaster Harsha Bhogle had said on-air to describe Tendulkar's shot at the time.
Loading embed tweet https://twitter.com/CrickeTendulkar/status/1632234685349892096?ref_src=twsrc%5Etfw
Coming in to bat at No. 4 in the seventh over of a 203-run chase, Tendulkar had scored 49 (70) with the help of three fours and a six before getting out to Nuwan Zoysa in the 33rd over.
Yuvraj Singh and Mohammed Kaif's partnership guided India to a 4-wicket win
NatWest Series 2002 is fondly remembered for the then rookie cricketers in Yuvraj Singh and Mohammad Kaif powering India to victory in an emphatic manner to inspire then-captain Sourav Ganguly to wave his jersey at the Lord's balcony in a historic moment – something which Tendulkar was surprisingly against.
ALSO READ: When Sachin Tendulkar ensured John Wright doesn't apologize to Virender Sehwag for slapping him
Just like Tendulkar hooking Fernando before hooking Caddick to register a memorable shot in the minds of Indians, Singh and Kaif had also stitched a match-winning partnership before doing the same in the final at Lord's. It was after Tendulkar's dismissal that the two had joined hands for a 63-ball 60-run match-winning sixth-wicket partnership in a league match of this triangular series.
---