Mitchell Marsh Injury Update: SRH captain David Warner reveals status of Marsh's injury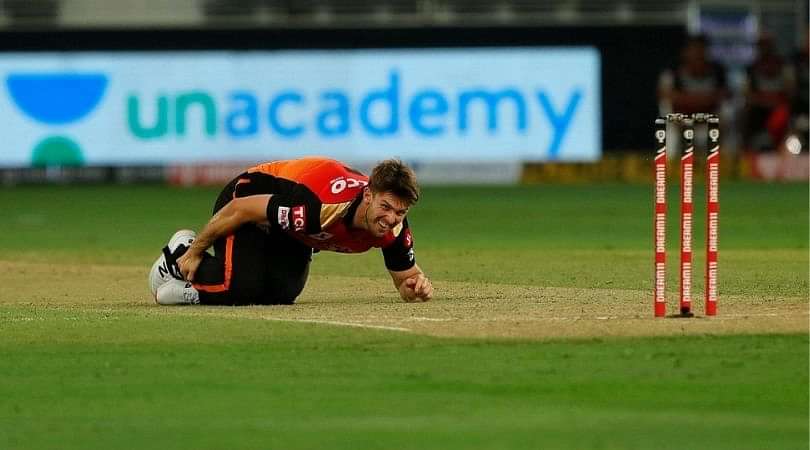 Mitchell Marsh Injury Update: The Hyderabadi all-rounder had a forgettable match against Royal Challengers Bangalore tonight.
Sunrisers Hyderabad captain David Warner was left puzzled with how his team lost the third match of the ongoing 13th season of the Indian Premier League against Royal Challengers Bangalore in Dubai.
While the Hyderabadi batsmen committed enough errors to be blamed, it were other peculiar events of the match which left Warner and his team guessing.
"I can't remember the last time I was out like that. There's four things that happened in this game that I have never seen before," Warner was quoted as saying during the post-match presentation ceremony.
Warner, who opened the batting with wicket-keeper batsman Jonny Bairstow (61) in a 164-run chase, was himself dismissed by RCB fast bowler Umesh Yadav in a bizarre manner.
In the second part of Sunrisers' innings, all-rounder Abhishek Sharma and spinner Rashid Khan were involved in an unpleasant collision which led to the former's fall in the business end.
Mitchell Marsh Injury Update
Apart from a couple of run-outs, Sunrisers also suffered because of all-rounder Mitchell Marsh's injury. Included into the XI ahead of tried and tested Mohammad Nabi, Marsh walked off after bowling just four deliveries in the powerplay.
Marsh's attempt of stopping a delivery off his own bowling saw him twisting his ankle. While the 28-year old player tried to complete his over, excessive pain said of the otherwise.
Coming in to bat at an unusual position of No. 10, Marsh put on display a large amount of strength and determination to bat. With him lobbing and not even walking, it was nearly impossible for him to contribute when SRH needed 22 runs to win in the last two overs.
Loading embed tweet https://twitter.com/SunRisers/status/1308101187447660545?ref_src=twsrc%5Etfw
In severe pain, the right-hand batsman once again seen lobbing off the ground after being dismissed for a duck. Warner, who lauded Marsh's grit to come out, didn't sound positive with respect to him playing the next match.
"A lot of courage for Mitchell [Marsh] to go out there and try. It doesn't look great for him, can't put any weight on his leg. Hopefully it isn't too bad, it was quite painful for him, so fingers crossed," Warner said.
Sunrisers, who will play their second match against Kolkata Knight Riders on September 26, have the option of including Nabi into the XI if Marsh's remains unavailable.
---