"Rohit Sharma is The Best Package": Mohammed Shami Once Revealed How Both Batters and Bowlers Can Learn from The Indian Captain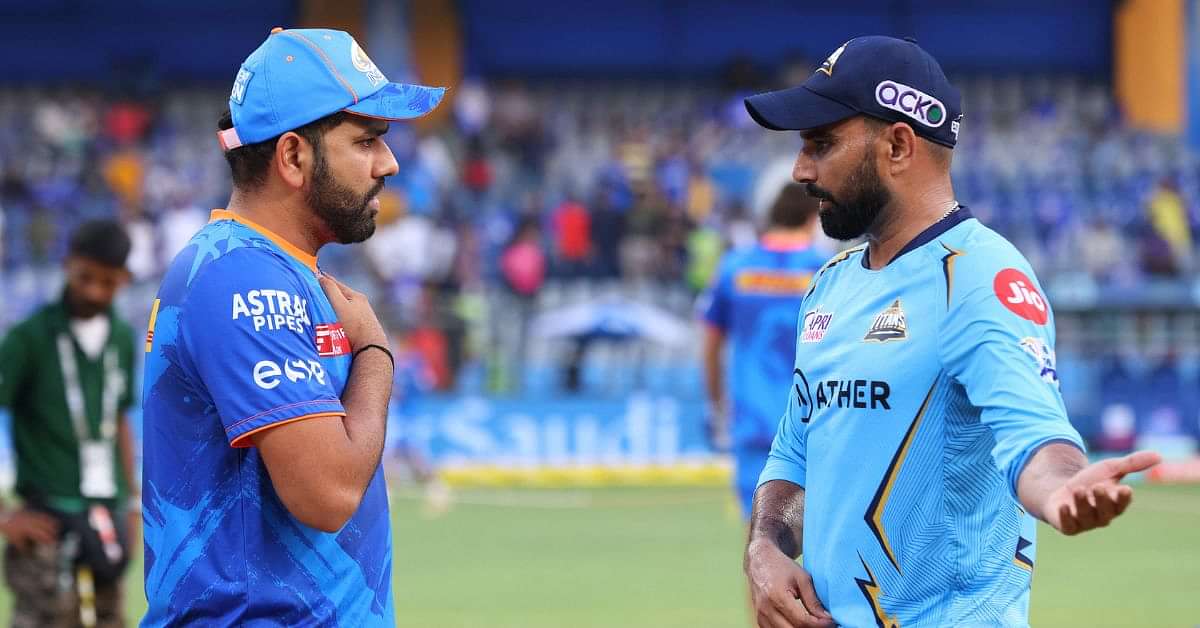 Indian pacer Mohammed Shami is on fire for Gujarat Titans in Indian Premier League 2023. Gujarat will now face Rohit Sharma-led Mumbai Indians in the Qualifier-2 match. In international cricket, Shami plays under Sharma's captaincy and he once revealed how both batters and bowlers learn from Sharma.
Instagram Live was a thing during the 2020 Covid lockdown. Shami was doing a session with former cricketer turned commentator Irfan Pathan. Pathan had a lot of praise for the Indian captain where he said that Sharma's batting is like a poem. He highlighted that when Sharma hits a ball, his impact is as smooth as butter.
Shami also agreed with Pathan and he said that not just batters but the bowlers can also learn from Sharma's approach. The Indian pacer once said that he doesn't share a great bond with Sharma as compared to former Indian captain Virat Kohli, but he was all praise for Sharma for his quality.
Mohammed Shami Once Revealed How Both Batters and Bowlers Can Learn from Rohit Sharma
Shami told Pathan that a batter can realize there is so much time to hit a shot when they see Sharma bat, whereas the bowlers can learn how to improve their lengths when a batter like him smashes them. He called Sharma a 'complete package'.
"Rohit will hit bowlers, and you get to learn. If you are a batsman, you get to see how much time he has to play a shot. You will also see how to bat in different conditions. He is a next-level batsman. He is the best package," Shami had told Pathan.
This is not the first time that someone praised Sharma for his timing. Once Kohli also said that he never saw a batter who times the ball better than Sharma. With three ODI double-hundreds, the Mumbai Indians' captain is one of the greatest white ball players around.
Rohit Sharma vs Mohammed Shami Head to Head Record
The battle between Shami and Sharma will be an intriguing one to watch out for in the IPL 2023 Qualfier-2. Ahmedabad's Narendra Modi Stadium will host the match and the Gujarat pacer has bowled some brilliant spells at this venue. He will be up against Sharma from the very first ball.
Sharma has scored 64 (54) against Shami at a nominal strike rate of 118.51. He has been dismissed twice in the process as well. Clearly, Shami has an upper hand over Sharma in the IPL. The form of Sharma has not been great as well this season and he will have to be at his best to negate Shami.
---