Why the name Border Gavaskar Trophy named after whom: What is the meaning of Border Gavaskar Trophy?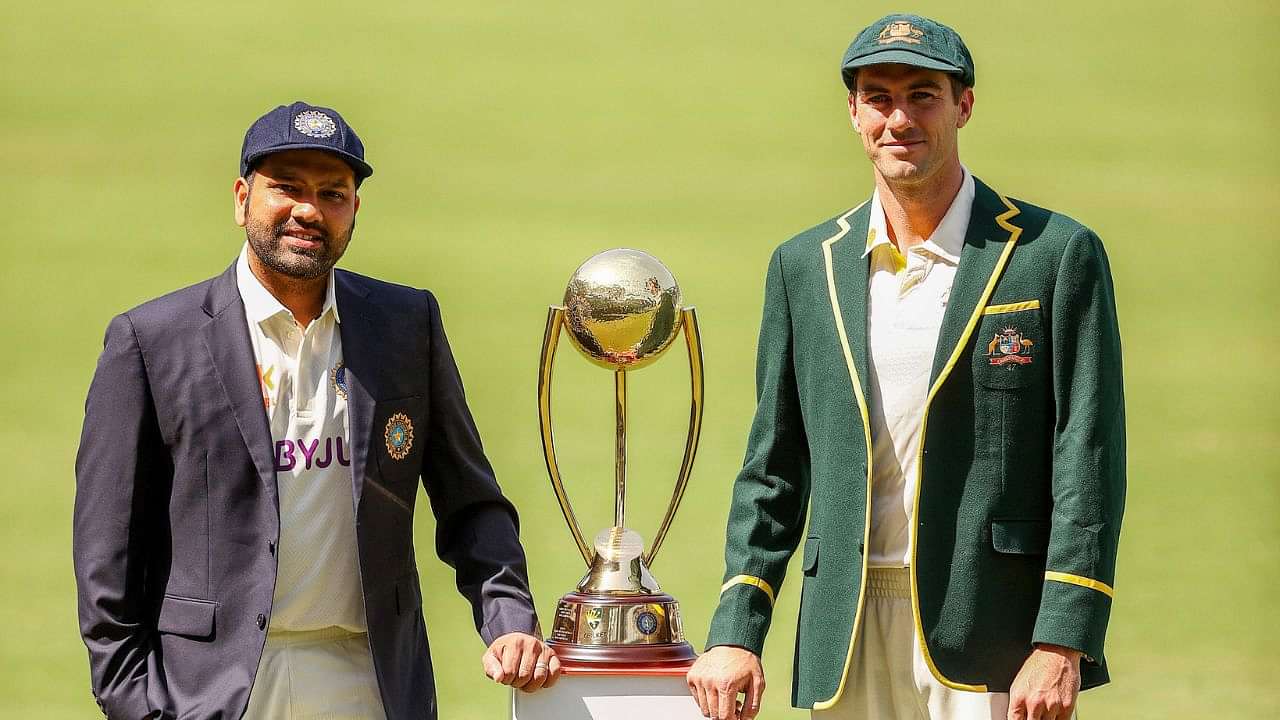 The first India-Australia Test match was played in 1947 – over three and a half months after India attained its independence. Since then, the two cricketing stalwarts have faced each other 102 times in Test cricket. It was during India's tour of Australia 2020-21 when the two teams played their 100th Test against each other.
Although India and Australia haven't played the highest number of Tests between two teams, their cricketing rivalry in the ancestral format is arguably the biggest and most competitive in modern-day cricket. Two teams capable of defeating each other on any day, India and Australia manage to put on display a spectacle on most occasions.
The imminent five weeks will hold immense importance for the 35 cricketers selected to participate in a four-match Test series between India and Australia and crores of fans who will be cheering for them in what is expected to be one of the most closely-fought Test series of 2023.
Loading embed tweet https://twitter.com/patcummins30/status/1623259989799485442?ref_src=twsrc%5Etfw
Australia, who had first played a Test match in India nine years after their first Test series against them in 1956, will be playing their 15th Test series in India tomorrow onward. Although the Aussies have played quite a lot of white-ball cricket in India in this period, they will be playing their first Test series in almost six years.
Why the name Border Gavaskar Trophy?
The series will be played for the coveted Border-Gavaskar Trophy. Having first commenced in 1996 as a one-match series between the two teams in India, Border-Gavaskar Trophy has consisted of two, three and four Tests in all these years.
Loading embed tweet https://twitter.com/sachin_rt/status/1623293855226531840?ref_src=twsrc%5Etfw
It is worth mentioning that all India-Australia Test series since 1996 have been played under Border-Gavaskar Trophy. Co-incidentally, the intense competition between these two teams in this format has risen to a whole new level since then.
For the unversed, there is no rocket science involved in the naming of Border-Gavaskar Trophy. The competition has been named after the surnames of former Australia captain Allan Border and former India captain Sunil Gavaskar.
ALSO READ: Border-Gavaskar Trophy winners list
Legendary careers of both the cricketers are fondly remembered for them being the first two batters to score 10,000 Test runs. While Gavaskar was the first batter to touch the 10,000-run mark in 1987. Border achieved the feat in the New Year's Test of 1993. After equaling Gavaskar's feat, Border had remained at the top in the list of highest Test run-scorer for quite some years.
---