Demystifying Ticket Revenues of Florida Cricket Stadium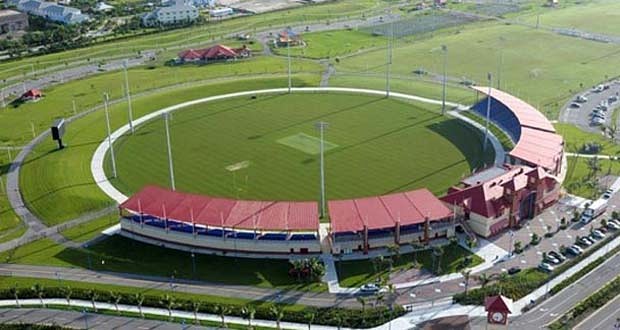 The recently concluded two match T20 series between India and West Indies, in which the latter won 1-0, was played out in Florida, USA. Thanks to the Indian and Caribbean population residing in USA, the organizing committee had no difficulties in filling the stadium. It never looked for a moment that it was held in a neutral venue with massive number of supporters cheering for either sides. With close to 0.75% of Florida population being Indians and 40% being Caribbean population, Florida is one of the best choices in US to hold a cricket match. In this article, we try to analyse the ticket revenues from stadium for a cricket match held in USA.
Comparing the Ticket Prices of Cricket vs Baseball
The Central Broward Regional Park, or the Florida Cricket Stadium is actually a baseball stadium and has a range of seats to offer the spectators. On one hand, there is the Ground Pass area, a grass region where there are no seats and spectators have to stand for the whole duration of T20 match (close to 3.5 hours for a weather unaffected game), while on the other hand there is the VIP Pass, which is one of the most luxurious stands to watch a game from.
The ticket prices for the recently held cricket games ranged from $75 for Ground Pass to $250 for VIP Admission. It is important to note there that the average ticket price for a baseball game, for which there is a huge craze in USA is a mere $ 32. Hence, people believed that the ticket pricing strategy for the US cricket games was doomed to backfire before the tournament started.
Comparing the Revenue from Florida Cricket Ground against that of Eden Gardens
The residing Indians and Caribbeans proved nothing is expensive when it comes to cricket. In fact, all the tickets were sold out from official website within a few hours. Additionally, a few of them were even available in Ebay for a whopping $650. In spite of the tickets being sold at such a premium price, the stadium was jam-packed.
With a conservative approach, let us consider the average ticket price is US $120 for a cricket match. Total number of tickets in the Florida Cricket stadium is 20,000. Hence the total revenue is Rs. 15.6 crores. For comparison, let us consider a match held at Eden Gardens, Kolkata. The total number of tickets sold is around 65,000 and the average ticket price is around 800. Hence, the total revenue is Rs. 5.2 Crores. It is ironical that such a small stadium in a neutral venue is able to generate as much as three times the revenue of the biggest stadium in the cricket crazy India. This allows us to infer that matches at a neutral venue has the potential to be really profitable as well.
Also read: Are Neutral Venues the Way forward for Cricket?
Share for BCCI in Domestic cricket ticket revenue
We would like to eliminate that myth among our readers that the entire ticket collections from a domestic cricket game goes to BCCI. It should be remembered that BCCI takes no share of this stadium revenue. BCCI has given grants to the local cricket associations to earn revenue from ticket sales for IPL or international matches. Additionally, the in-stadia advertising and sponsorship also goes to local cricket associations (like Tamilnadu Cricket Association if the match is held in MA Chidambaram Stadium). The main revenue for BCCI is through Broadcast and Print Media only.
---