Detailed Scouting Reports of Possible Defensive Reinforcements for Chelsea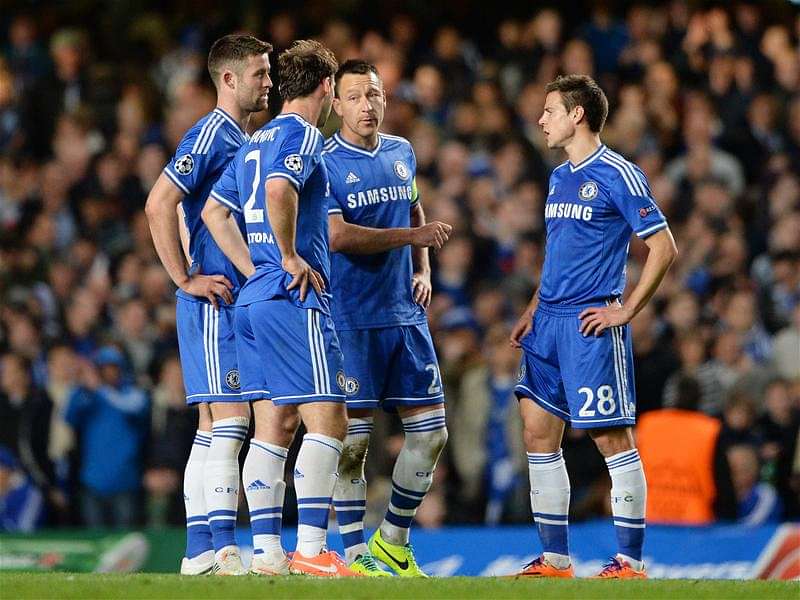 Having a set of 5 healthy defenders for 4 defensive positions is never a good option to be in. This is true especially for a club trying to return to Champions league from a tenth position in league table. Having seen the team leaking goals left, right and centre, there is no doubt which part of Chelsea needs attention at this hour. Chelsea has played 3 games so far this season, all against below average teams and has just won through a single goal margin on all the occasions. There hasn't been a single clean sheet in these games. While Antonio Conte is hesitant to overspend, the market seems equally reluctant to sell a player at estimated value. With Kurt Zouma out in the sidelines for a few more months, Conte definitely has no option but to overspend. With just 1 week left in the transfer season, he needs to act fast. Here we have done a comprehensive scouting report of defensive targets for Chelsea to pursue in the last week of the transfer season. While there has been numerous rumours including the likes of 62 year old Giorgio Chiellini, we would like to restrict the discussion to probable targets.
1) Kalidou Koulibaly
Koulibaly is one player who can directly enter Chelsea's starting XI. Thanks to him, Napoli has looked a good defensive unit and has recorded 12 clean sheets in 2015-16 season.
Initially he appeared as an ungainly giant in Napoli, but soon honed his skills to become one of the best in business. His physique will definitely give him the edge over his competitors in this physical English league.
Chelsea have made multiple attempts at landing him and Napoli has rebuffed every time. However, there is still a week and anything in excess of 50 million pounds should ideally initiate the negotiations.
Brief Bio: A Senegal player aged 25, his height is 195 cms and weight is 89 Kg.
Style of play: He likes to play short passes and attempts lot of tackles. He also ends up making quite a few fouls.
Strengths: Passing and tackling are his main strengths.
Weaknesses: He has no significant weaknesses.
2) Marquinhos
Marquinhos is a central defender contracted to PSG. Even though the contract runs till 2019, Marquinhos seems a bit unsettled as he is made to warm the bench. He is behind the pecking order of David Luiz and Thiago Silva and breaking into the starting eleven seems a little difficult at the moment.
This is where Chelsea can offer him a good prospect as there will be ample opportunities in Chelsea (at least until Zouma is back), along with a significant increase in wages.
Having already played a handful of games for Brazil, Maquinhos remains a prized possession with PSG and any attempt below 40 million Pounds won't even help in starting talks.
Brief Bio: A Brazilian aged 22, his height is 183 cms and weight is 75 Kg.
Style of play: He likes to play short passes.
Strengths: Passing, blocking and concentration are some of his main strengths.
Weaknesses: He has shown his weaknesses against the aerial balls. While this can harm a team in the English Premier League, his young age gives him ample time to improve.
3) Alessio Romagnoli
Romagnoli, who arrived in AC Milan from Roma for €25m last summer, has a contract that runs till 2020. It will be understandable if Milan remains hesitant in selling off this potential starlet.
However, with Chelsea knocking on their doors, Milan has set their sights on Rodrigo Caio as his possible replacement.  While Romagnoli may not enter the Chelsea starting XI immediately, he is a good bench player already and a fantastic prospect for the future.
A lack of Champions league and starting position will reduce the attractiveness of Chelsea's offer and Chelsea has to compensate by offering a significant wage hike. There is still a week and anything in excess of 30 million pounds should help in sealing the deal.
Brief Bio: An Italian player aged 21, his height is 185 cms and weight is 75 Kg.
Style of play: He likes to play short passes.
Strengths: Holding on to the ball and concentration are his main strengths.
Weaknesses: Similar to Marquinhos, Romagnoli is weak in aerial duels but has time and age in his side.
Update: AC Milan has clearly stated he isn't for sale.
4) Ricardo Rodriguez
Ricardo Rodriguez is an attacking left-back playing for Wolfsburg. His contract runs till 2019. With over 200 caps for the club and over 40 caps for Switzerland, he has enough experience to become a success in English Premier League.
Rodriguez really upped his game during the recent Euro 2016 and made a handful of clubs including the likes of Arsenal and Manchester United look in his direction. His transfer to Chelsea will free up Azpi who can now play at his favoured right back. This will also make Ivanovic available to play as a centre-back.
His release clause is believed to be around 20 million Pounds and this is really a bargain in this crazy market. While he may not be the best of buys, he will definitely offer value for money and will add to the bench strength.
Brief Bio: A Swiss player aged 23, his height is 180 cms and weight is 77 Kg.
Style of play: He likes to play long balls and crosses.
Strengths: Crossing, key passes and dribbling are his main strengths.
Weaknesses: He is more of an offensive left-back and tends to run up too many times leaving defence vulnerable.
5) Nikola Maksimovic
The Torino defender has been compared with compatriot Nemanja Vidic and the reason being his physicality and comfort on the ball. With the future of Kalidou Koulibaly being uncertain, both Napoli and Chelsea are looking to add Nikola Maksimovic to their teams.
His stats are worthy of a move to a top club as he has made an average of 4.1 interceptions and 2.5 tackles a game for Torino. While Maksimovic has stated earlier that he is not ready to move unless guaranteed a first team chance on a continuous basis, there are reports emerging that he has stopped training with the Torino squad.
He might soon put a transfer request also if the tabloids are to be believed. He has been valued around 25 million Euros, and with multiple clubs vying for his signature he won't be available for anything below that.
Brief Bio: A Serbian player aged 24, his height is 189 cms and weight is 82 Kg.
Style of play: He likes to dribble and tackle.
Strengths: He can unsettle the opposition by carrying the ball a long way forward and is also a good set piece threat. He is strong in tackling and interceptions as well.
Weaknesses: He hasn't been tested outside the Italian league. He is not even a permanent member of Serbia team as well, as he has been in and out of the team over the last few years.
Considering all these talents, Koulibaly appears to be the best option to go for Antonio Conte in spite of the high price, as defensive reinforcements is a pressing and immediate need.
---