Douglas Costa goal Vs Lokomotiv Moscow: Watch Juventus star scoring magnificent last minute goal to bag 3 points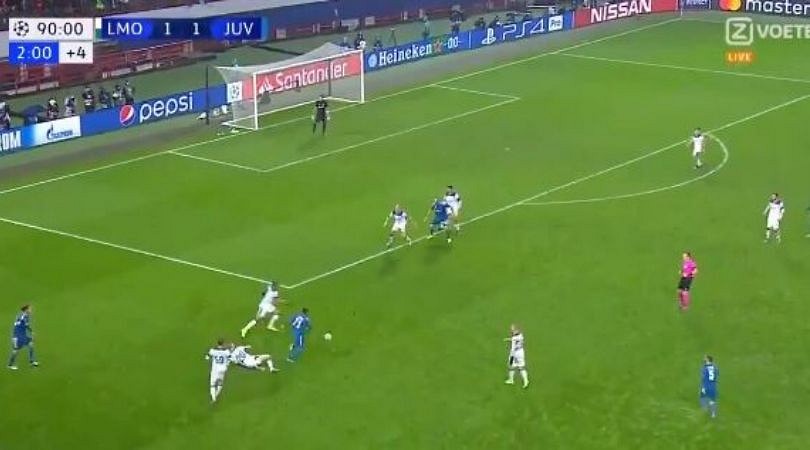 Douglas Costa goal Vs Lokomotiv Moscow: Watch Juventus star scoring last-minute goal to provide a win to his side after a 1-1 deadlock.
Juventus had an exciting trip to Russia, where Lokomotiv Moscow challenged the Italian champions in the Champions League clash of the round 4.
Even though the match was exciting there was no clear cut winner until Douglas Costa stepped up to score a magnificent last-minute goal against the Russian side, in order to make his team bag three points from the fixture.
Costa was at the left-wing when he dribbled past Vladislav Ignatiev before combining well with Gonzalo Higuain to play one-two with him on the edge of the 18-yard box area.
The player further collected the ball to roll a low finish past Guilherme to make his side earn crucial three points in an away fixture. Thus, surely, Juventus managed to grind a result out of the tough fixture.
Watch the goal
Douglas Costa. PORN.pic.twitter.com/oYE1HRqlmE

— RadenTV (@RadenTV_com) November 6, 2019
DOUGLAS COSTA ⚡️⚽️ pic.twitter.com/Nt1HZStUcC

— Juve Centric (@Juve_Centric) November 6, 2019
Also read: Top 10 greatest comebacks in Champions League history
Although, Juventus was the team which found the first success in the game after Cristiano Ronaldo scored a long free-kick goal to make his side lead in the initial minutes of the game.
However, this happiness of his team lasted for a few minutes, as Lokomotiv Moscow equalized the score in the 13th minute. Further, the home side pressurized Juventus and managed to pose threats which fortunately were thwarted away.
In a surprising move, Maurizio Sarri confused fans when he subbed off Ronaldo even though his side was in a desperate need of a goal but Sarri went onto bring his substitutes.
Among the changes, Costa came in place of Sami Khedira but the Brazilian international turned out to be the decisive card played by the Italian manager to win the game.
---