Paul Pogba Transfer News: Juventus offer three players in a swap deal to Manchester United for Pogba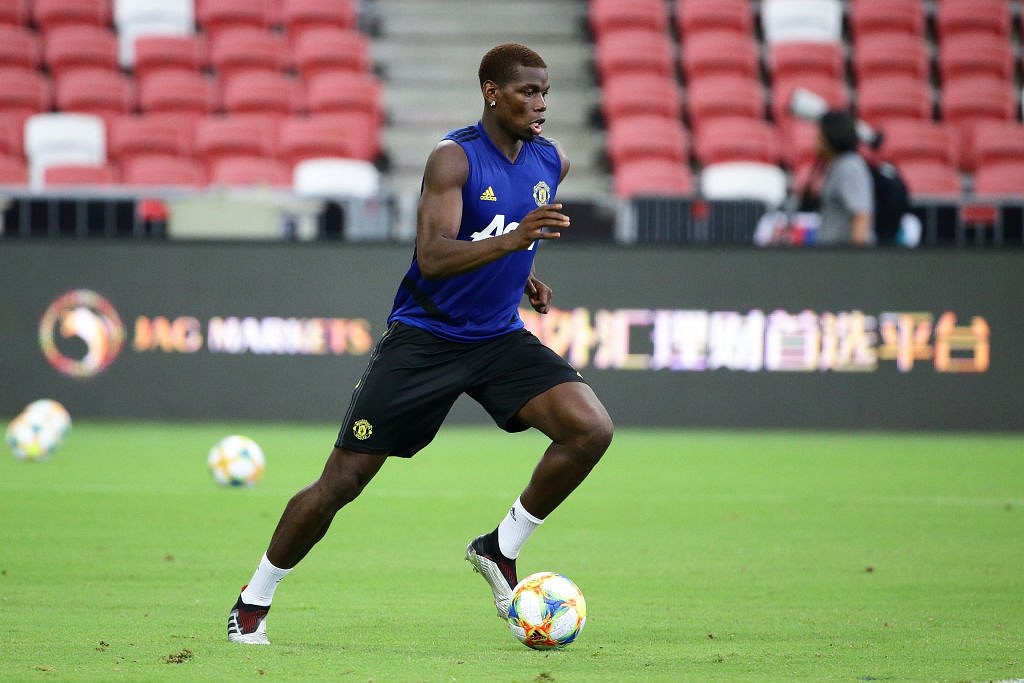 Paul Pogba Transfer News: Juventus offer three players in a swap deal offer to Manchester United for the services of Pogba this summer.
Paul Pogba is reported to make a transfer away from Manchester United as several top clubs are interested to sign him, but the Red Devils are reluctant to let him leave, as they can't afford to lose another quality player from already depleting squad.
Thus, Manchester United have rated their star midfielder at unrealistic price, as his sudden sale will leave Manchester United without a replacement in such short span.
To resolve this, according to a report by the Corriere dello Sport, Juventus are willing to send three players from the squad – Joao Cancelo, Blaise Matuidi and Douglas Costa to Old Trafford to get the services of Pogba.
Hence, Manchester United will be able to get a replacement in Matuidi, and fortification in the other departments, as Manchester United need immediate reinforcements to improve their condition next season.
On the other hand, Real Madrid are planning to withdraw from the pursuit, as they feel the transfer is realistically impossible to happen this year.
Moreover, even Juventus have burdened themselves with mega financial obligations, after making hefty signings this summer. Thus, Juventus' squad is full of superstars, and the Old lady club can consider sacrificing few players, who might not be able to break into the starting lineup, but hold considerable value.
Hence, Manchester United can think about the move, but except Matuidi Manchester United have already filled the spots where Cancelo and Costa play, as they have already signed Aaron Wan-Bissaka and Daniel James.
Leaving, Matuidi as the only viable option left in the deal, but Matuidi alone cannot match the worth of Pogba. Hence, the Italian Champions have to look for a better offer or else might get rejected.
How twitter reacted
Juventus to offer three players in move for Pogba
Joao Cancelo,
Douglas Costa
Blaise Matuidi pic.twitter.com/SEUkUCyEuv

— samrina ye habte (@samrinayehabte) July 19, 2019
Juventus 'ready to offer Man Utd a pick of three players' to exchange for Paul Pogba https://t.co/xLoPy9wrYI pic.twitter.com/746vEkTFii

— texaspost (@texsaspost) July 19, 2019
https://twitter.com/shelleng_/status/1152077224012439558?s=20
https://twitter.com/RocBoiJJ/status/1151972620675493889?s=20
Costa, Cancelo and Matuidi for Pogba? Not a good deal at all. This has got to be a phony rumor.

Transfer news and rumours LIVE: Juventus to offer Man Utd three players in Pogba deal https://t.co/foBrMwxvqw

— Paul Del Signore (@pdelsignore) July 19, 2019
https://twitter.com/JollofSports/status/1136529345600729089?s=20
---