$1 million yacht belonging to former F1 driver Nikita Mazepin disappeared from Italian coast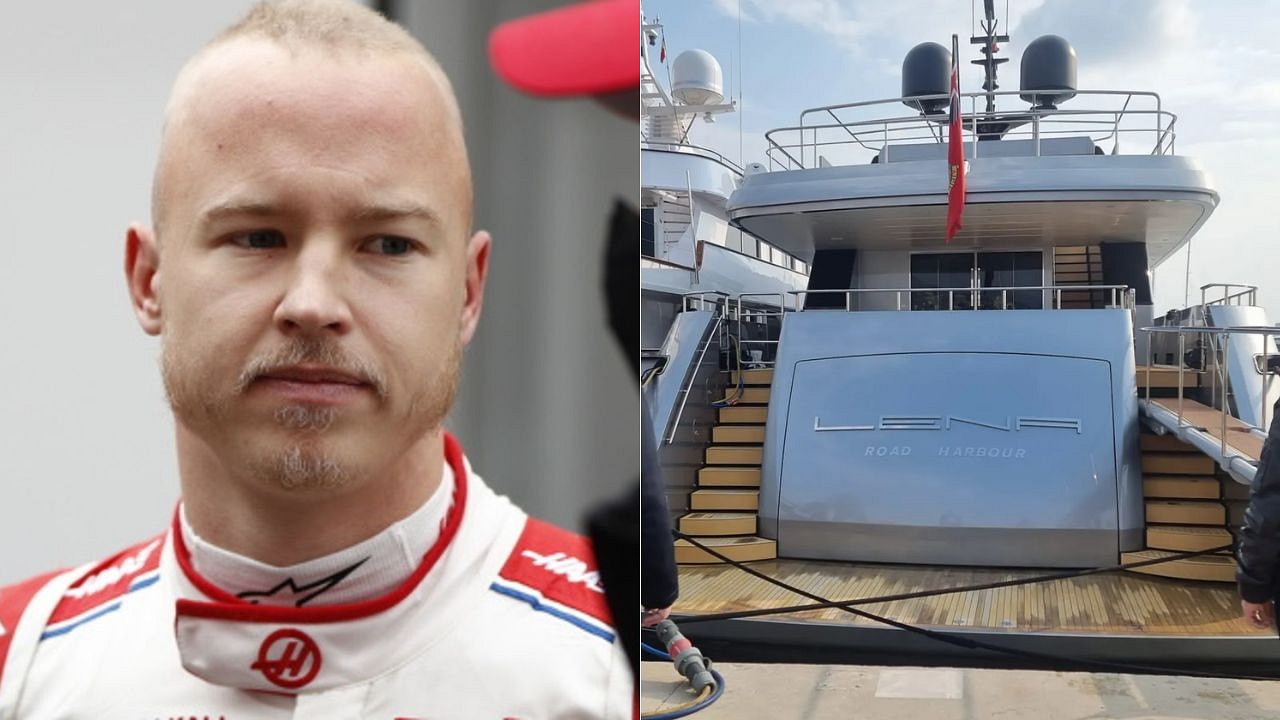 Nikita Mazepin spent a short but very eventful time in F1. He joined Haas in 2021 alongside reigning F2 Champion Mick Schumacher and fans were very quick to turn against the former. His past performances and unruly behavior on and off track did not earn him plaudits and his underwhelming start to life in F1 didn't help.
Schumacher comprehensively outperformed Mazepin throughout the 2021 season. Despite that, his contract for 2022 was renewed. Even though Haas didn't officially admit it, the fact that Mazepin's father's company Uralkali was their Title sponsor played a huge part in his staying behind. However, everything changed for him when Russia declared war on Ukraine.
Russian driver Nikita Mazepin has been sacked by the Haas team as a result of his country's invasion of Ukraine.#BBCF1

— BBC Sport (@BBCSport) March 5, 2022
Mazepin's home country was facing sanctions from most other nations and several organizations boycotted them. F1 did not waste a lot of time before speaking out against the war and Haas followed suit. Terminating their deal with Uralkali would affect them financially, but they chose to do so anyway. Their departure also brought about the end of Mazepin's short F1 stint.
Also read: Max Verstappen doesn't find his $14 million car comfortable at all
Yacht belonging to Nikita Mazepin disappeared from the Italian coast
Mazepin and his father are billionaires, and the latter is also suspected of having close ties to Russian president Vladimir Putin. Several reports also suggested that Dimitri Mazepin is an oligarch and that his money funded their Ukraine invasion.
As a result, the European Union made the decision to sanction them and confiscated all assets located within their jurisdiction. This included a super yacht belonging to the Mazepin family according to Bild. The 22-meter-long boat named Aldabra was last docked in a port on the Italian island of Sardinia. It was located there for three months before it disappeared.
Russian oligarch's yacht seized in Sardinia has disappeared from port https://t.co/tQXnoY5Onh

— The Guardian (@guardian) December 8, 2022
Up until the month of June, it wasn't even certain that it belonged the former F1 driver's family. Just moments before its actual owner was revealed, it completely vanished. Most rumors claim that the Mazepins were behind it's vanishing, even though it has been reported as stolen. The estimated price of this luxury yacht is between $600,000 and $1 million.
Nikita Mazepin is currently as far away from returning to F1 as he can be. However, he has not given up on a potential return, which may be very difficult for the Moscow-born driver.
Also read: "No ovals for me, I've said that before" – Max Verstappen backs down from competing in the IndyCar 500 due to the life threatening risks
---
Share this article