$100 Million Worth Banished F1 Driver Nikita Mazepin Experiments With Japanese "Secrets" in Latest Announcement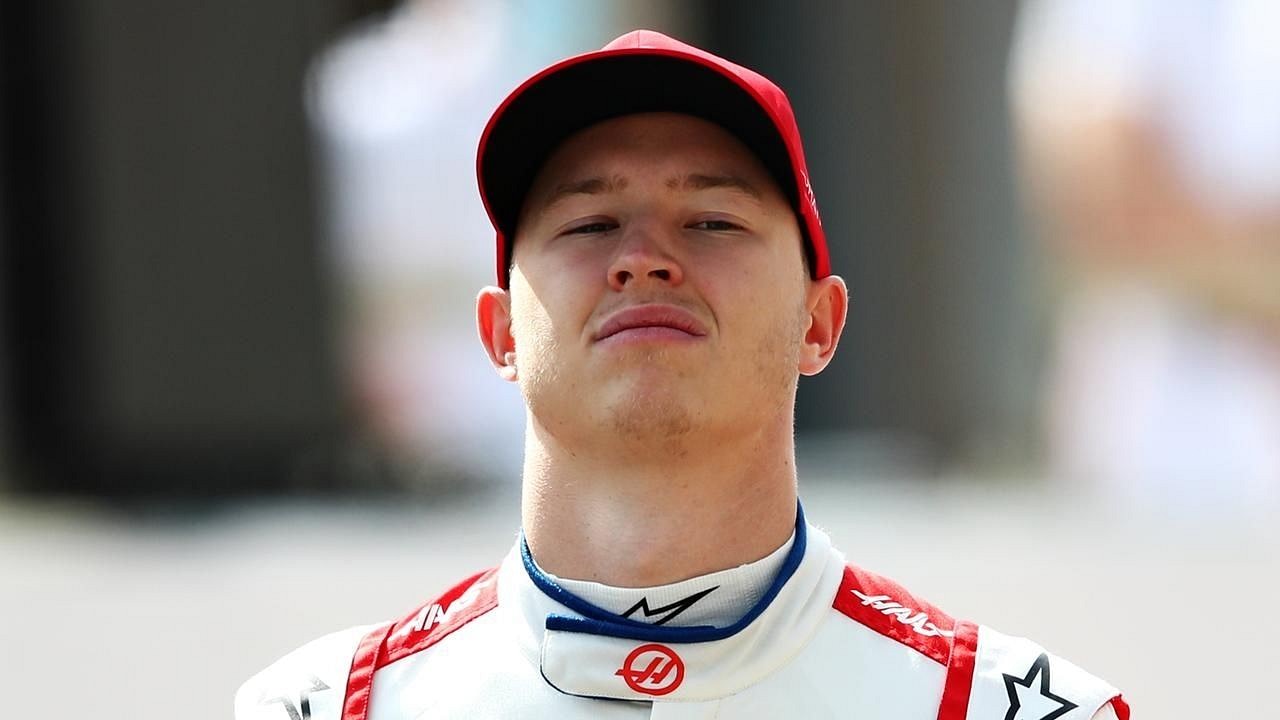 Nikita Mazepin and his one-year stint in F1 have been tough to forget. Cementing his name as Maze-spin from the very first race, and then living up to it, altercations with other drivers, and the back and forth with his teammate; overall one big chaotic mess. However, it looks like things turned out well for the driver, who has now dipped his toes into other avenues.
Recently, Mazepin celebrated opening his own Japanese restaurant in Moscow. Making the announcement on Instagram, fans were quick to react to his latest venture.
Nikita Mazepin makes big moves in the culinary world
In his post, Mazepin cut the ribbon to his first restaurant: UNI. He announced, "at the UNI opening. I can confidently say that I have a favorite Japanese restaurant in Moscow."
 

View this post on Instagram

 
The enterprise boasts of "the golden gifts of the sea, wonders, and incredible Japan, whose secrets cannot be seen from the first time." Inspired by a story about a Japanese casket with secrets, Mazepin set forth his latest business plan. 

Fans stormed the driver's posts with their take on his project. However, the star attraction was once again Mazepin spinning discs on his DJ console: "Mazepin spins again, "Hey Dj spin that Sh*t," "that's where you are good at spinning"- was the common theme. One fan even went so far as to say, "We miss your spins."
Fans on Twitter, however, were as ruthless as ever. Mazepin continues to pay for his villainous year in F1 as fans refuse to show support for the former Haas driver.
https://twitter.com/Im_ED__/status/1636835728213823488?s=20
https://twitter.com/Im_ED__/status/1636613633865322496?s=20
https://twitter.com/huhumannn/status/1636876212038692864?s=20
https://twitter.com/scuderiaanita/status/1636884600503910400?s=20
Mazepin can make F1 return
The gates of the F1 paddock are once again open for Mazepin as the ban preventing the former Haas driver from racing in Europe has been lifted. After successfully appealing the ruling, Mazepin can now hit the track and attempt to reignite his fallen F1 career.
The road to this moment has been a rocky one for Mazepin, whose contract with Haas was terminated because of his father's involvement in "substantial sources of income" and Russia's invasion of Ukraine. This led to sanctions being imposed on the Mazepin family by the EU. Now, the EU's General Court has repealed the sanctions against Mazepin Jr, giving him the green light to pursue his passion for international motor racing once again.
 

View this post on Instagram

 
Mazepin was overjoyed at the decision, saying, "I am very happy with this decision which gives me hope to resume my professional career in international motor racing. I will do my best to make up for lost time and look forward to rejoining the sport that I love, to which I have dedicated my life."
Also read: Haas F1 Rubbishes 'False Allegations' of Dealing With Russian Arms Industry
Overall, the court felt that there wasn't enough evidence to suggest that Mazepin was still connected to his father, providing a clear path for the driver to chase his dreams once again. Mazepin can now take the wheel with renewed hope and passion, ready to put the pedal to the metal and leave the past behind him.
---
Share this article