"All Lives Matter"- Jean Todt responds to Lewis Hamilton's support for BLM movement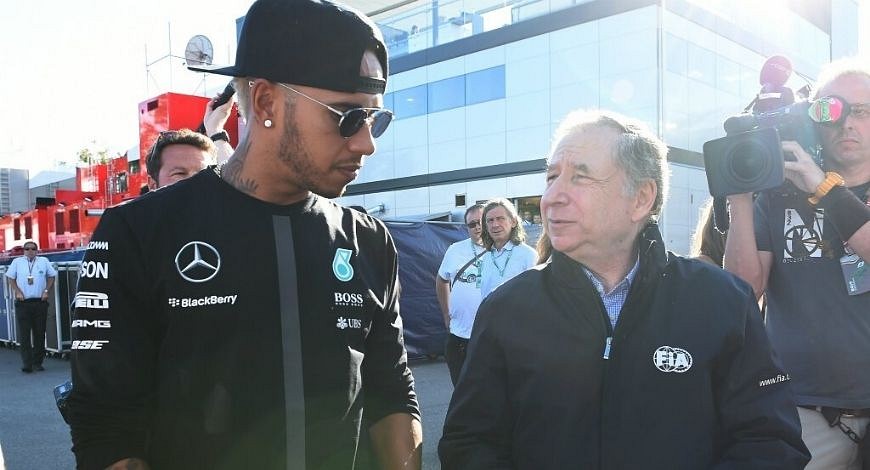 "All Lives Matter" – Jean Todt makes a response to Lewis Hamilton's outspoken support to the Black Lives Matter movement.
Lewis Hamiton has been on a frontline confronting the critics, who have been speaking against his opinions on structural racism in Formula 1 and Black Lives Matter movement.
Now, Jean Todt, the former Ferrari boss has entered the scene while talking about Hamilton's recent activities against racism and claimed in response that "All lives matter".
"Hamilton has a strong sensitivity to this issue. It is a cause dear to him, "said the former Ferrari team principal, who showed understanding towards the drivers who did not kneel.
" People are different. Some make sensational gestures, others fight for the cause in silence. But we all want racism to end. I say that life matters. In fact, lives matter. Not only those of black people: 'All lives matter'".
On the other hand, Hamilton has called out Todt including the rest of the Formula 1 associates for doing little against racism. After the Hungarian Grand Prix, the British racer said "You need a leader, where's Todt? It shouldn't be my job to call them."
Also read: Michael Schumacher is battling with his condition; Jean Todt wishes world to see him again
All Lives Matter becoming a way to belittle the issue?
Ever since the shouts of "Black Lives Matter" started echoing in the newsrooms to televisions, many tried to counter it by saying "All Lives Matter".
But the issue is that a particular section of people are being killed for their skin colour, which is not the case with "all lives". Hence, the slogans of "All Lives Matter" downplay the whole issue faced by the people of colour.
Many of the protestors against racism have emphasized repeatedly that people of privilege shall sensitize themselves and break the parochial viewpoint they have around racism.
These words indirectly were also spoken by Hamilton when he responded to Mario Andretti's comments while he called the former pretentious.
---
Share this article