Painful Lewis Hamilton Sound Bite An Ill-Omen For Saudi Arabian GP Weekend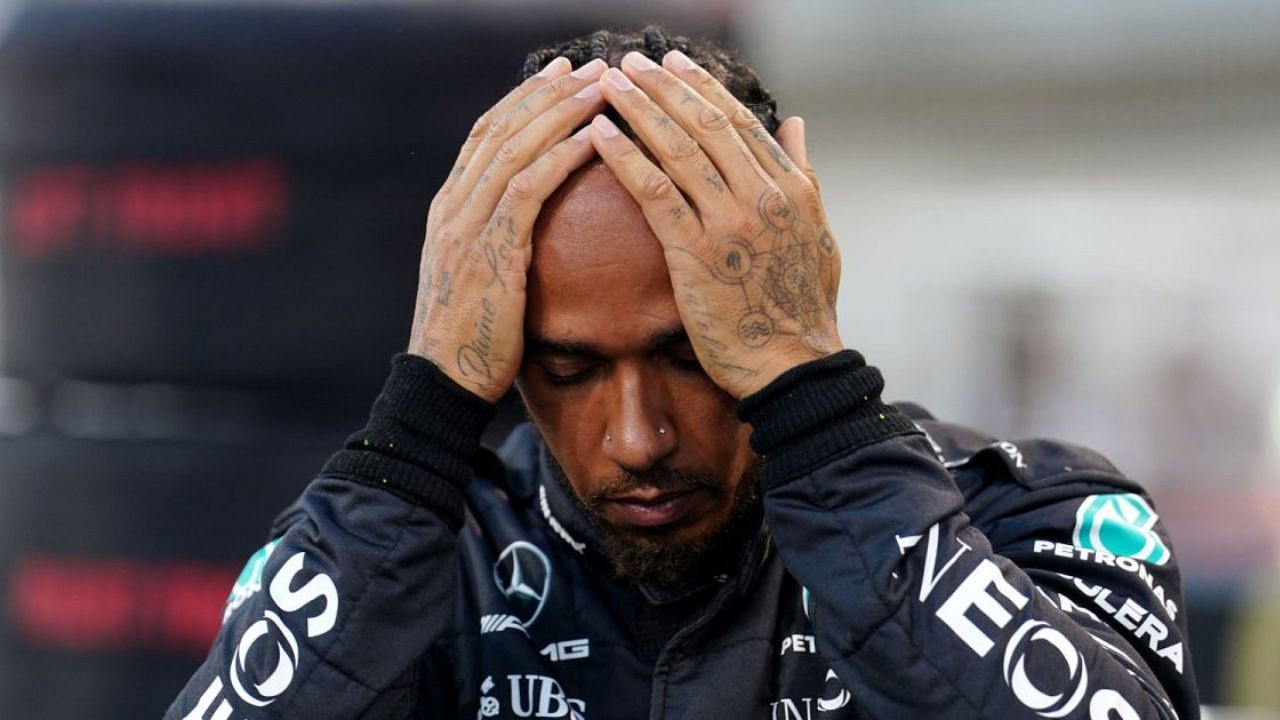 On the first day of setting lap times around Jeddah, the drivers were ready to take on the second challenge of the season, attacking the high-speed track in Saudi Arabia. A fun track for many, Lewis Hamilton may not have had the start he wanted as he wrapped up FP2 out of the top 10.
While Red Bull continues to be the benchmark for the rest of the grid, it's no secret that Mercedes is way off the mark. However, as Hamilton crossed his fingers and put in his best work, a simple question to his team gave him a response that he wouldn't want to hear.
Mercedes leaves Lewis Hamilton worried
As teams ran their qualifying simulations during the second practice session, Hamilton, too, played his part. As the time went by, the airwaves lit up from the number 44 car, as Hamilton radioed his team: "How far are we off now?"
F1 after dark ✨ FP2 in Jeddah is on! pic.twitter.com/yge57PcBp6

— Mercedes-AMG PETRONAS F1 Team (@MercedesAMGF1) March 17, 2023
The response, "A second to Verstappen still. We're P8." The bitter truth left Hamilton shocked, and he couldn't mask his disappointment as he repeated, "We're P8?!"
To add salt to his wounds, Hamilton finished the session in P11, out of the table that mattered. After asking his team to step up and make bold decisions to salvage their image, this hasn't done much to help.
Hamilton circles the problems with Mercedes
After a deplorable weekend in Bahrain, Hamilton was left looking at their main opponents moving further ahead of them. He estimated that the gap between them and the trading Red Bulls was a solid 1.5 seconds per lap.
Explaining how far back the W14 is from its rivals, Hamilton said, "This year, it is mostly through the corners [we're losing out], down the straights we're quick. But, on exits, [Red Bull] have a lot of rear end through the majority of the corners."
Upon further analysis, Hamilton even goes on the record to say that Max Verstappen and his team are stronger than they let on. "I think in the race they weren't pushing, and so I think they're a lot quicker than they even seemed."
Also Read: Toto Wolff Admits Lewis Hamilton May Need To Leave Mercedes If He Wants To Win Record 8th Title
The only solution, according to Brit, is to make bold decisions. However, the downbeat champ doesn't consider a shot at the title even if his team manages to pull it off. "We've got to now start making some bold decisions… otherwise they will run away with it most likely this year, unless Ferrari can stop them."
Lewis Hamilton grasps onto straws, ready to settle for making an impression instead of bagging a championship this year. As the Brackley drought painfully continues, one can only hope that this season doesn't get worse than the last.
---
Share this article