Toto Wolff Admits Lewis Hamilton May Need To Leave Mercedes If He Wants To Win Record 8th Title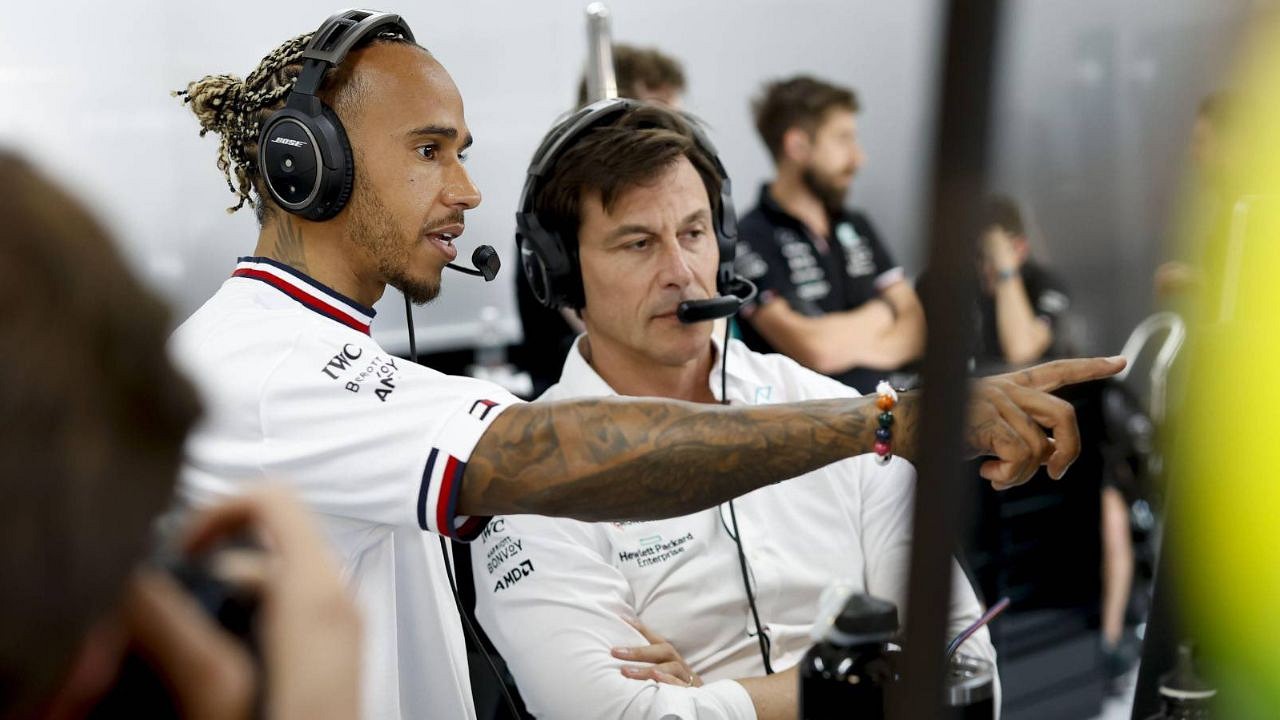 Mercedes F1 team principal Toto Wolff has given his honest opinion about the team's future a day after Lewis Hamilton committed his future to the Silver Arrows.
While the Austrian motorsports executive has made his stance clear of wanting to see his side return to the top, he is also wary of the challenges his team faces.
After dominating the turbo hybrid era from 2014-21, Mercedes now finds itself as the fourth-fastest team on the grid. While Red Bull Racing and Ferrari were quicker than them in the 2022 season, Aston Martin has seemingly overtaken them this season.
Toto Wolff reveals he won't have any grudge if Lewis Hamilton leaves
While speaking to the media after the first practice session of the Saudi Arabian Grand Prix, Toto Wolff began by stating that he does not feel Lewis Hamilton will leave Mercedes.
He explained his point by stating that the Briton and the team had formed a good relationship and that there was no reason for them to 'doubt each other' during this difficult spell.
However, the 51-year-old did admit that Hamilton may have to look elsewhere in the future if he wants to win another championship. Wolff said that he is unsure about how long it will take his team to recover from this slump and return to the top.
 

View this post on Instagram

 
The Austrian motorsports executive then concluded his remarks by stating that he would hold no grudge if Hamilton eventually decided to leave the team.
Hamilton is currently 38 and is unlikely to have much time on his hands if he is keen on winning another championship. The Briton currently has seven world titles to his name and is tied alongside the legendary Michael Schumacher.
Also Read: Toto Wolff Responds to People Predicting Mercedes Will Overhaul Its No Sidepod Concept
Hamilton commits his future to Mercedes
Lewis Hamilton confirmed during Thursday's press conference that he has no intention of leaving Mercedes despite the widespread speculations that have arisen following the Silver Arrows' poor start to the F1 2023 season. "I still have 100% belief in this team, they're my family, and I've been here a long time, so I don't plan on going anywhere else," he explained.
However, the 38-year-old did admit that the team had several aspects they needed to work on if they were to have any chance of closing the gap to the top. Mercedes' next test for this season will come in Saudi Arabia this weekend.
Also Read: Lewis Hamilton And Angela Cullen: Mercedes F1 Driver's Physio Bids Goodbye
---
Share this article