Former F1 racer considers Max Verstappen's 2022 title win invalid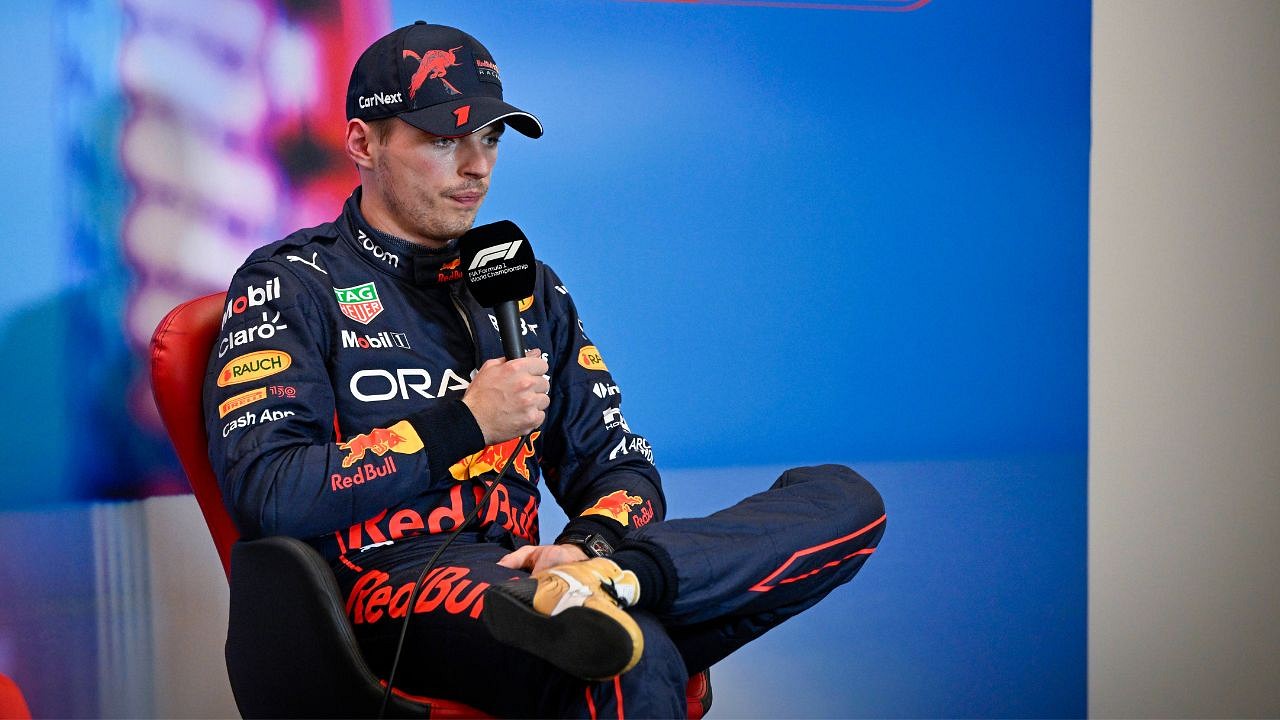 Max Verstappen's record-breaking 2022 season earned him his 2nd Championship title. But in the eyes of Former F1 driver Vitaly Petrov, the Dutchman's title is not 'valid' enough.
Vitaly Petrov was the first Russian to compete in the F1 between 2010 and 2012. He drove for Renault and Caterham F1 teams and famously denied Fernando Alonso's 3rd Championship title by holding him off at the 2010 Abu Dhabi GP.
Petrov has bashed the FIA and other sporting associations for banning Russian athletes from competing under their national flag. And with F1 cancelling ties with Russia, the driver claims the sport is not neutral as it claims to be.
Also Read: "They seem to be fine with spending Russian money" – Mazepin claims Haas has not refunded $13 million sponsorship money for 2022
Max Verstappen's title is not acceptable considering Sanctions on Russia
Right before Max Verstappen's 2022 title-winning season began, Russia invaded Ukraine. This Military escalation resulted in Russia facing sanctions and boycotts on the International stage.
Russian athletes too were barred from entering international sporting tournaments. With many being forced to participate under a neutral flag.
The country's blacklisting from sports is unfair to athletes claims former Renault driver Vitaly Petrov. Petrov refuses to accept the 2022 season as valid as F1 ousted the Russian GP right as the season started.
BREAKING | Formula 1 has terminated its contract with the Russian GP and the country will not have a race in the future. pic.twitter.com/B63MDAaXIE

— Sky Sports F1 (@SkySportsF1) March 3, 2022
Petrov told Russian media, "Without Russia, I don't consider a single champion or Olympic title to be valid. We have to stop being afraid of our people and bring Russia back into world sport."
Right before the season began, the Russian GP was removed from the 2022 calendar. And soon the country's race hosting contract was terminated with F1 CEO Stefano Domenicali vowing the sport will never return back.
This has received a lot of backlash in the country. As Petrov added, "For me, it's not acceptable. I don't understand at all this absurdity of imposing certain opinions on people."
Also Read: "We will no longer negotiate for the Russian GP"- F1 boss Stefano Domenicali confirms $50 million a year circuit will never return
Russia F1 drivers must remain patient says Petrov
To date only 3 Russians have raced in Formula 1; Vitaly Petrov, Danil Kvyat and Nikita Mazepin. Mazepin was the last person to race until Haas terminated his contract along with their partnership with Russian Fertilizer giant Uralkali.
This came after FIA banned Russian drivers from competing under the Russian flag following sanctions on the country. UK's Motorsport authority even banned Russians from participating in championships held in the country.
BREAKING: Haas terminate Mazepin's contract#F1 pic.twitter.com/ysKBx87sAd

— Formula 1 (@F1) March 5, 2022
Petrov feels Russians must take this time to improve their skills and wait for the perfect opportunity. He said, "We can use the current situation as an impetus for the development of motorsport, training young people to guide them further into the future."
He believes the sanctions won't last for long. And thus, young Russians who dreamt of racing in F1 should not give up.
Petrov added, "I myself have wanted to race in Formula 1 all my life, so I understand young drivers very well. But they have to be patient, practice and not stop believing, so when the opportunity to come back comes, we'll all be ready."
The FIA has not officially declared their stance on Russia's military invasion to be over. And ot seems like Russia will face omission from the stage for a long time.
Also Read: "It's cancel culture against my country"– Nikita Mazepin believes he lost his F1 seat because of cancel culture against Russia
---