Former Toto Wolff Aide Disagrees With His Dubious Red Bull Prediction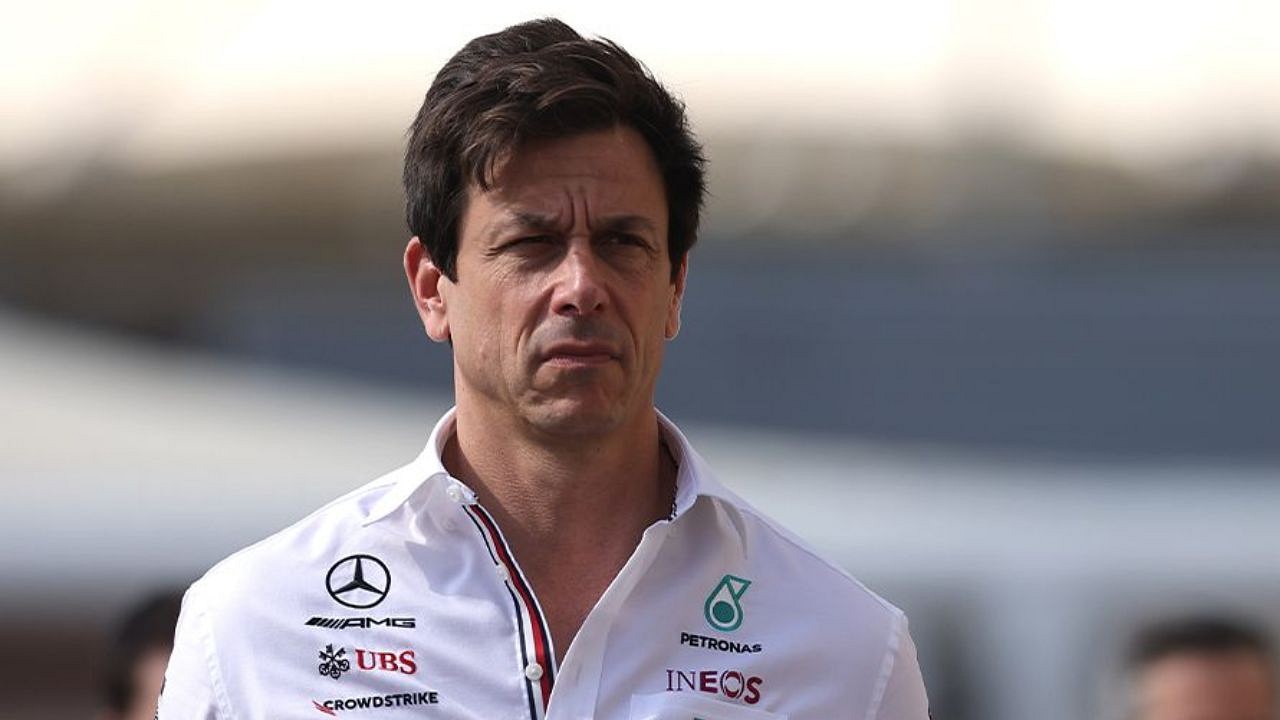 Red Bull's start to the 2023 season has been perfect up until now. At the opening race in Bahrain, their drivers Max Verstappen and Sergio Perez dominated the rest of the field to finish 1-2. This dominance prompted multiple figures in F1 including Mercedes' George Russell and Toto Wolff to claim that Red Bull will win every single race this year.
Understandably, not many people agree with this, and even former Mercedes' chief strategist, James Vowles rubbished these claims. Vowles, who is now the team principal of Williams, feels that winning every single race is going to be very difficult, even for a team as good as Red Bull.
FP1 🔝 FP2 🔝 A solid start to the weekend 💪 pic.twitter.com/4jDljOcdQV

— Oracle Red Bull Racing (@redbullracing) March 17, 2023
In fact, Vowles feels that Red Bull won't even be dominant in the first part of the season. Like many others, he insists that Ferrari will be close to Verstappen and co. in Jeddah when the Saudi Arabian GP kicks off. Vowles added that their reduced wind tunnel time will affect them in races to come.
Also read: "If Things Don't Work Out Anymore…": Lewis Hamilton Pulled the Plug on Angela Cullen Relationship In the Search For Something New
Vowles reveals when Toto Wolff and Mercedes will bounce back
Vowles worked with Mercedes until the 2022 season, a year that saw Toto Wolff and the Silver Arrows struggle immensely. They won just one race last year and headed into the 2023 campaign with hopes of bouncing back to the front of the grid.
Unfortunately, they've had a woeful start to the year with the W14 and Lewis Hamilton has spoken about how the car has similar problems to its predecessor. Vowels, on the other hand, is confident about his former team bouncing back and even agreed to give a time frame.
According to the 43-year-old, tracks like Silverstone, Barcelona, and Hungary will suit Mercedes well. This is based on the package that he saw was under development while he was still in Brackley.
Also read: Painful Lewis Hamilton Sound Bite An Ill-Omen For Saudi Arabian GP Weekend
Aerodynamics will affect Red Bull, says Vowles
Red Bull were found guilty of breaching the cost cap in 2022 and were given a severe penalty for the same. The Milton-Keynes-based outfit have a 10% deduction in their wind-tunnel time, and even though they look unstoppable in the early stages, Vowles is adamant that it will catch up to them.
🚨| Red Bull were punished with a 25% reduction in wind tunnel time for 2023, plus a fine for their budget cap breach.

However, Red Bull was unhappy with this punishment, so the discussion continues.

ℹ️ | AMuS

— Ferrari News 🐎 (@FanaticsFerrari) October 22, 2022
"On balance across the season do I think they're the fastest? Yes, but they still have a wind tunnel deficit," he said to RacingNews365.com. "It's not as big as I think it necessarily should be to balance things out. "But it's still there."
Heading into the Saudi Arabian GP this weekend, Red Bull look like they're the strongest yet again. The Aston Martins of Fernando Alonso and Lance Stroll, however, looked strong enough to challenge for the top on Friday.
---
Share this article