"If Things Don't Work Out Anymore…": Lewis Hamilton Pulled the Plug on Angela Cullen Relationship In the Search For Something New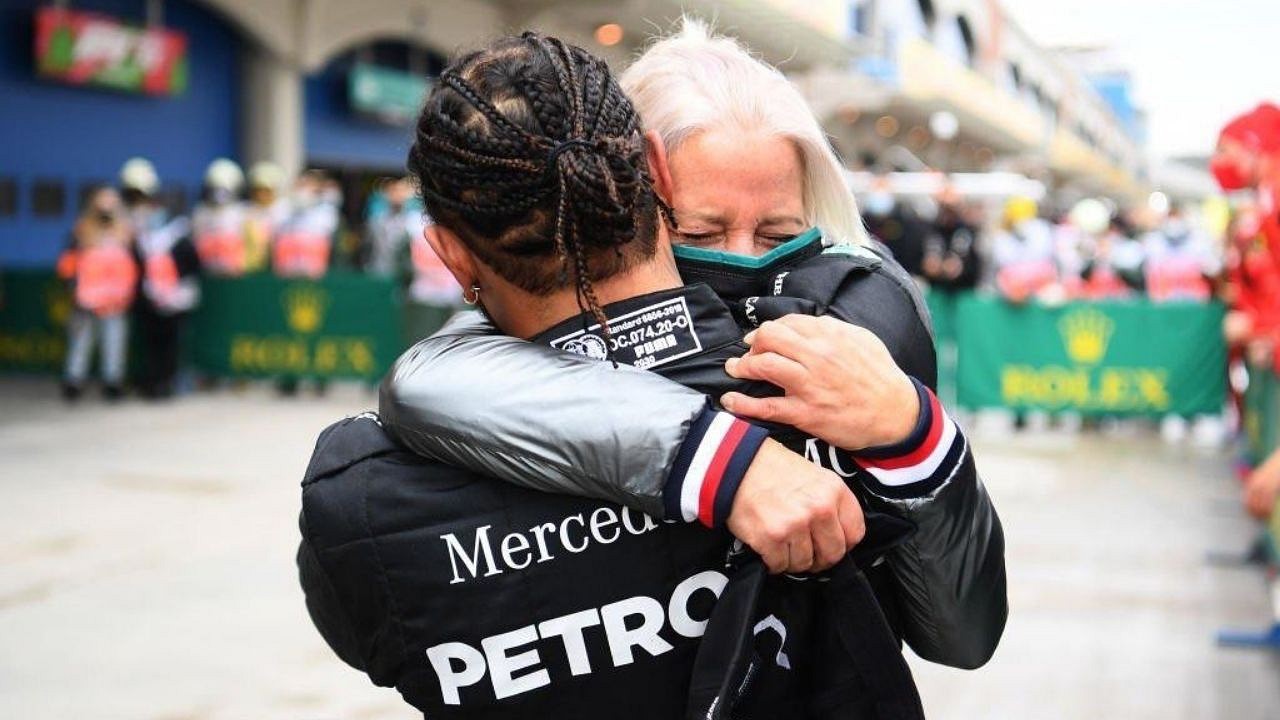 Hours before the practice session in Jeddah, fans noticed Angela Cullen's absence from the F1 paddock as Lewis Hamilton confirmed something that shattered hearts. Parting ways with his trusty trainer, Hamilton put an end to a 7-year-long era.
The split took the internet by storm. The fan-favorite blonde would no longer feature alongside Hamilton or baby-sitting Roscoe. Cullen has helped Hamilton through some troublesome times, including the physically challenging 2022 season. However, after four championships together, it was time to move on. But fans were left with one question- why?
Toto Wolff reveals why Lewis Hamilton made this tough decision
When asked if the news was as much of a surprise to him as the rest of the F1 community, Wolff simply stated that Hamilton has been in the search of change. Providing an insight into Hamilton's thought process, Wolff reasons, "I think in every team, whether that's his close circle or also in the wider group, it's not a static situation that you can freeze. We all develop as people and as an organization. And if things don't work out anymore, we need to be honest about it and then bring change."
 

View this post on Instagram

 
As things get tough at Mercedes, it is rather confusing why Hamilton would choose to split with his trusted aide. Having raised a lot of eyebrows as to what this could mean for the champ himself. As the two friends bid their emotional goodbyes, Wolff had his parting words to share as well.
The energy Cullen brought to the team will go unmatched. "Angela will always be a mascot of the team. She's the only one who has a louder voice than a starting car."
Also read: When 103 GP Winner Lewis Hamilton Introduced Angela Cullen To The World
However, Wolff stands by his number 1 driver and the decision he makes, whatever direction he wants to take.
A confidante through thick and thin
The first high after a victory, the first shoulder to cry on after a loss, Cullen has been Hamilton's number one supporter. Not only has she physically and mentally primed the athlete into the exceptionally fit 38-year-old he is today, but also stood through storms with him.
When Hamilton was criticized for his extravagant lifestyle, Cullen was quick to defend the driver. "I have spent the whole year with him and we partied maybe four times. He is not a party boy."
 

View this post on Instagram

 
She even added, "He occasionally does crazy things but no more than any normal person. He is the most amazingly talented and dedicated athlete."
Now, this duo will no longer feature on the F1 paddock. A dynamic that will be thoroughly missed on their scooters, swooshing around the paddock, let's hope we see more of them in their off-track adventures.
---
Share this article