George Russell Blames His Career Milestone for Mercedes F1 Downfall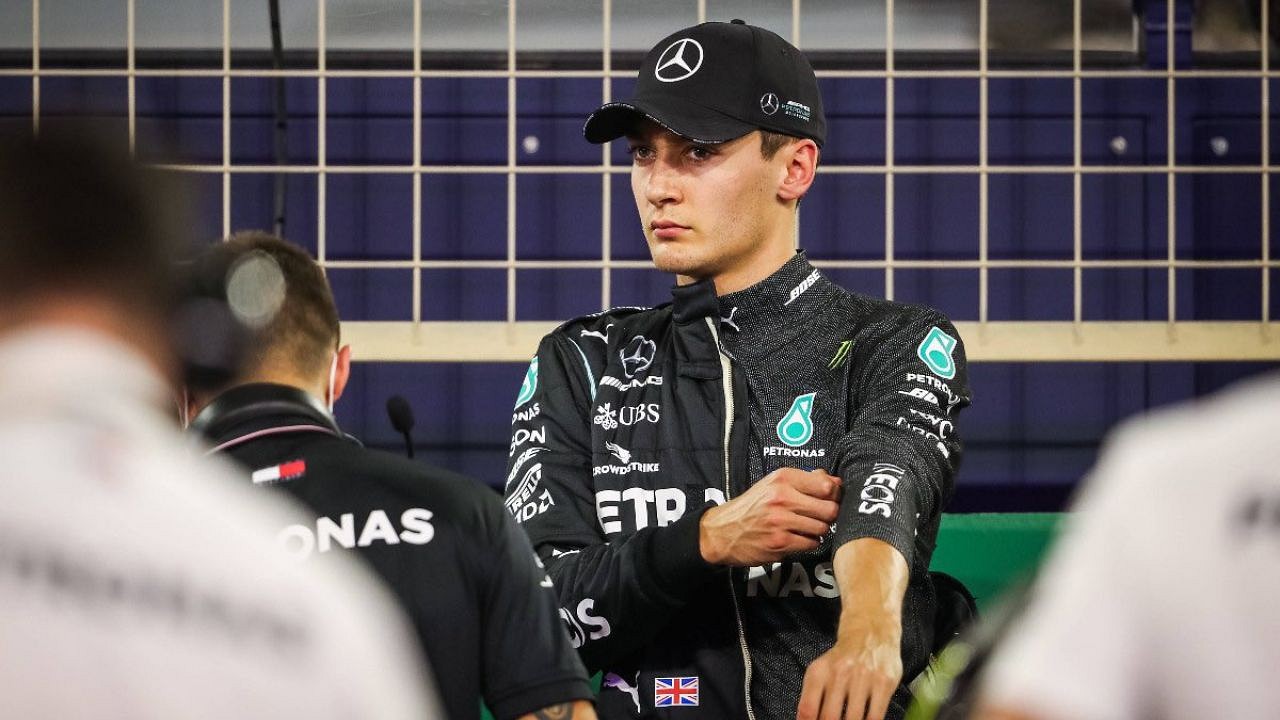 Instead of taking the upper trajectory after the 2022 Brazilian GP win, George Russell believes Mercedes went downhill from there on. Calling it a wrong path, the star driver doubted if the concept they continued in 2023 was right. Mercedes picked up a rare 1-2 in Sao Paulo last year with Russell and where he won his first GP.
As per Racingnews365, Russell said that Brazil indeed led them down the wrong path. This was because the team thought they were going in the right direction and improving as a team after the win. However, it was farthest from the truth as the Silver Arrows failed to make a mark in the 2023 Bahrain GP.
P1!!!! pic.twitter.com/qFgqAOWoSg

— George Russell (@GeorgeRussell63) November 13, 2022
However, the young Briton shared that the Brackley-based team improved significantly throughout the last season. At one point they were behind the Haas, but at the end of the year, they improvised as a force to reckon with.
Despite this, the former Williams driver is of the opinion that he and his team took a direction and it was further from the right. While others went in a different direction, Mercedes took the wrong one and as a result, they're going through a rough phase now.
George Russell believes Mercedes miscalculated FIA rules
The 25-year-old driver thinks his team has miscalculated the rules set by the governing authority. The FIA set new regulations for the floor during winter, which the Brackley team got all wrong, according to Russell.
📸: Close-up shots of the Mercedes W14 in Jeddah! 🔍 🏎️#F1 #SaudiArabianGP pic.twitter.com/mwHHpR2Zsv

— F1 Naija 🇳🇬 (@f1_naija) March 16, 2023
Fearing they overlooked and failed to capture the winning formula, Russell believes others have interpreted it in a better way. He concluded by stating that Mercedes isn't where they want to be but is trying its best to be competitive. Russell finished the Bahrain GP in P7, behind teammate Lewis Hamilton who crossed the line in P5.
Also Read: Lewis Hamilton Makes Honest Assessment of Mercedes' Staggering Gap to Leaders Red Bull
Mercedes overshot in the wrong direction twice
George Russell is of the opinion that his team not only took the wrong direction once but twice. Stating it overshot, the Mercedes driver revealed two main prospects where the team went wrong after they have come up with a radical zero side pod concept.
As per Sky Sports F1, Russell said Mercedes over-estimated W13 when it came to aggressiveness and porpoising they faced in 2022. Whereas they made the same mistake and went in the opposite direction with W14. He said they compromised too much performance with no bouncing in the new challenger.
Also Read: Lewis Hamilton Doesn't Feel Fully Safe In Saudi Arabia Despite Reiterated Assurances
---
Share this article