Lewis Hamilton Doesn't Feel Fully Safe In Saudi Arabia Despite Reiterated Assurances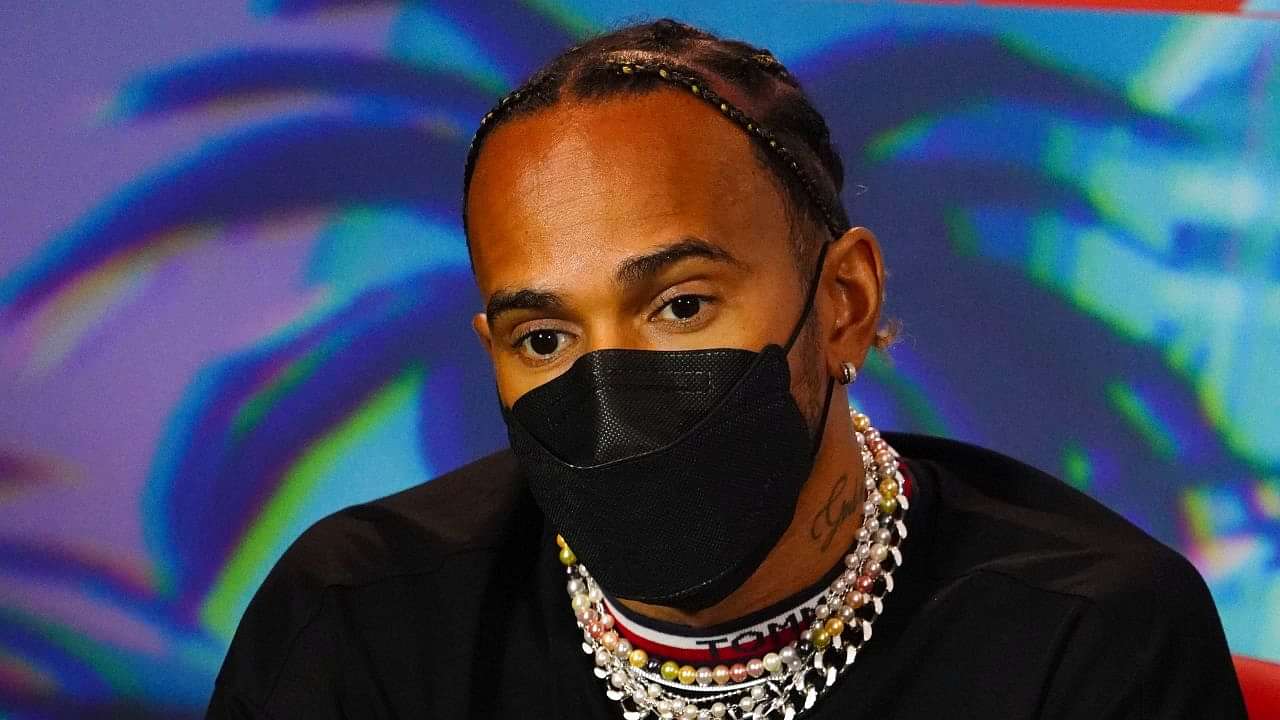 The Saudi Arabian Grand Prix is going under its original plan. However, the organizers are still trying to rub off the stain it received when a Houthi rebel missile attack happened in the Jeddah Corniche circuit's vicinity last year.
It soon prompted an immediate meeting by drivers, led by Lewis Hamilton, over their safety concerns. In the end, the event followed as it is, but gave a significant blot on Saudi Arabia as a safe F1 destination. In 2023, the middle-east kingdom escalated its safety efforts and even assured F1 teams and drivers of their safety.
Loading embed tweet https://twitter.com/Conflicts/status/1507370197287673861?ref_src=twsrc%5Etfw
While most drivers feel safe with the efforts put in by the organizers, Hamilton begs to differ. According to him, he isn't entirely comfortable with the safety levels even though he acknowledges the efforts made by Saudi Arabia.
Also read: Lewis Hamilton Remained Perplexed After Toto Wolff And His Mercedes Aides Dwelled on 'Wrong Philosophy'
Lewis Hamilton doesn't feel completely safe
During Thursday's press conference, all the drivers sitting with Hamilton claimed they were assured of the safety measures. The seven-time world champion claimed, "Not much really to add. All the opposite to everything they said," when the media asked his opinion on it.
He immediately received a counter-question to elaborate on his words. The 38-year-old left his answer open-ended by stating: "Well, I didn't elaborate on it, so it's open to interpretation."
He then tries to distract the topic by saying he is only excited about driving his W14 on the track this weekend. With this statement, he hinted that he isn't comfortable working in Saudi Arabia amidst other social elements in Jeddah and its poor human rights record.
Mercedes star avoids going political
With his cryptic statements, he was further interrogated about whether he was mentioning political or safety elements. The 103 Grand Prix winner nonchalantly replied 'neither.'
He ended the conversation by saying he didn't want to speak about either of the things. He further hopes the entire F1 contingent coming for the Grand Prix weekend will reach home safely once the Saudi Arabia tour ends.
Loading embed tweet https://twitter.com/MercedesF1_News/status/1634636242934542337?ref_src=twsrc%5Etfw
Despite all the subtle digs on the race event, Hamilton doesn't believe the F1 world should boycott the Saudi Arabian Grand Prix. Instead, he maintains that F1 should do more to bring progress in countries that don't possess a positive human rights image.
Also read: Christian Horner Gives Befitting Reply to Doubters Believing His Marriage With Wife Geri Halliwell Would Come to an End
---