Lewis Hamilton Makes Honest Assessment of Mercedes' Staggering Gap to Leaders Red Bull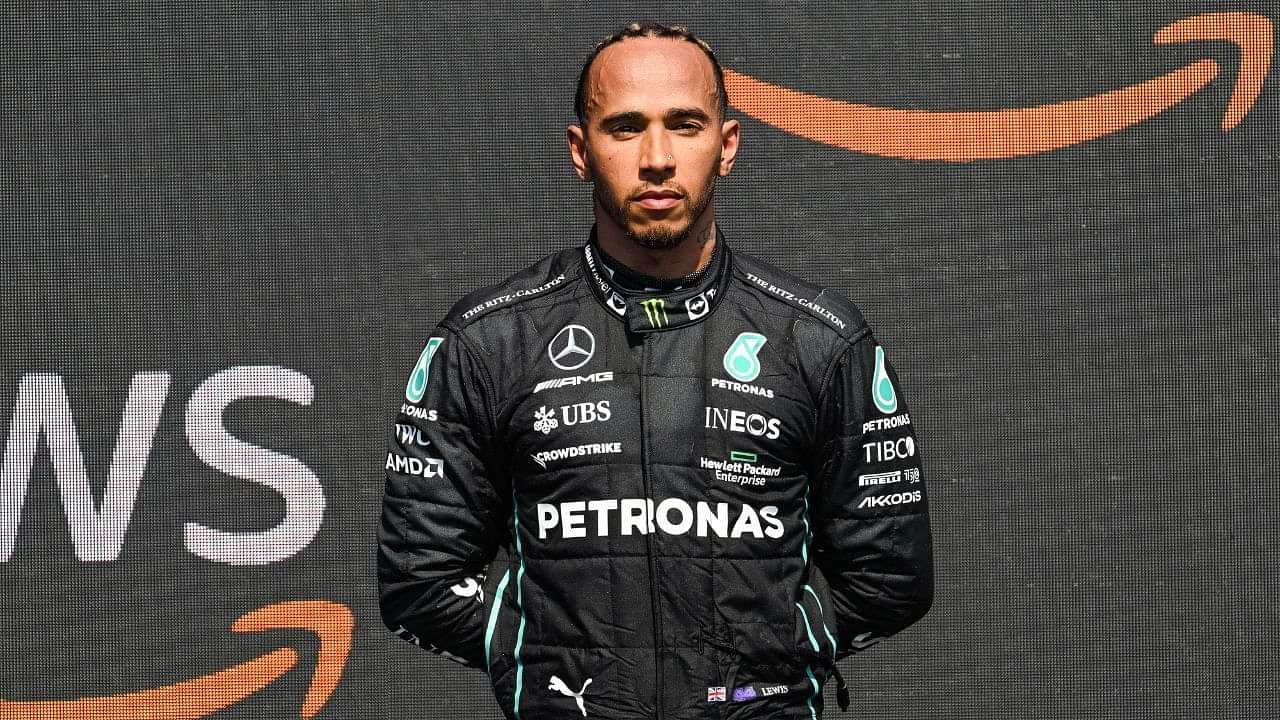 Lewis Hamilton spent almost the entirety of the 2022 season, trying to get up to speed with the W13, but could not get a win with that car. When the campaign ended, Hamilton was relieved to see the back of what was arguably the most difficult car he ever had to drive.
Heading into the 2023 campaign, he was optimistic that Mercedes would rectify its mistakes, and that he could win races and climb his way to the top once again. Unfortunately, the first race of the season was so dismal, that mood at the Brackley-based outfit has been gloomy.
Loading embed tweet https://twitter.com/MercedesAMGF1/status/1634611824673923072?ref_src=twsrc%5Etfw
Hamilton finished the race in P5 with George Russell finishing in P7. For a team that is aiming to return to winning ways, the outcome of the Bahrain GP was absolutely horrible. Hamilton, who has his eyes only on the top team (Red Bull), pointed out just how slow they are compared to them.
According to Hamilton, Red Bull have a 1.5-second advantage per lap over the Mercedes W14.
Also read: Charles Leclerc Addresses Rumors of Negativity Within Ferrari Team After Dismal Start to 2023
Lewis Hamilton points out areas Mercedes needs to improve on
Between 2014 and 2020, no team in F1 came close to Mercedes' superiority. They dominated almost every single race, and all the drivers' champions in that time period, were Mercedes drivers. Now, there are two teams (and potentially a third one in Aston Martin) who have jumped them in terms of performance and the Silver Arrows have to work hard to get back to the top.
Speaking to the media ahead of the Saudi Arabian GP, Hamilton admitted that they aren't slower than Red Bull on the straights. The 38-year-old feels that exiting the corners is where Red Bull is getting a huge advantage over their rivals.
Hamilton also feels that at the Bahrain GP, neither Max Verstappen, nor Sergio Perez were pushing hard in the race. According to him, this is a warning to all other drivers because if they push, they are going to be even more dominant.
Also read: Fernando Alonso Makes Roaring Promise to Fan to Finish What Max Verstappen Couldn't at Saudi Arabian GP
Hamilton reveals when Mercedes will win races again
In 2022, Mercedes could win just one race and that came in Sao Paolo when the world championship was already sealed. The Sao Paolo GP was one of the few races last year that went well for Mercedes as a whole, as Russell and Hamilton led them to a 1-2 finish.
The early stages of the 2023 campaign have not been promising, but Hamilton is sure that they will return to the front soon. In spite of all the problems he has faced in Brackley over the last two years, Hamilton has never lost faith in the team that helped him win six world titles.
Loading embed tweet https://twitter.com/MercedesAMGF1/status/1636016266572963843?ref_src=twsrc%5Etfw
Hamilton is sure he will win races with Mercedes again, but refused to give a timeframe as to when that will be possible.
---