George Russell Gets Possessive About Lewis Hamilton After Charles Leclerc Gazes at 7X World Champion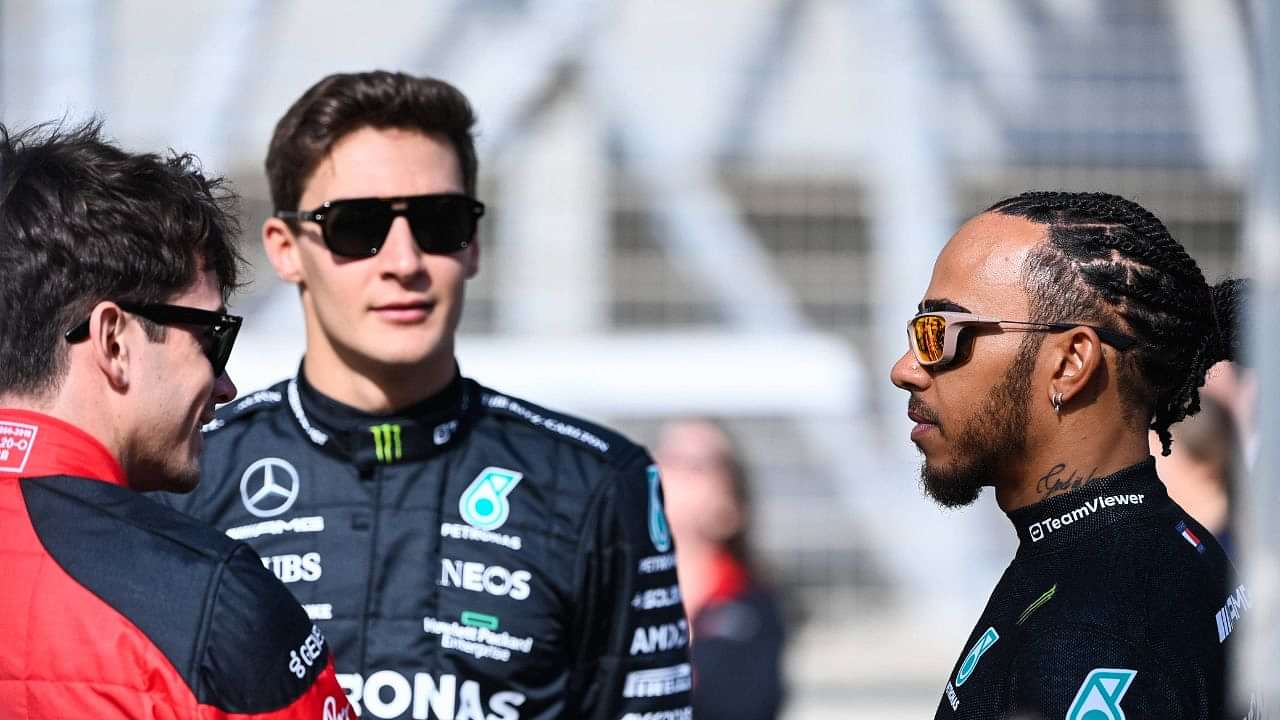 Charles Leclerc and George Russell have gotten into a wholesome fight over Lewis Hamilton after the Ferrari star gaped at the Mercedes star with admiration. At the presser of the Monaco GP, Leclerc fuelled the rumors of Hamilton switching to Ferrari with a 'Hello Lewis' remark amidst contract questions.
Recently, it has been reported that Ferrari is apparently going to make a $50 Million offer to recruit the services of Hamilton. The fact that the seven-time world champion will be out of contract with Mercedes at the end of the 2023 season, further added to the rumor.
This led to the media asking almost all the drivers what they thought about this rumor. A lot of interesting responses came in, but the funniest reaction was given by Leclerc.
Charles Leclerc and George Russell had a friendly banter
During the interview session, Leclerc was asked by the media, "There's been a bit of speculation in the media recently with regards to your future partner at Ferrari. What do you look for in a teammate?"
Leclerc gave an awkward pause before he turned to look at Hamilton and said, "Hello, Lewis!" Hamilton was seen laughing. Leclerc finally answered that he wants a fast teammate, just like everyone else in F1.
Loading embed tweet https://twitter.com/fastpitstop/status/1661833633034805264?ref_src=twsrc%5Etfw
Things got even more interesting when the video of this interaction was posted by the official Formula 1 account on Instagram. Hamilton's current teammate George Russell commented under the video, "Don't steal my teammate bro!"
Lewis Hamilton's Ferrari rumor was cleared up in no time
Ferrari team principal Fred Vasseur addressed the rumors and said that Ferrari had made no such offer to the 38-year-old. He said that it's just media speculation and nothing else.
However, Vasseur also mentioned that all the teams on the grid would love to have Hamilton on their team. Therefore it would be a lie if anyone said otherwise.
The Mercedes star himself shot down the Ferrari rumors saying that his team is almost at the end of reaching a contract agreement.
---