US-based Haas in Deep Trouble Over Russian Arms Link Despite Showing Itself Pro-Ukraine With Nikita Mazepin Sacking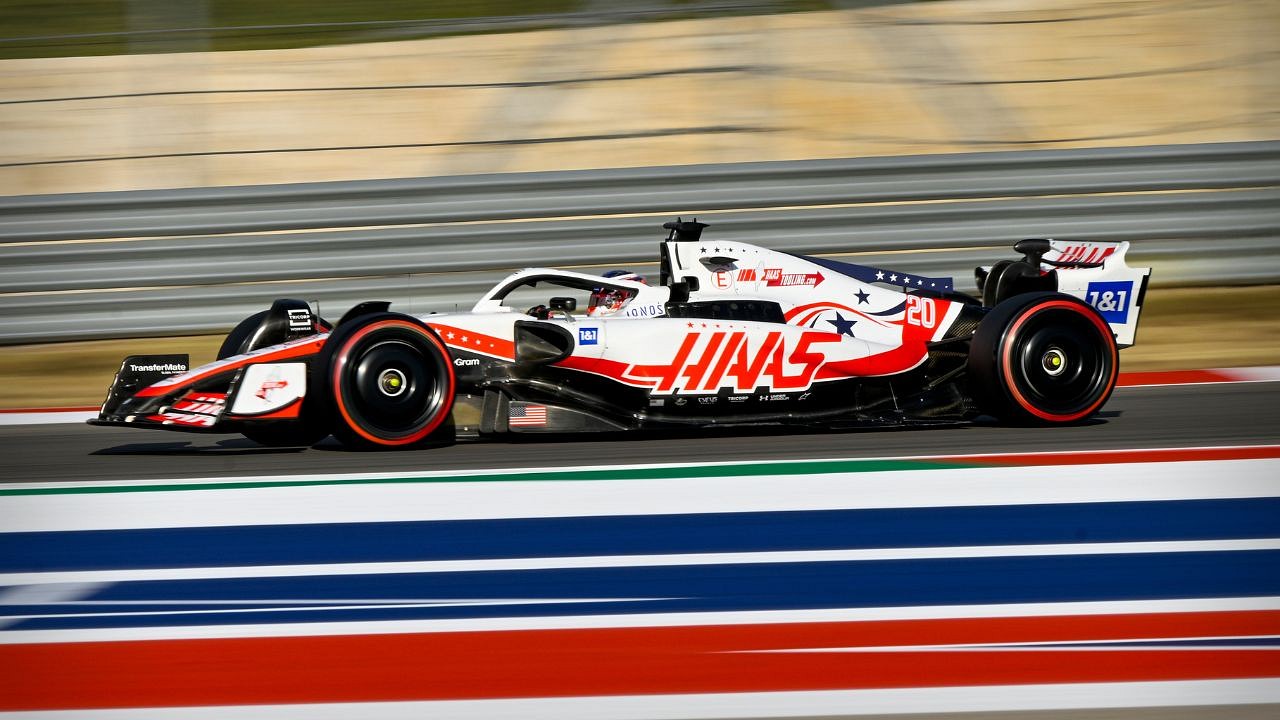 Haas Automation has recently been accused of violating sanctions against Russia. The American team was reportedly charged with doing business with the Russian arms industry. With the poor start to the season as a headache already, this has come as a huge blow for Guenther Steiner and co. before the 2023 Saudi Arabian Grand Prix.
As per media house PBS, Gene Haas' team is directly or indirectly responsible for delivering precision machining tools. These tools were manufactured in the team's facility in Oxnard, California, United States.
🚨 | Haas Automation has been accused of violating sanctions, doing business with the Russian arms industry.

Several sanctioned enterprises in the Russian arms industry have been supplied with precision machining tools manufactured at Haas' facility in Oxnard, California, in… https://t.co/Og6Gt2YdIh

— Fastest Pitstop (@FastestPitStop) March 15, 2023
These activities directly interfere with the American sanctions against Russia. Documents were filed on this in the United States Treasury and Department of Commerce in late February.
Russian fertilizer company Uralkali was in partnership with Haas before the Russian-Ukrainian conflict broke out. Soon after the conflict, the American team ended their connection with the Russian company as well as prematurely cut ties with their then-driver Nikita Mazepin.
Haas could face legal action for the alleged involvement
As per the latest reports, the American team could face legal trouble over the recent allegations. Despite having heavy sanctions, the team is believed to have kept their business ties intact with the Russian enterprise RATEP. If proven, automation can be penalized heavily.
Tune in to PBS @NewsHour tonight on your local station to see our exclusive investigation into California-based manufacturing giant @Haas_Automation, which is accused of supplying the Russians arms industry with sophisticated machine tools in violation of U.S. sanctions. pic.twitter.com/aYSMd5Cu23

— Simon Ostrovsky (@SimonOstrovsky) March 14, 2023
According to Formula1news, Denys Hutyk, Economic Security Council of Ukraine said that they were surprised by the involvement in spite of the sanctions. If the American team is penalized, they will serve as a warning for others, believes the higher authority of Ukraine.
Also Read: Max Verstappen On Fernando Alonso Hit-List As El Plan Sets Into Motion
The team denied all allegations
Peter Zierhut, the vice president of Haas denied all allegations. He said all the accusations were baseless as the team no more supplies machines, replacement parts, or anything else to any companies posts the sanctions.
Zierhut further asserted that all ties with the organization were cut in March last year. It was done a week after the conflict with Ukraine began. As of now, no statements were made from the side of the United States government or FIA on this.
Also Read: Richest F1 Team Principal Toto Wolff Has a Multi-Million Garage Fit for the Billionaire Mercedes King
---
Share this article