"It deserves a special place emotionally": Max Verstappen winning 2022 Title ranked 3rd by Helmut Marko in all-time Championship wins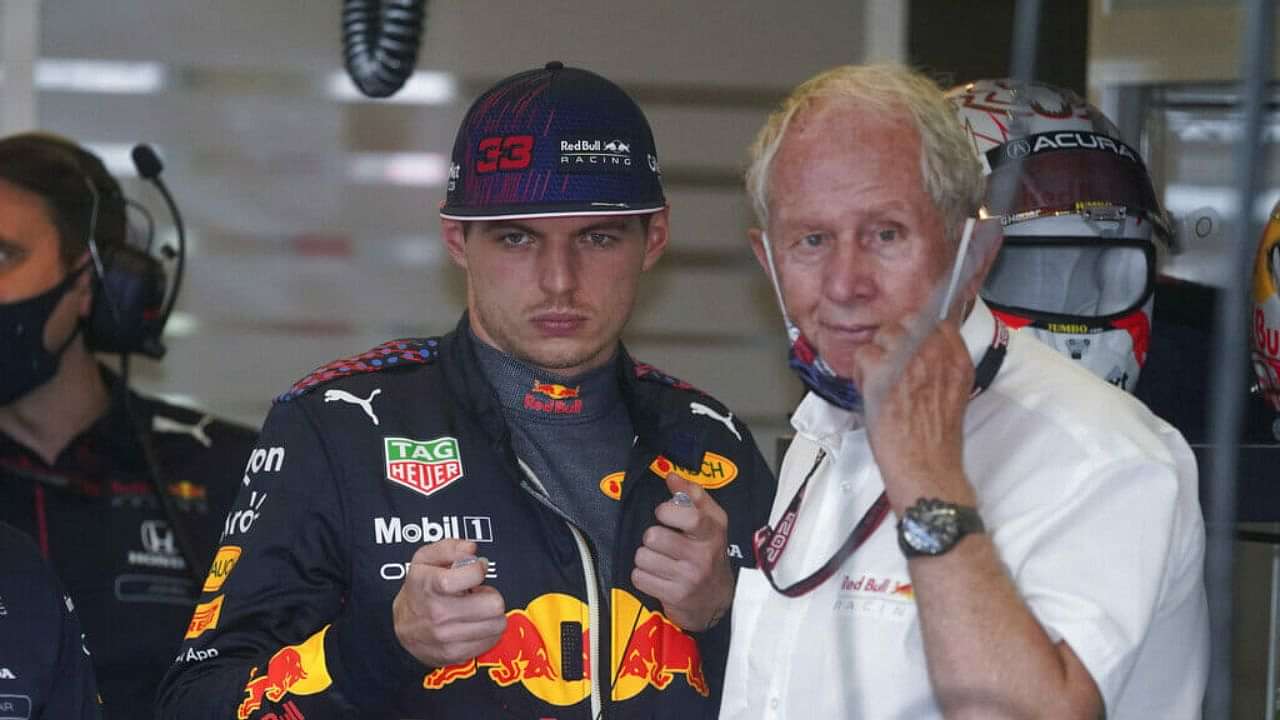 Max Verstappen dominated the 2022 season, winning 15 races on his way to securing his second World Championship. His first Title win came in 2021 after going through an intense battle with 7-time winner Lewis Hamilton, which was settled on the very last lap of the season finale.
However, Red Bull's Chief Technical Officer Helmut Marko does not rank either Title win as his most memorable one. Instead, Sebastian Vettel winning the 2010 Title is the win he holds fondest in his memory. Vettel's 2010 Championship victory was monumental because it was his and Red Bull's first. On top of that, it kickstarted an era of dominance where both parties won all Titles and broke several records in F1.
Loading embed tweet https://twitter.com/JunaidSamodien_/status/1605142264694865920?ref_src=twsrc%5Etfw
Vettel's win in 2010 was also decided on the season finale in Abu Dhabi. The likes of Fernando Alonso, Fernando Alonso, and Mark Webber were all involved in the Title fight and had a chance to end the evening on top. Alonso was P1 in the Drivers' Championship before the race started ahead of Webber and Vettel in P2 and P3 respectively.
Also read: When Lewis Hamilton leaked McLaren's private telemetry data out of frustration during the 2012 Belgian Grand Prix
2010 Championship win was more emotional than Max Verstappen winning in 2021
According to Marko, the 2010 win was big for Red Bull and Vettel. It holds a special place in his heart which is why he rates it above Verstappen's Title wins.
"The first title in 2010 was certainly the most exciting," he said to AMuS. "In the sense that it was decided in the last race and there were three candidates to choose from. And because it was the first for us and Vettel, it deserves a special place emotionally."
Loading embed tweet https://twitter.com/F1/status/1468511436972658692?ref_src=twsrc%5Etfw
However, Marko does feel that the 2021 Title battle with Lewis Hamilton was very tough in terms of emotional stress. He went as far as labeling it as a 'crime thriller'. When asked about Verstappen's dominant 2022 season, however, he stated that there were moments this season which were awe-inspiring and stood out.
"This time, the sovereignty with which Verstappen achieved some of his victories, especially that of Spa, left a lasting impression," Marko concluded.
At the young age of just 25, Verstappen already has two Championships and 35 race victories to his name. The Dutchman is looking forward to breaking more records as we head into the 2023 season.
Also read: Lewis Hamilton once got disqualified for lying to the stewards at 2009 Australian Grand Prix
---