Lewis Hamilton Argues Even Red Bull's Top Notch Aero Design Can't Rescue 'Deep-Watered' Mercedes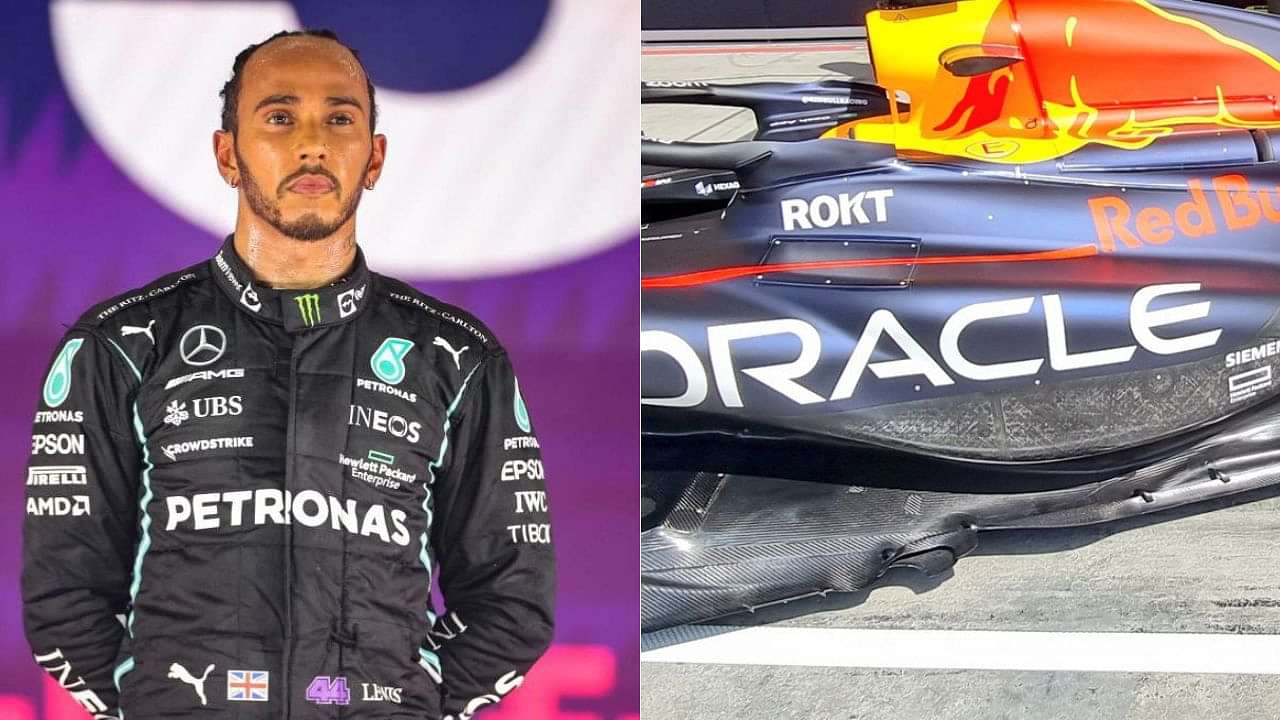 In Saudi Arabia, Mercedes' performances in both practice sessions didn't indicate a promising sign for the rest of their weekend. Lewis Hamilton was surprised to finish P8 in free practice 2; such is the state of their performative level.
Most of their problems are rooted in their faulty aero-designs of W14. In fact, the zero-sidepod concept, which was hailed to be 'innovative' last year, can be reportedly excluded.
Loading embed tweet https://twitter.com/fiagirly/status/1636782370874441730?ref_src=twsrc%5Etfw
However, Mercedes consider it an impossible task under the budget cap. Meanwhile, Hamilton claimed that the problem is much more than the sidepods, and replacing it with anything won't solve anything.
Also read: Toto Wolff Responds to People Predicting Mercedes Will Overhaul Its No Sidepod Concept
Lewis Hamilton argues even Red Bull can't solve it
The seven-time world champion claims that the problems with W14 are so multi-layered that just bringing in the best chassis design won't solve it. He thinks even Adrian Newey's top-notch work would be redundant on the Silver Arrows' car.
" It's not as simple as that. If you put the Red Bull sidepod on our car, it would not change a thing. It literally won't change a thing. It would make the car go a bit slower," said Hamilton during the Thursday press conference.
Loading embed tweet https://twitter.com/premystic/status/1632395233378934785?ref_src=twsrc%5Etfw
He talks about how it also includes how Mercedes performs in the corners and the car's balance. He also added that it also depends on the airflow of the car. Ultimately, he reveals his team is trying different things just to get on the right track.
Mercedes will bounce back soon
While Hamilton and Wolff have given discouraging news regarding Mercedes' prospects, there are people on the grid who believe Mercedes would eventually climb up the championship's pecking order. On Friday, Lance Stroll echoed that thought too.
Loading embed tweet https://twitter.com/adamcooperF1/status/1636802110271389696?ref_src=twsrc%5Etfw
Even Red Bull boss Helmut Marko has pitched his trust in Mercedes. He believes Red Bull's advantage against Mercedes and Ferrari would melt once the FIA-imposed penalty on the championship defenders takes effect.
With a cumulative  25% lesser time on the wind tunnel, Red Bull has a limited window to their car development across the rest of the season. Therefore, it will allow other teams to catch up with better scope for development, and according to him, Mercedes is one of those sides.
Accepting the reality, Marko reveals that Red Bull wants to amass as much lead as possible in the first few races of the season. Therefore, they expect a strong challenge from others in the year's second half.
Also read: Why Is Angela Cullen Leaving Lewis Hamilton And Formula 1?
---