Christian Horner Gives Befitting Reply to Doubters Believing His Marriage With Wife Geri Halliwell Would Come to an End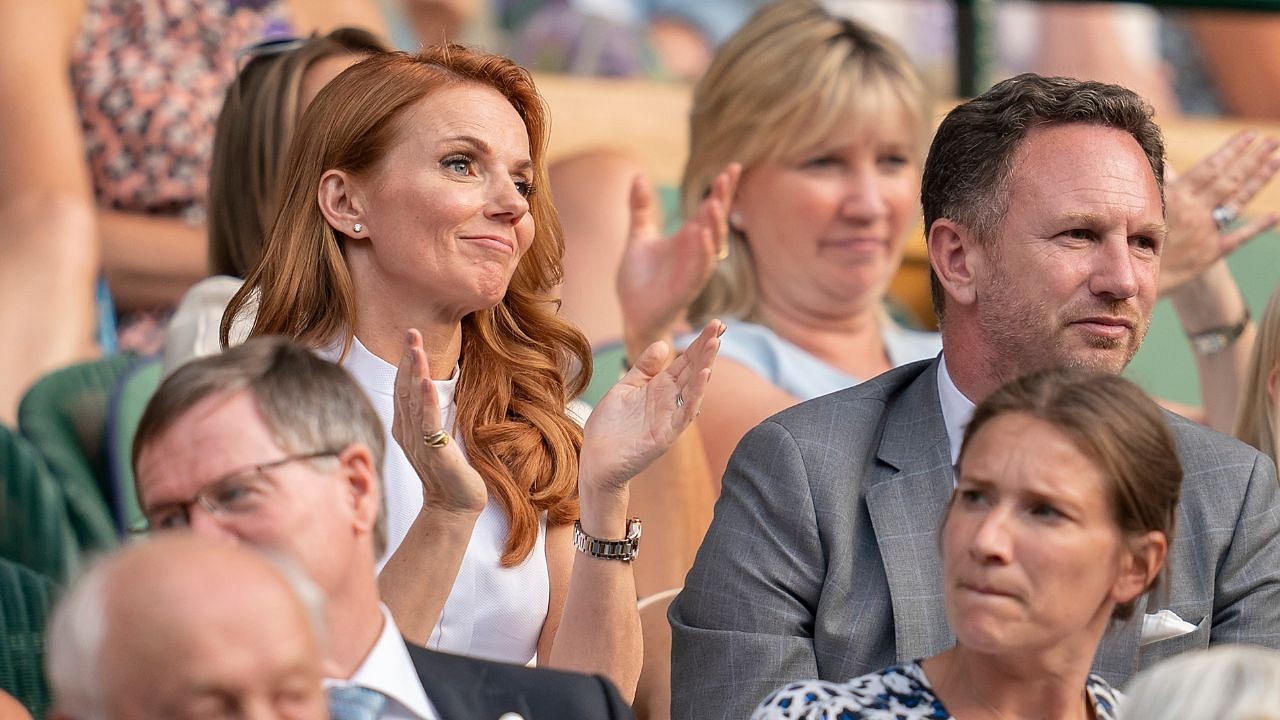 Red Bull team principal Christian Horner has heaped several praises on his wife, Geri Halliwell, and insisted that he did not marry her just because she was a Spice Girl. Instead, he asserted that the duo married because they loved each other.
The Briton made these remarks to answer all the reports that claimed that their relationship would not last long. However, he admitted that the two are very different people, and he thinks he would have never married Halliwell in his twenties.
The 49-year-old said he was too focused on making a name for himself in Formula 1 then and could not think of anything beyond the sport.
'Geri is a force of nature': Christian Horner heaps praises for his wife
In a conversation with The Telegraph, Christian Horner said, "You know, life works in mysterious ways. I didn't marry Geri because she's a Spice Girl." He added that the duo has been in love with each other for 10 years and happily married for seven.
While Horner admitted that he and Halliwell have very different personalities, he believes they have a solid relationship as they 'compliment' each other well.
 

View this post on Instagram

 
When asked if he could have ever thought of marrying Halliwell in the 1990s, Horner replied with a chuckle, "God No." He said that at that time, he did not have so much time on his hand to think that far as he was busy working hard to make a career in F1.
Also Read: Max Verstappen Down With Illness; Would Not Make It to Jeddah on Time
Horner and Halliwell have played critical roles in Drive to Survive
Christian Horner and Geri Halliwell have appeared quite frequently in Netflix's hit F1 docuseries, Drive to Survive. Most clips featuring the duo have been shot at their luxurious home in Oxfordshire.
The duo loves animals, which is evident as they own several pets. They hold a huge farm that contains a stable of horses. The couple seems to be a massive fan of horse riding, as they have also posted several videos on social media about the same.
Alongside several horses, they also own other animals, such as donkeys and goats. Horner has referred to his farmhouse as the perfect place for him and his family to relax when they are not busy with work.
Also Read: Red Bull Chief Says Max Verstappen's Dominance in 2023 Will Melt Away Once FIA Penalty Makes Its Hit
---
Share this article